On Sunday, I set out to see a large cruise liner go through the locks at Kiel Holtenau.
What happened, though, was that a ship with a smiley painted on its deck came first. Do you see the two shadows to the right of the ship, the left one aligning with the one side of the wake's V? That's the pillars the bridge is resting on.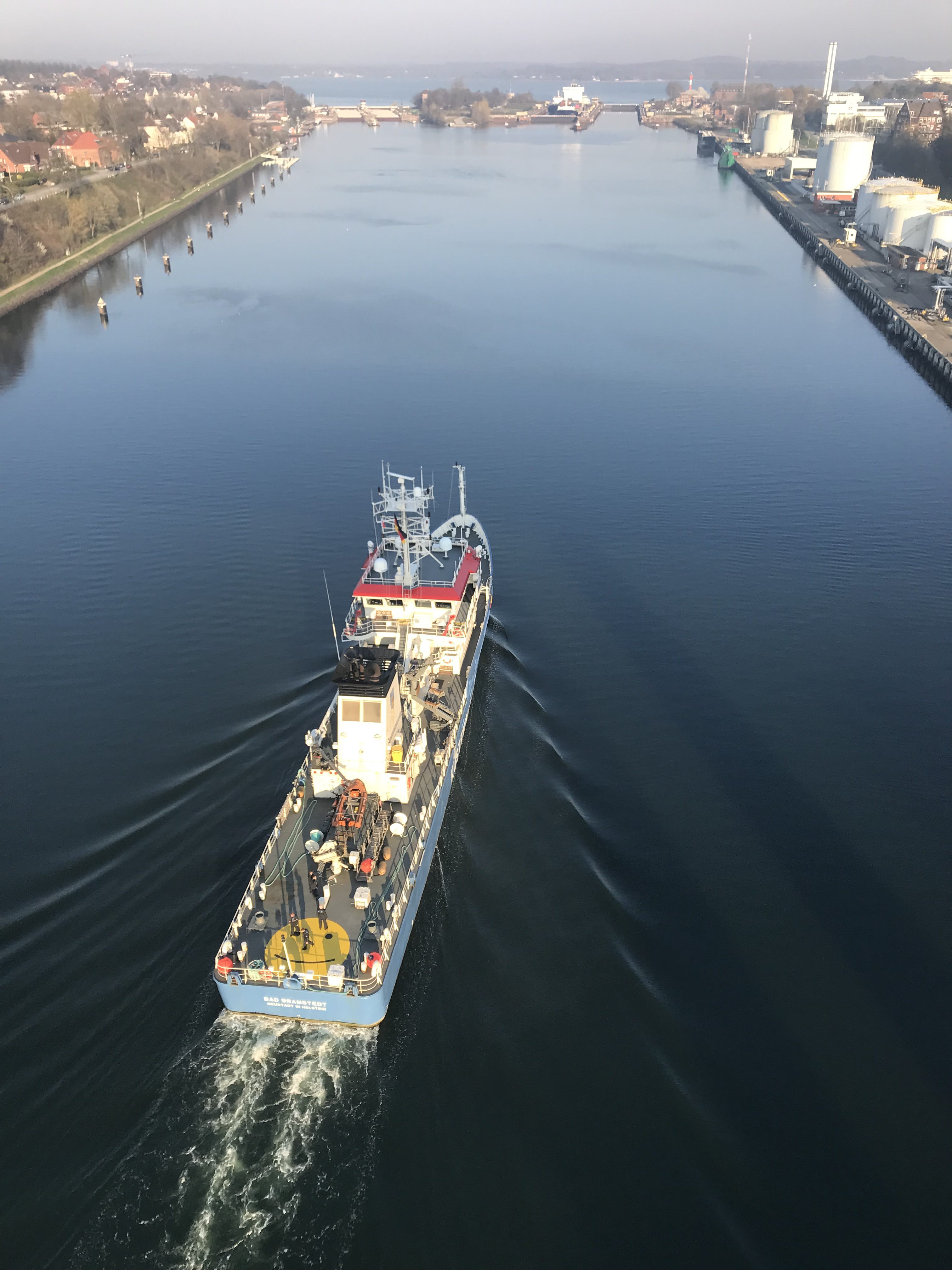 This ship has a very interesting wake, since it consists of several Vs. Not quite sure why. Also, it seems to be driving in a very non-straight line, judging by its turbulent wake.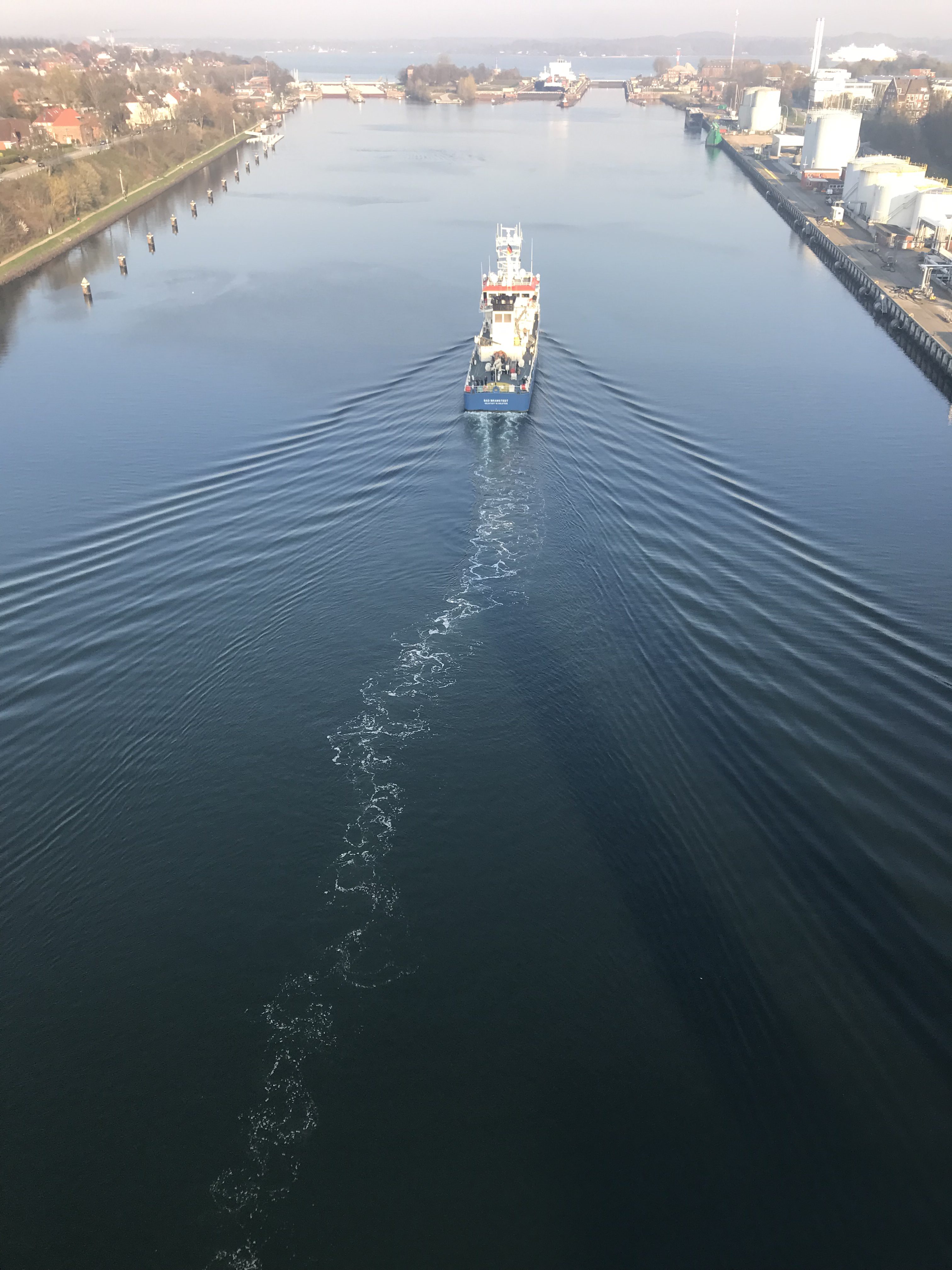 But watch what happens when the wake hits the sides of the canal.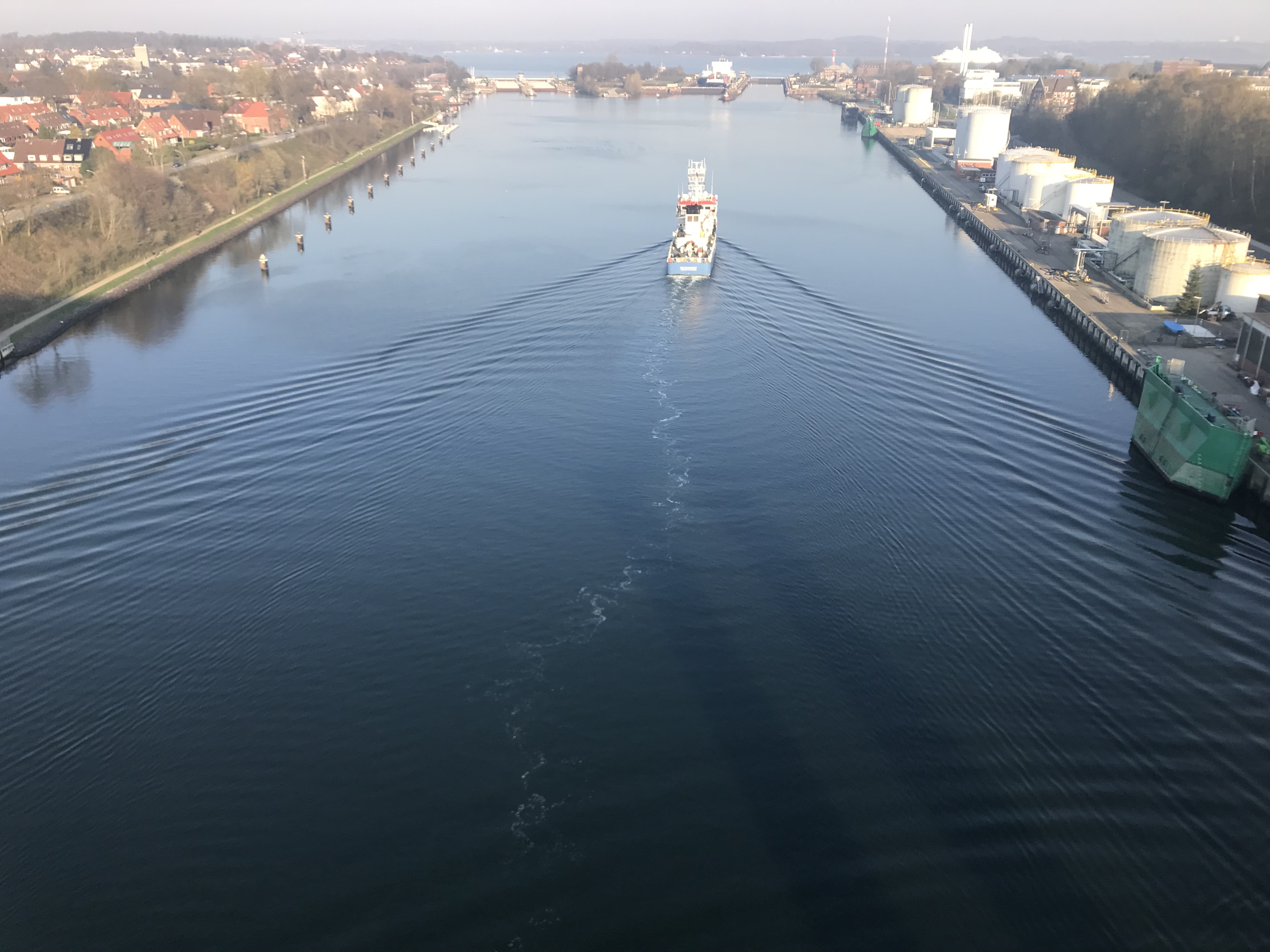 The green thingy interrupts the straight line of the shore and creates these beautiful ring waves!
A little while later they have spread half way across the channel, while on the other side, the wake is just reflected on the shore.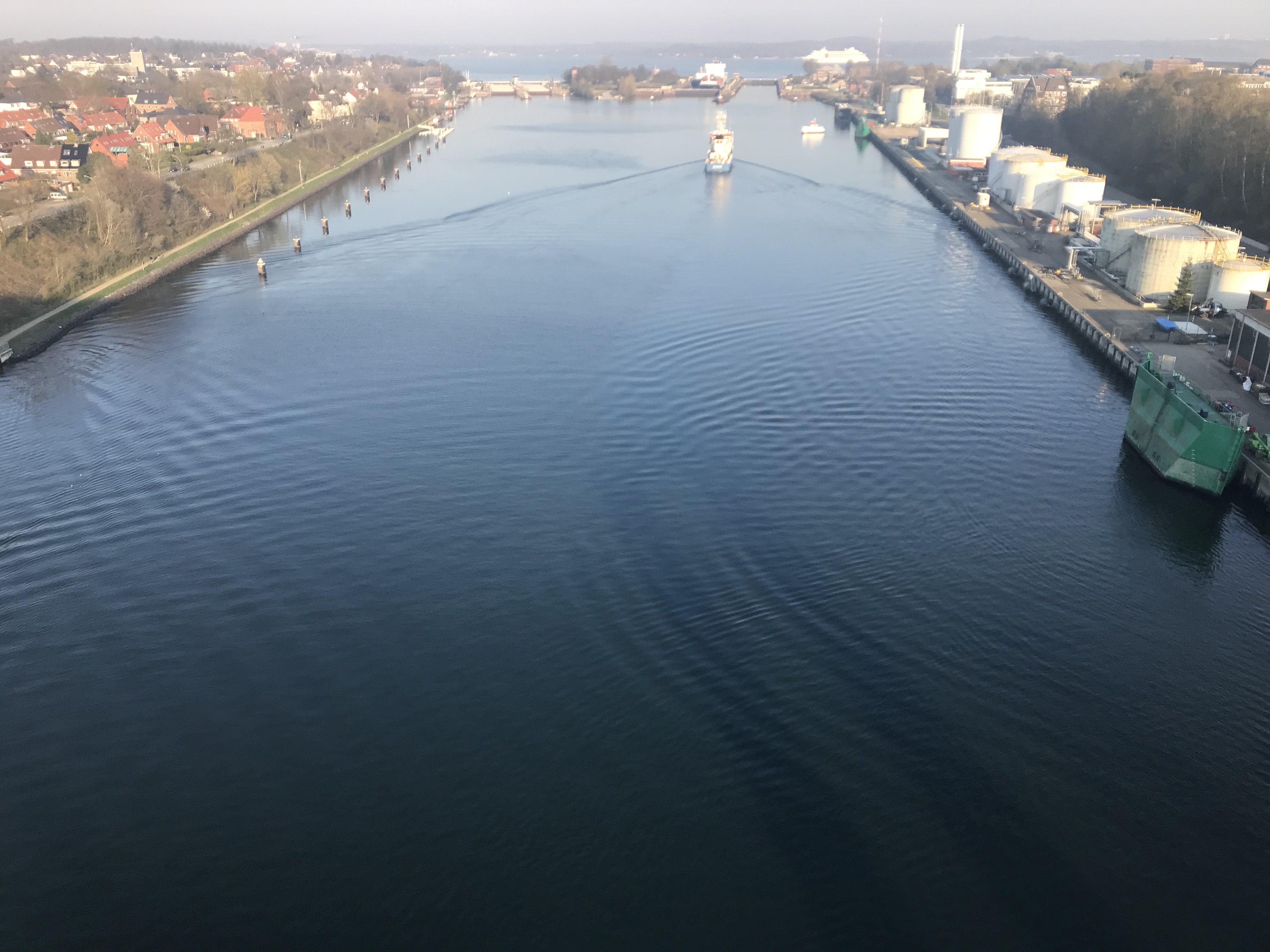 It looks funny how the reflections are so asymmetrical relative to the ship, but of course the ship isn't driving in the middle of the channel, so they have to be.
And on the other side of Kiel fjord? Yep, the cruise liner speeding past the locks. Clearly they decided to not take the shortcut through Kiel canal.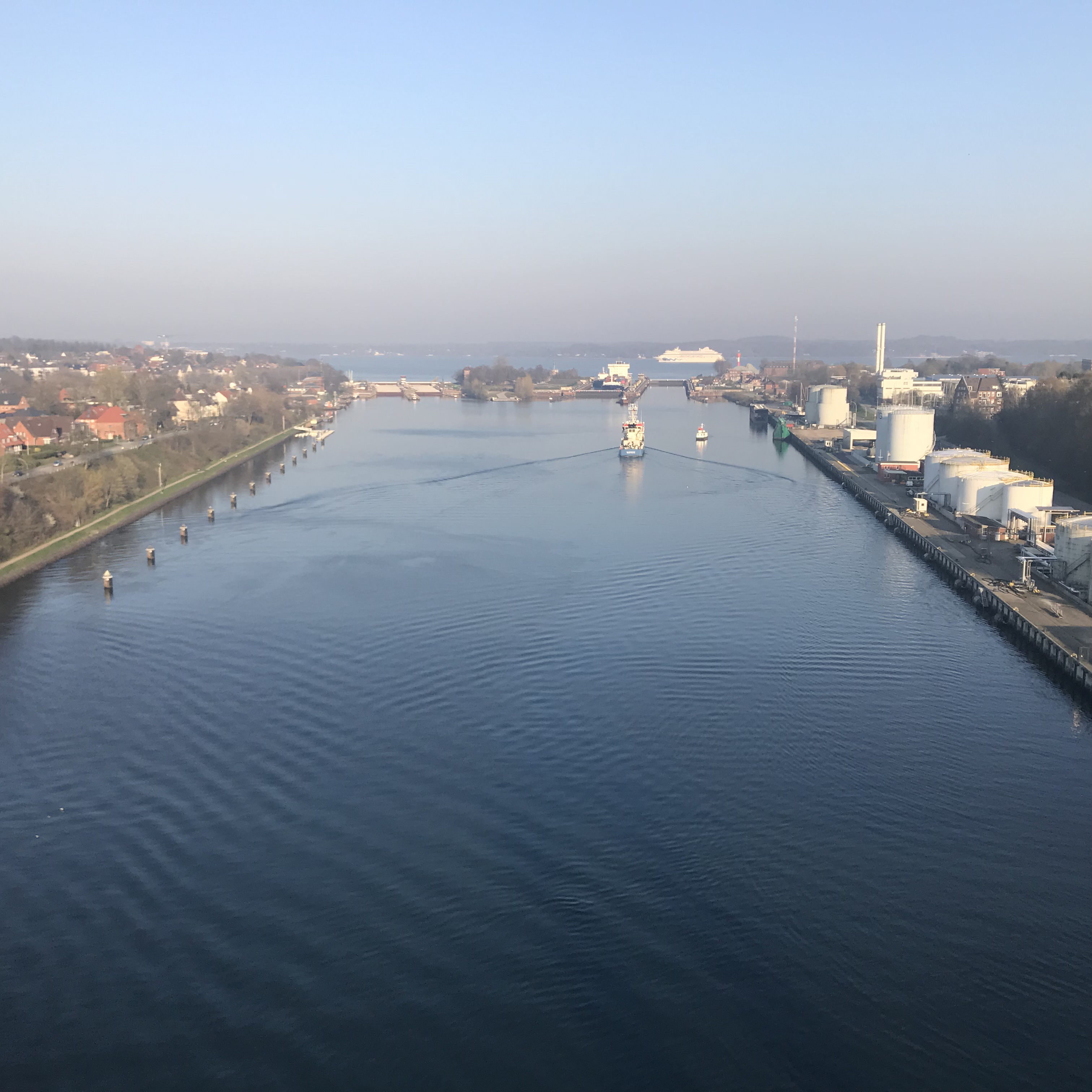 And now the small ferry is starting to cross. And in the background: The cruise liner!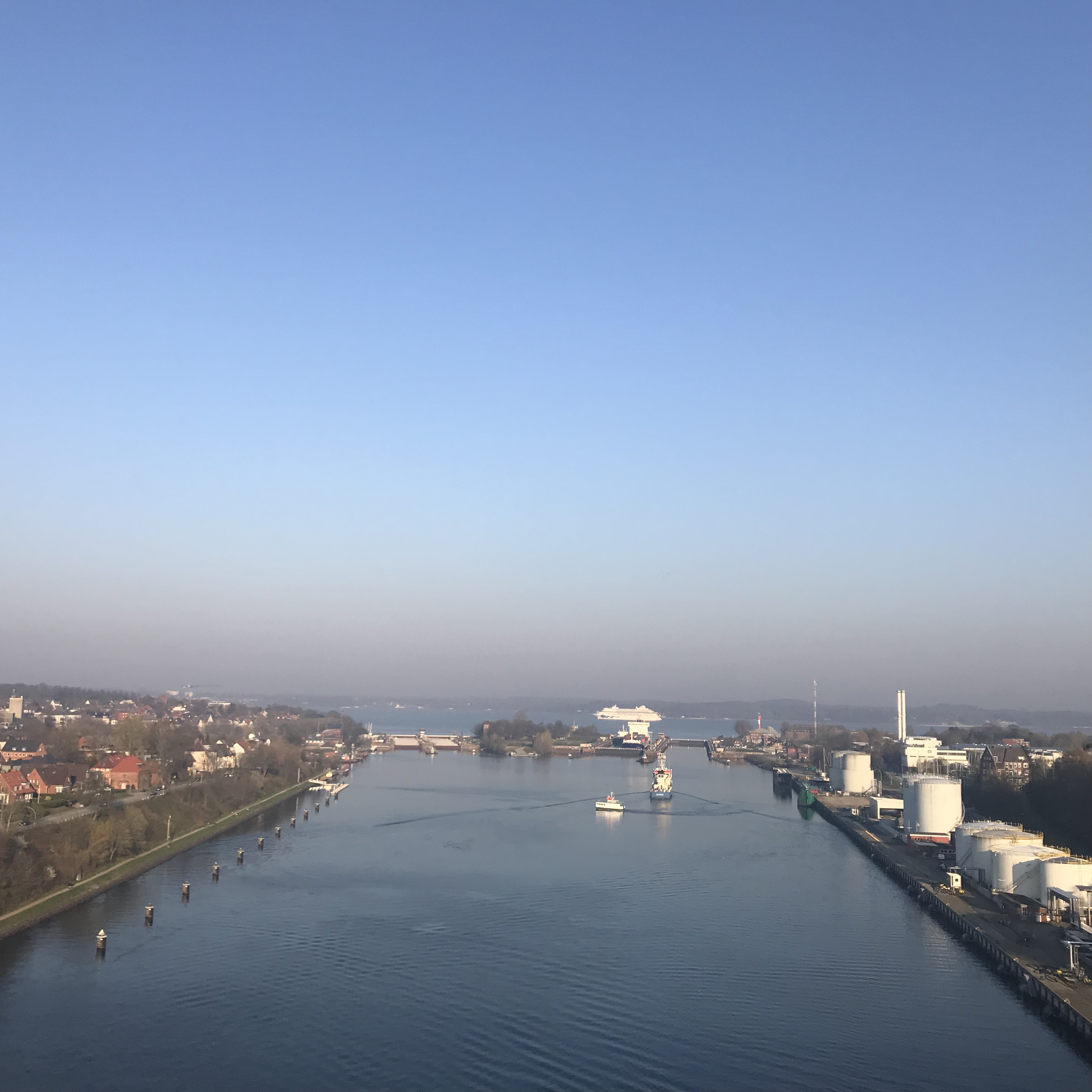 I realize the earlier pictures in this posts were a lot nicer than these, but look how funny: Above you see the small ferry going around the larger ship, and the wake tracking where it went on its turn. And below, it has turned into a V! Waves are funny.