I know, it's not even Wednesday today, but I have to get all the pictures out that have accumulated since the last #WaveWatchingWednesday post on January 19th! Because these days, I go swimming in the sea every day so pictures are accumulating over on Instagram fast!
Since I'm sharing over four months in one post, I'll break it down into several chapters and give you a little meta commentary in addition to the image captions, that are just what the captions on Instagram were when I posted the picture.
Stuck in a landlocked city
This post starts out with me living in Lund, where we are working from home and I'm too far from the sea to make it there more than once a week, and sometimes not even that. You'll see that I am making an effort to see water because I know it makes me happy, but I didn't see enough. This is on a walk over the fields from my house, where I walked quite a bit to even get to this little lake.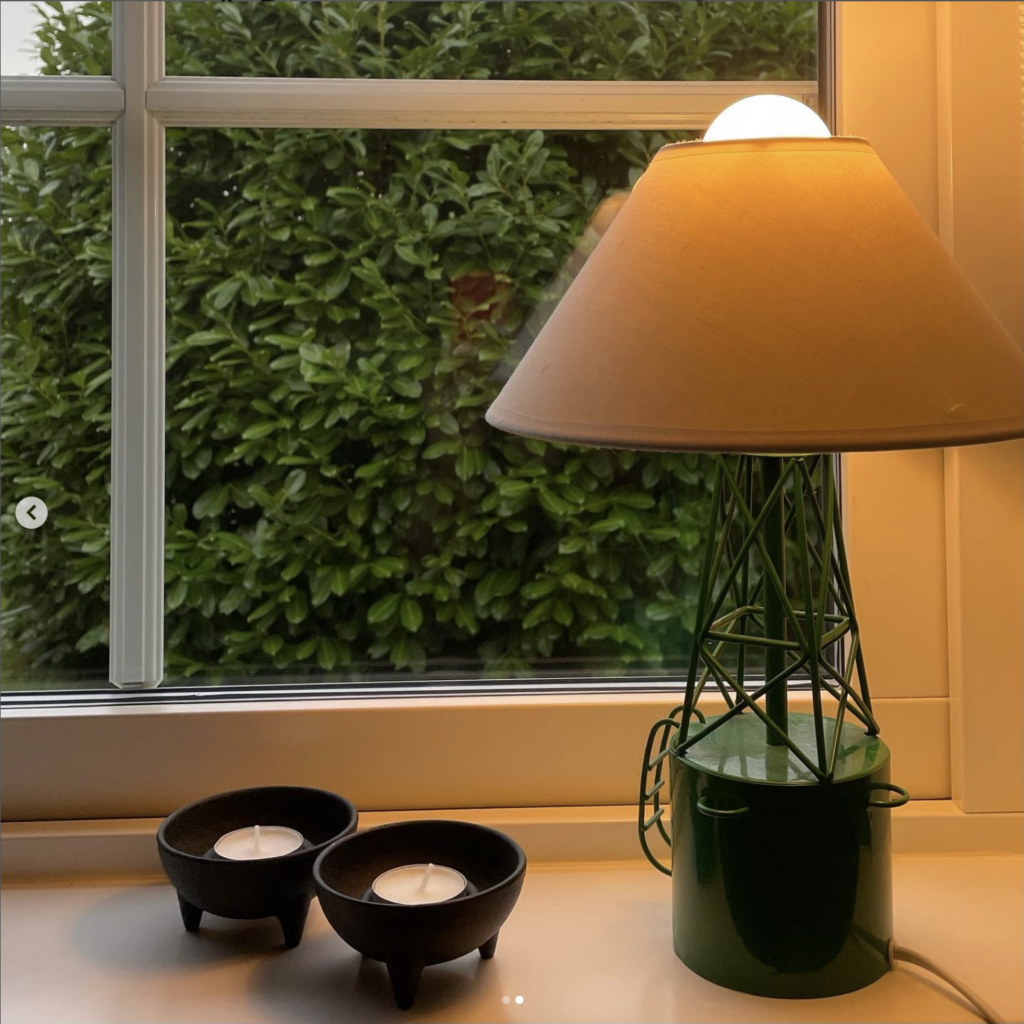 And then it was #CTDappreciationday and I HAD to come up with something. To prove to myself that I'm still myself, that I can get excited about this kind of stuff. And it worked, but it was also work to remind myself of how this works, getting excited about random ocean stuff…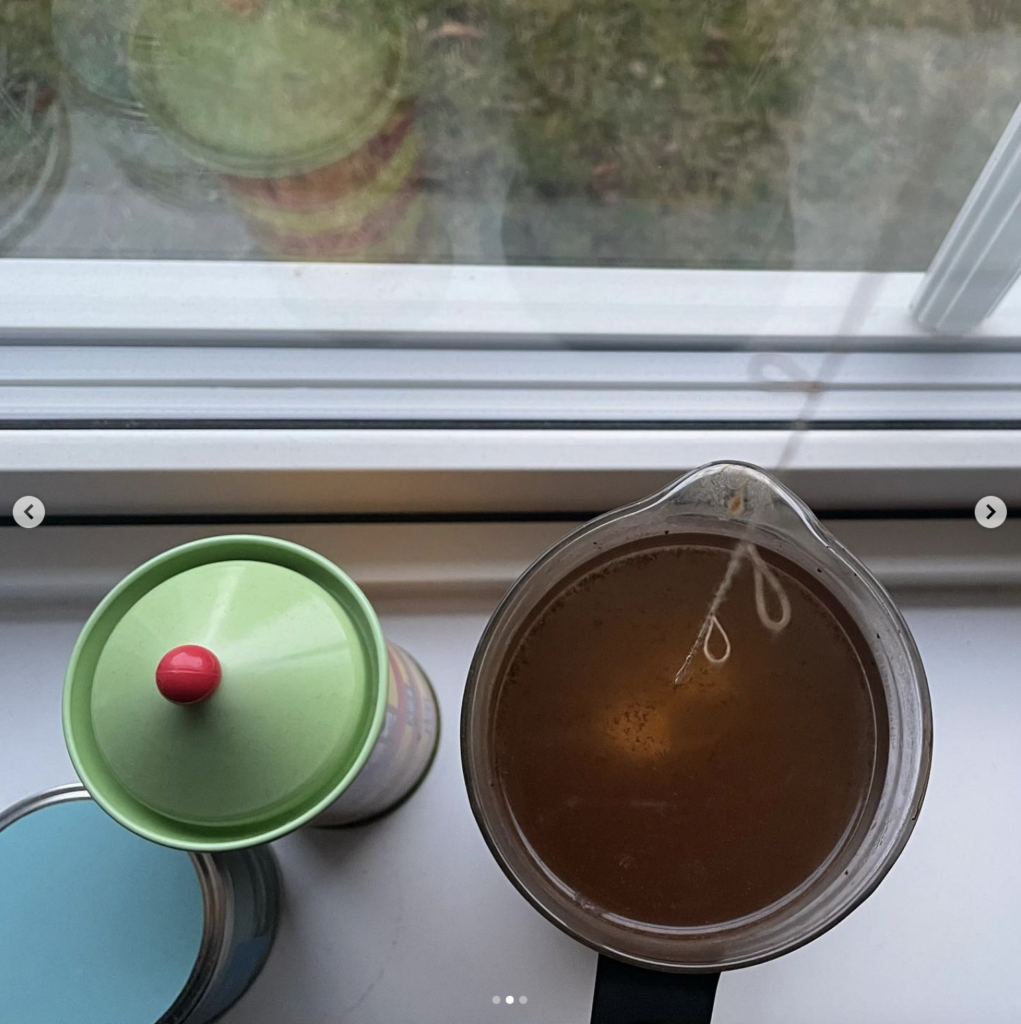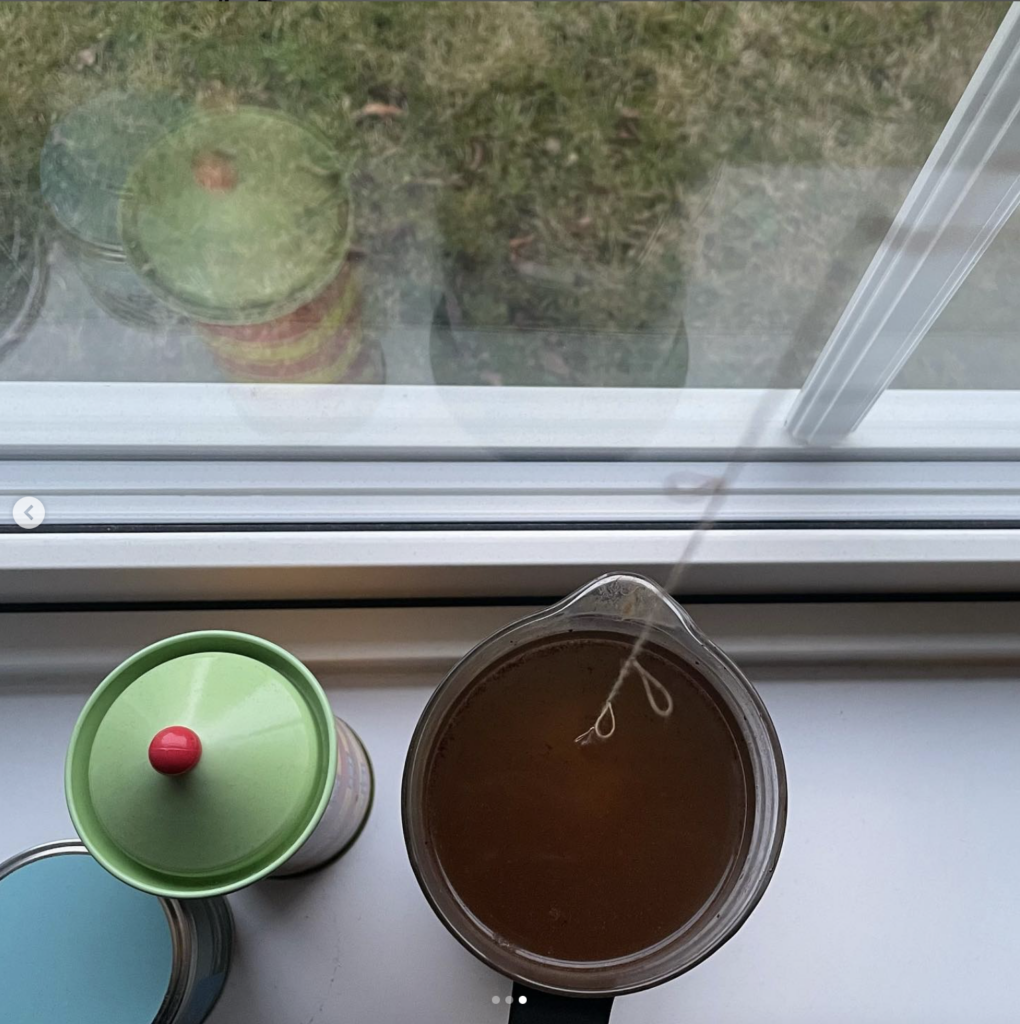 On a weekend, I cycled to Lomma to check out the coastline and the city there, trying to figure out if I would potentially want to live there. Turns out that while I loved the color of the ocean, the town really did not vibe with me. Don't know because it was deserted on an early weekend winter morning and I imagined it going from dead to completely crowded with tourists, or what it was, but I know that wasn't where I wanted to live.
This little stream was the closest water to where I lived, so I looked at it quite a bit.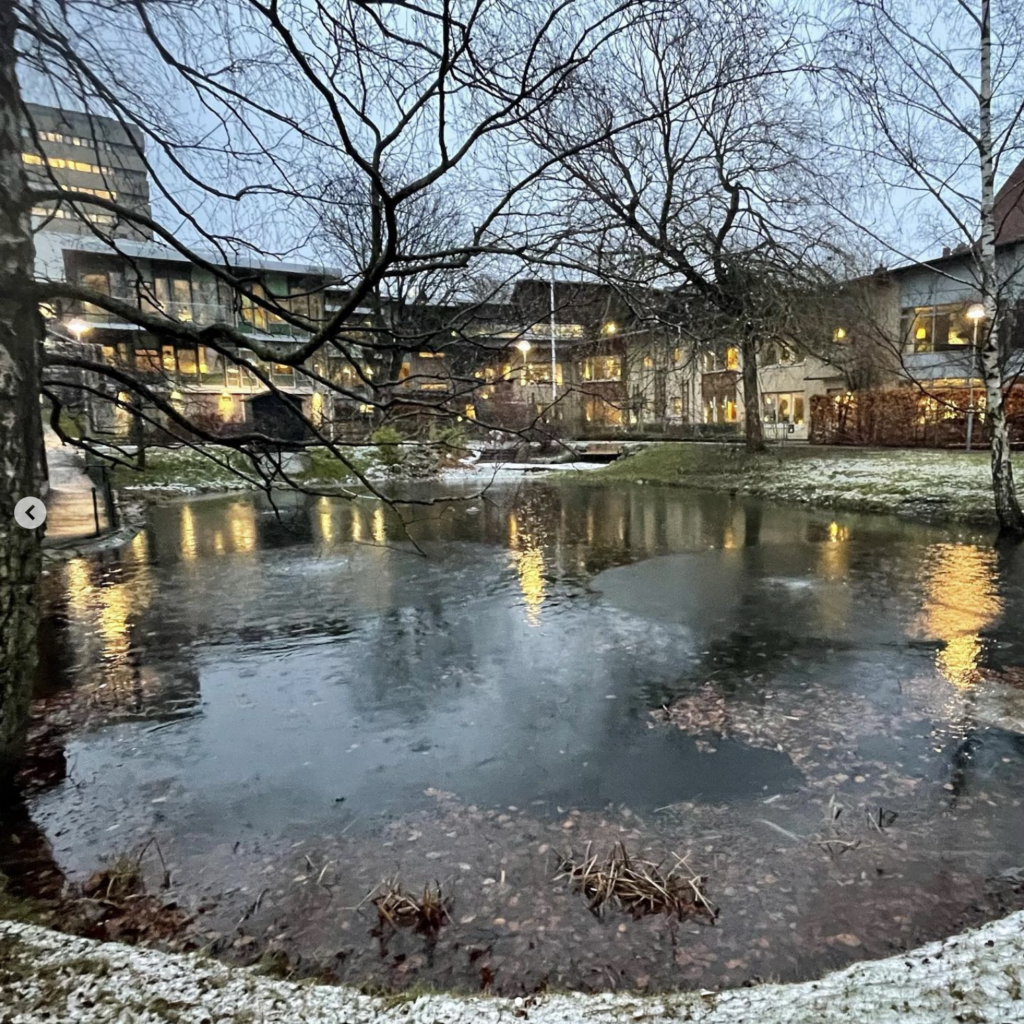 And here I cycled to Bjärred on a weekend, and it made me so happy! I kinda knew from the first time I visited Bjärred (on a 2 day visit to Lund last summer when considering whether I would want to work here) that this was the place for me. So I kept coming back whenever I could muster up the energy.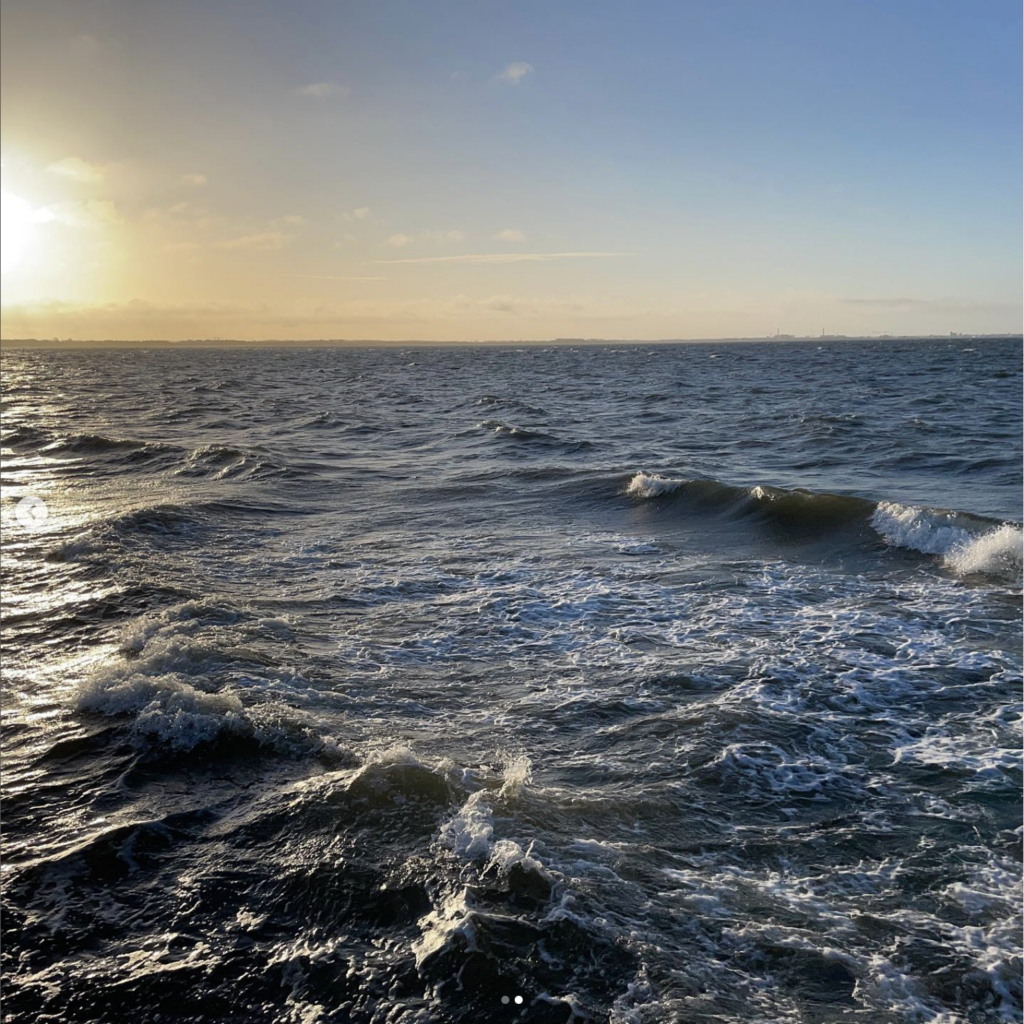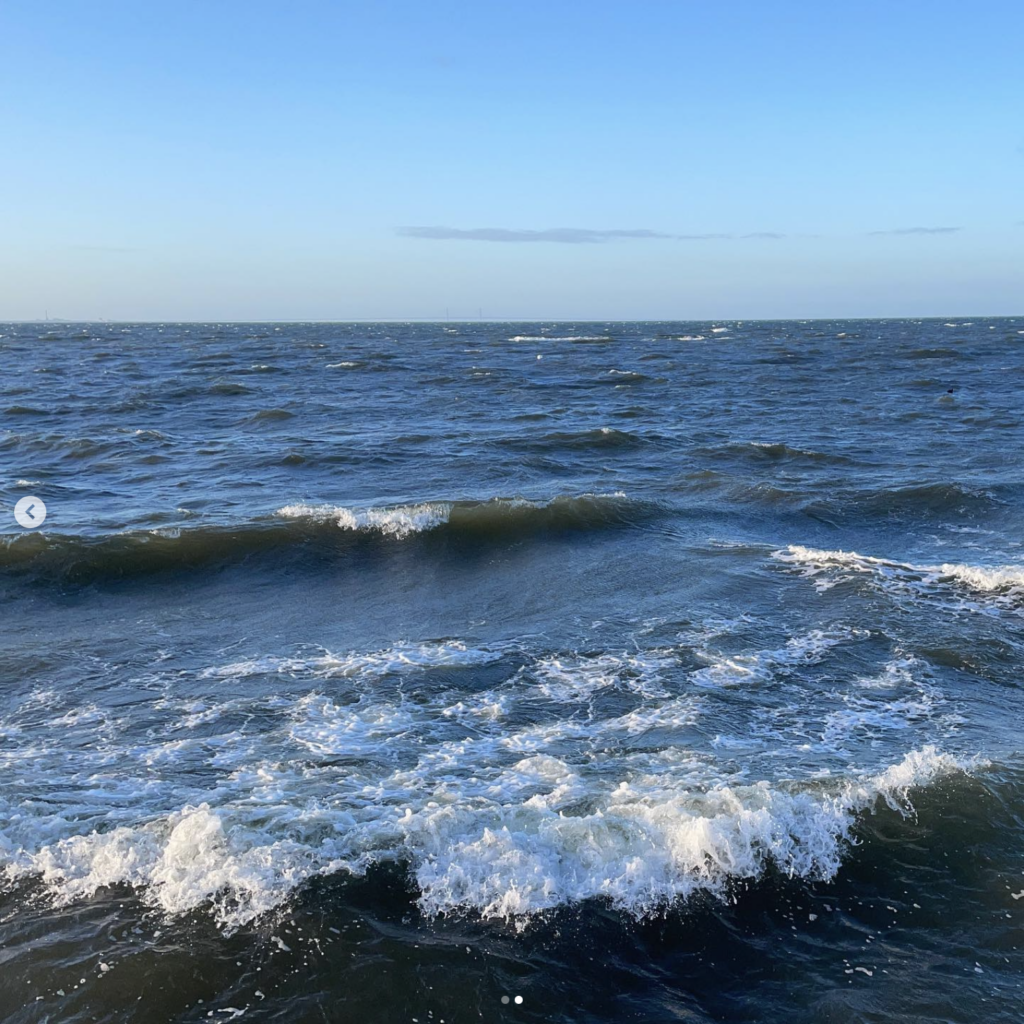 Back in Lund, which you can clearly see from my mood :-D
And back in Bjärred :-D
When I posted the picture below, a friend commented that if THAT was my wave watching go-to spot, I was clearly living too far from the ocean. And that comment almost made me cry, because YES, I was living too far from the ocean! But it was really difficult to change that situation.
And then I went on a work trip to Norway. We start out on the Öresund train to Gothenburg, and then continue on the next train to Oslo. Funny how both the weather and my mood get so much better over the course of that trip! I really really needed a break from Lund, and to see my friends, at that time!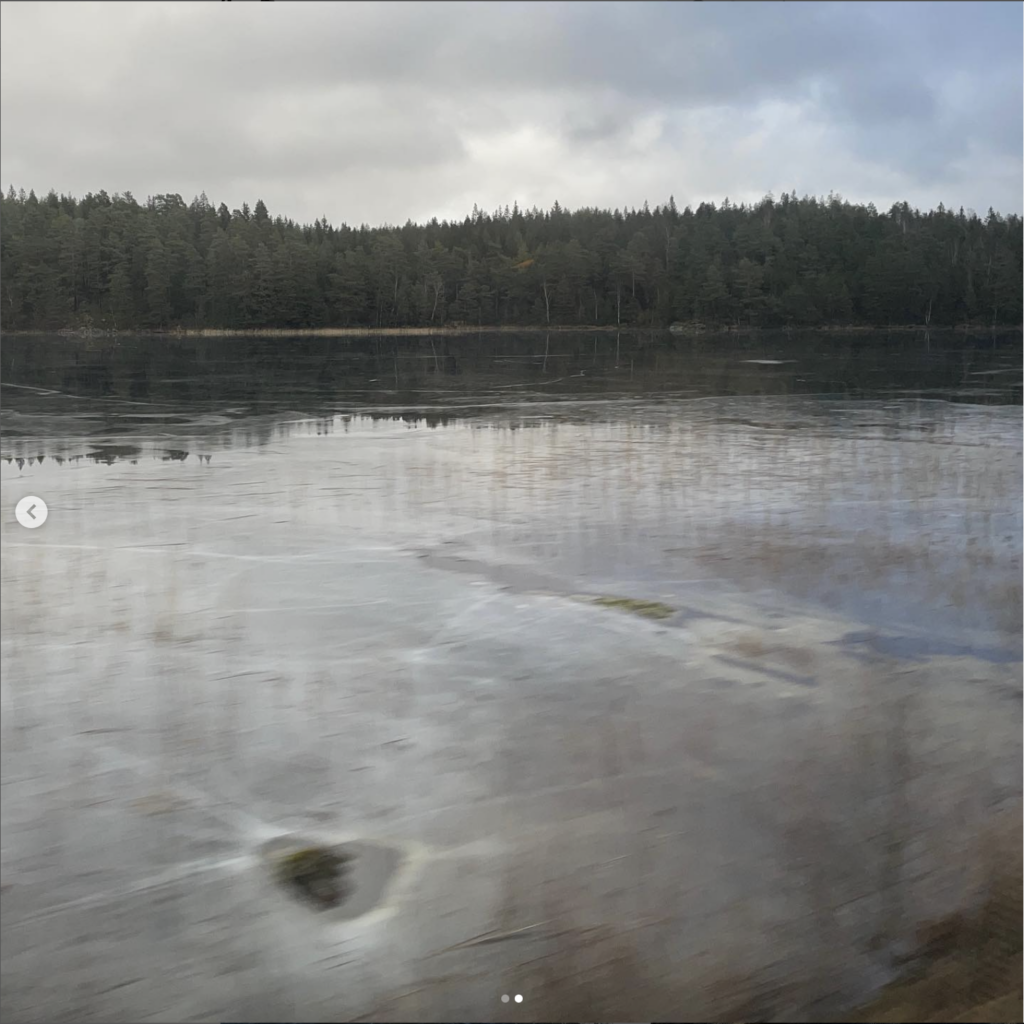 And in Oslo, I met with friends, and there was water, and all was well.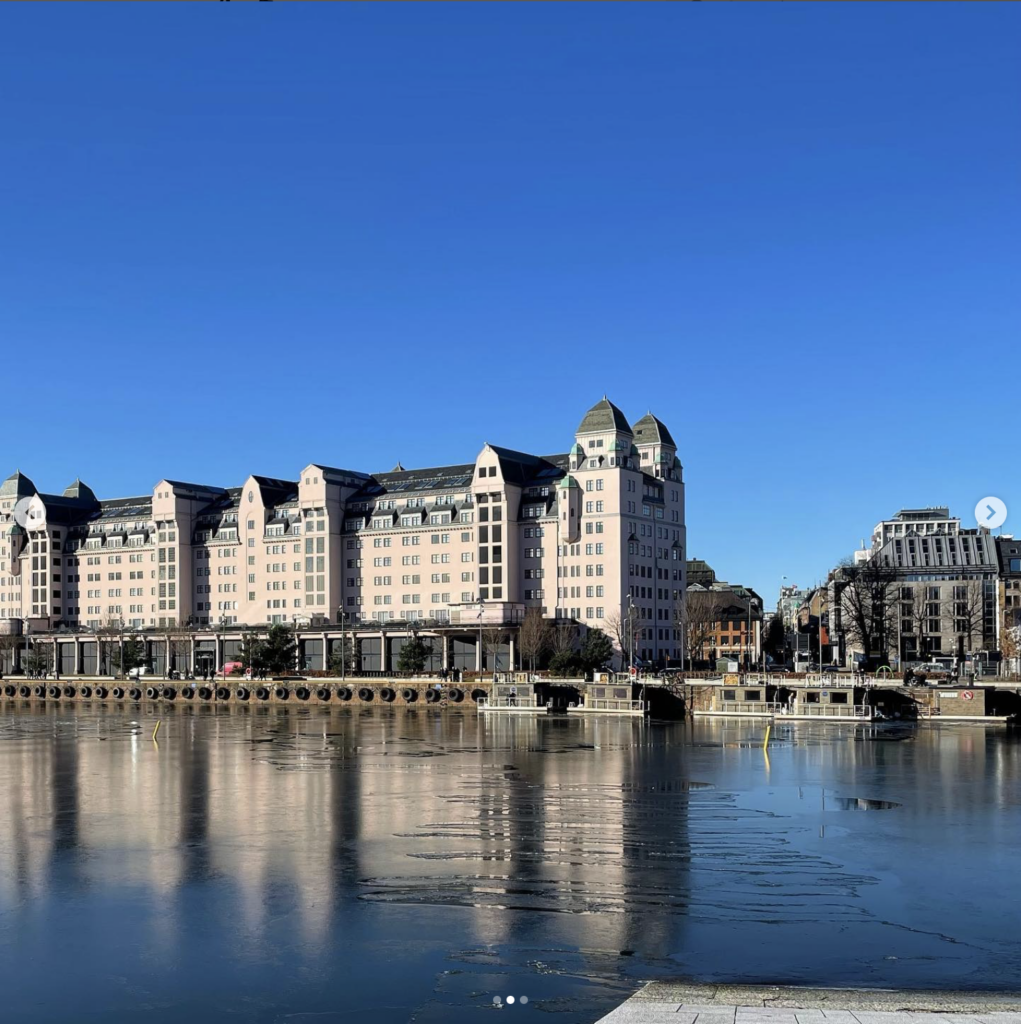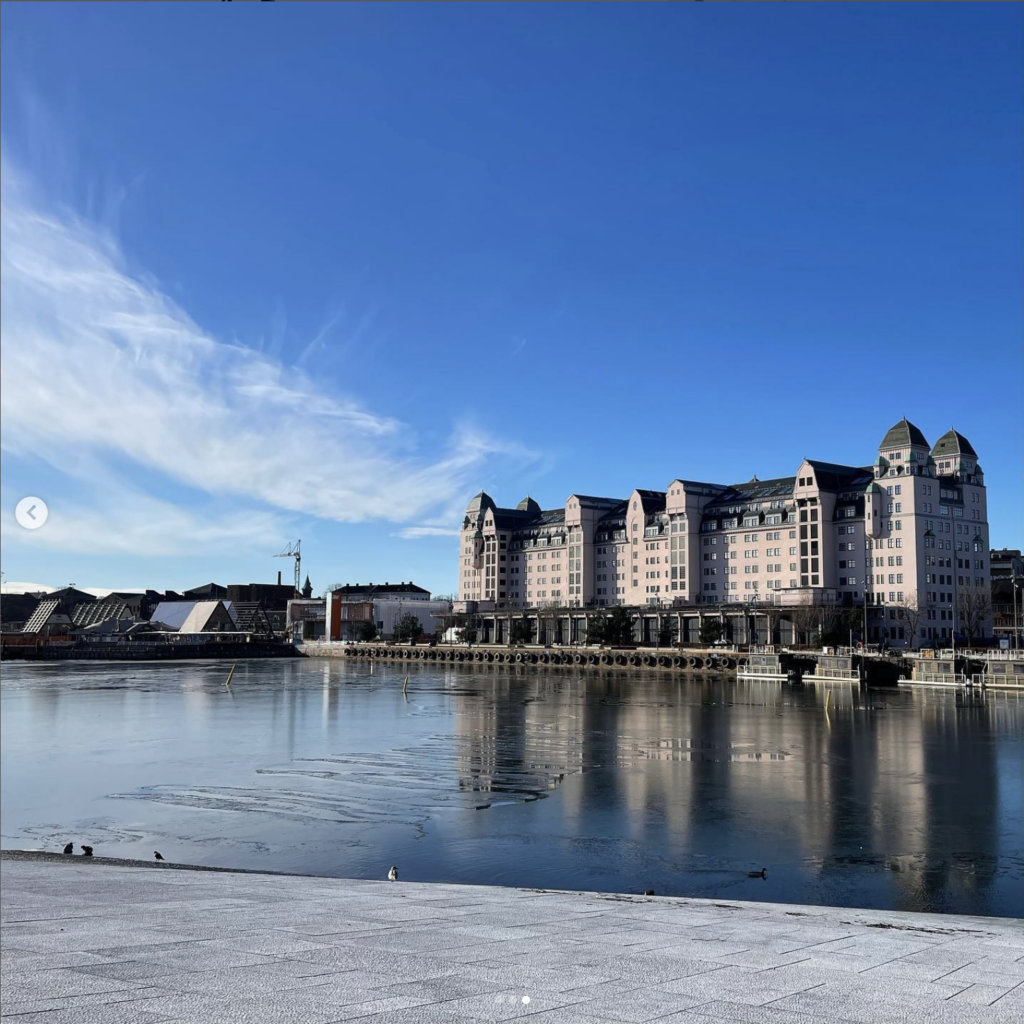 From Oslo, I went and had a long weekend at Kjersti's place and — as always — had The BEST time!
And then I went to Bergen for a couple of days to do some work there.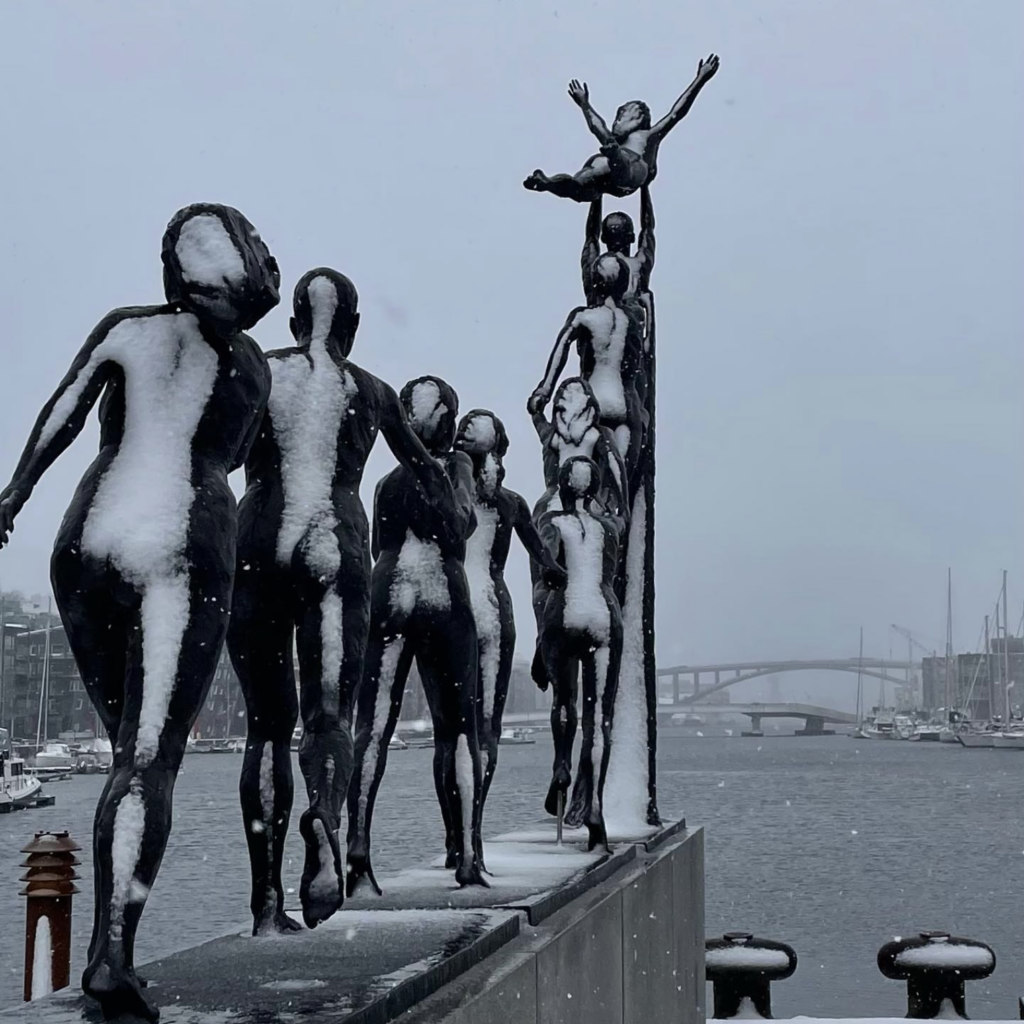 The work in Bergen did not happen, instead I got covid and stayed isolated until I went back on the train to go back to Lund.
Back in Lund, I explored other areas that I might possibly want to live in, the one below still inside Lund, but with a little more water and definitely pretty!
And then below that's the campus I've been working on since January…
Some days I fell back into my normal self and get super excited about stuff, like all the frost on the next couple of pictures, but generally I was not a happy Mirjam.
Another weekend, another exploration of a possible place to live closer to water: Landskrona. I really liked it there in a touristy sense, but wasn't so sure about wanting to actually live there. But it's definitely worth a visit!
This picture I took back in Lund, getting on the bus to go to free diving training. I took up free diving here, and it's been a lot of fun! Also another way for me to connect with water.
If there isn't enough water in your life, repost old facebook memories… Not a good sign!
Easter trip home
And this is where it all changed: When I was on the train and took the pictures below, I had on the previous day visited my future home — in walking distance from the beach! So I was in a much better mindset that I had been for months before. Also excited to go home and see my family and friends…
I was going to go to Kiel first, but then decided to go to Hamburg.
And Lüneburg, to see my awesome nieces & co!
And then I was in Kiel for two days which, if you just go by the amount of pictures I took, seems like I was spending a ridiculous amount of time at the beach. Which is exactly as it should be…
Visiting Svalbard
From seeing my family, I flew to Svalbard for a work event. I had not been on a plane (even before covid I had decided to only fly when absolutely necessary, and to do as many trips as possible by train; which is why you have been seeing a lot of #FromTheTrain pictures on this blog over the years) for years and this was exciting!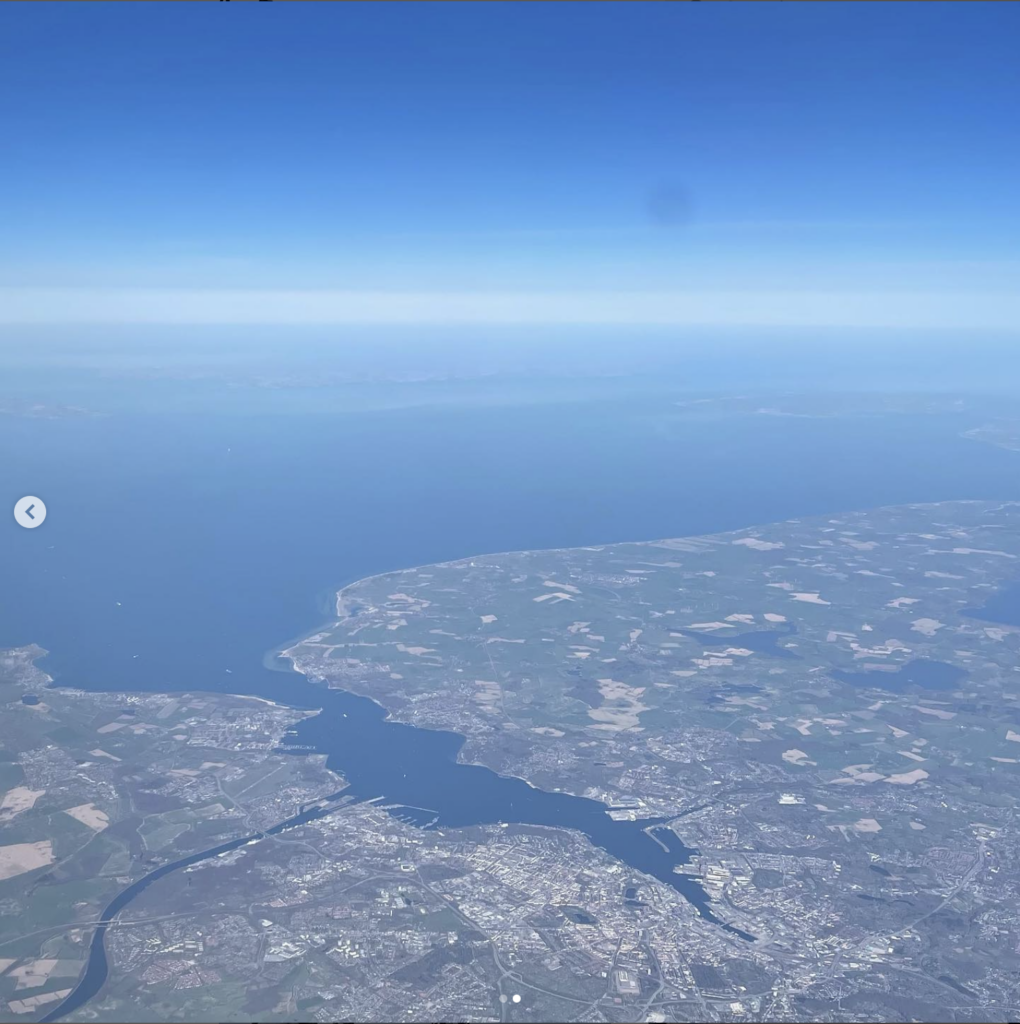 Caption of the video: If you had asked me about my favorite hotel room feature at any time before 5:45 this morning, it would have been the inbuilt retractable clothesline. And then I switched on the shower and now I am thinking non stop about how that works on the inside. I'm assuming (hoping?) it's driven by the water pressure that moves those little nozzles around, which in turn makes the jets move. But there is probably some sort of gear in the middle that coordinates them? I have to figure it out in my head before I'm allowed to google!
And then we are approaching Longyearbyen!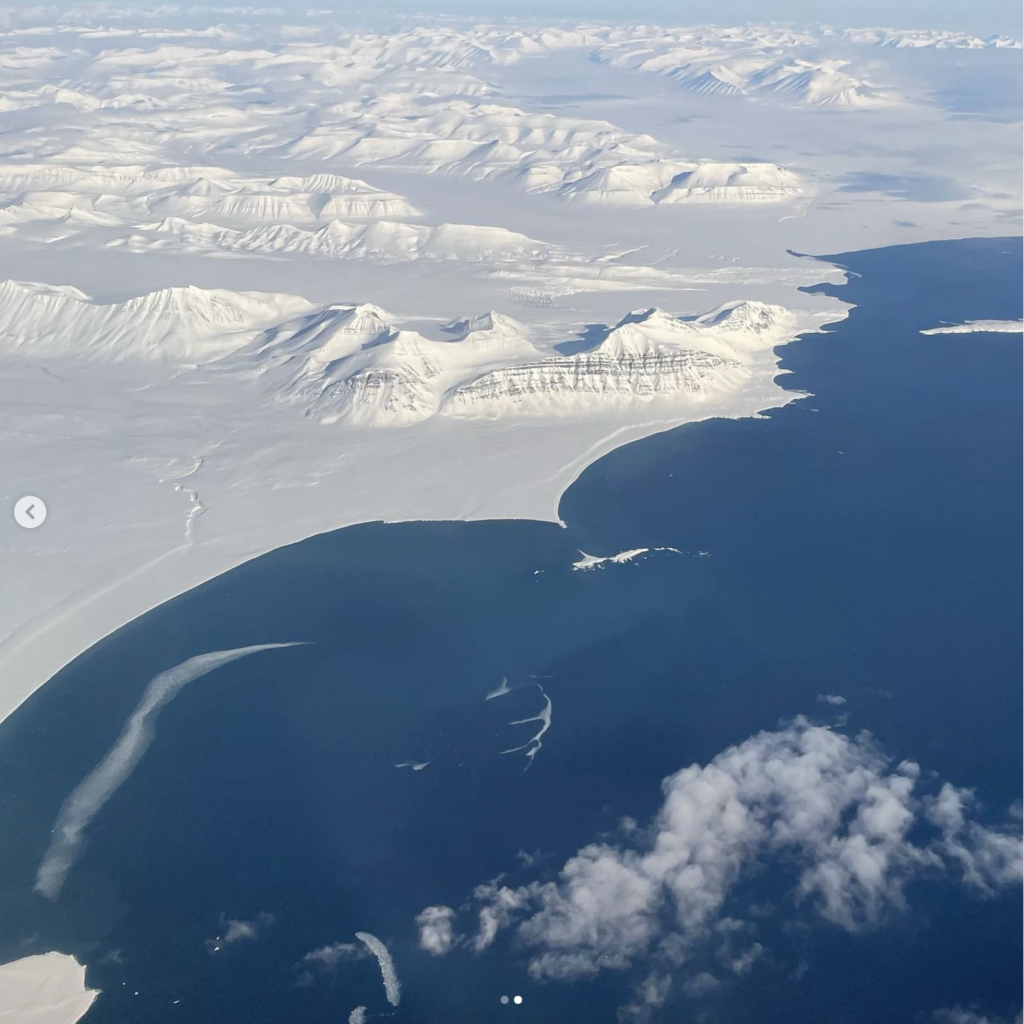 This is in walking distance from UNIS where we had our meetings. We were so lucky!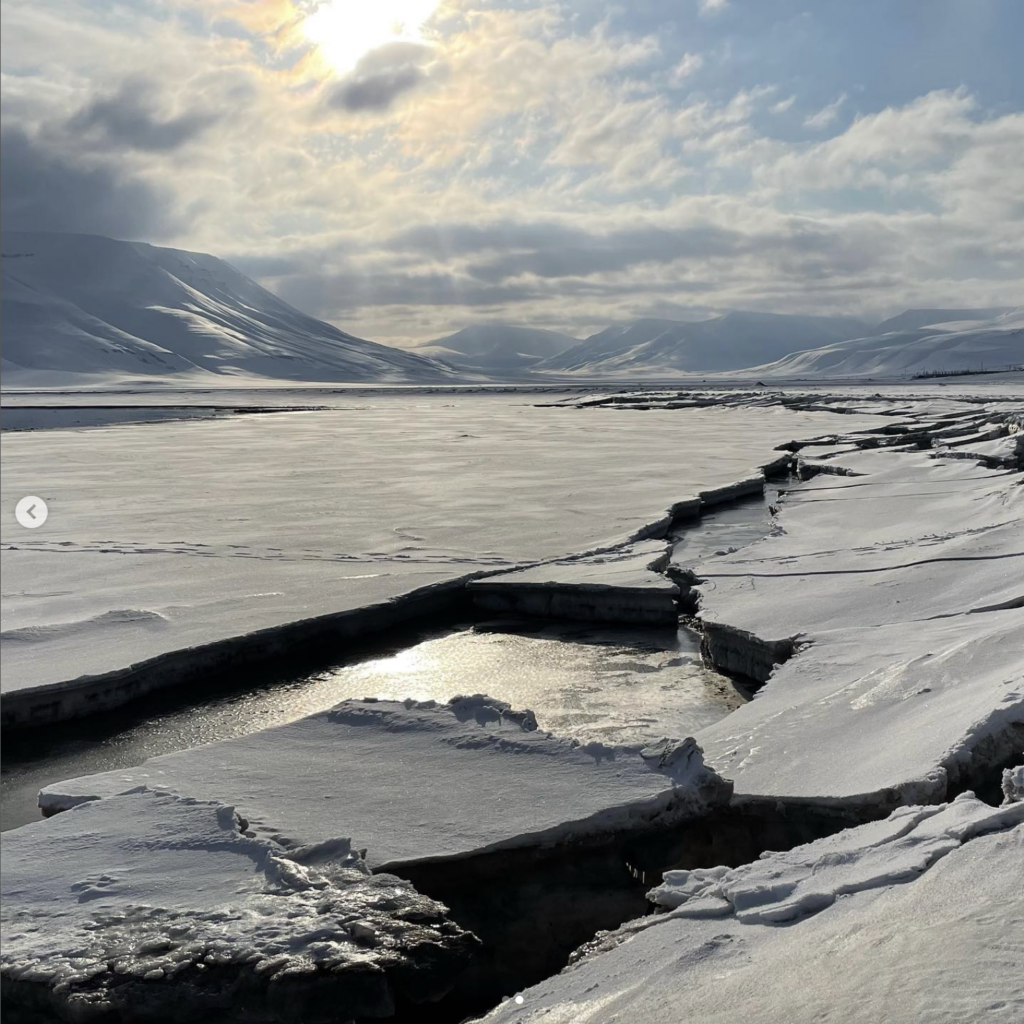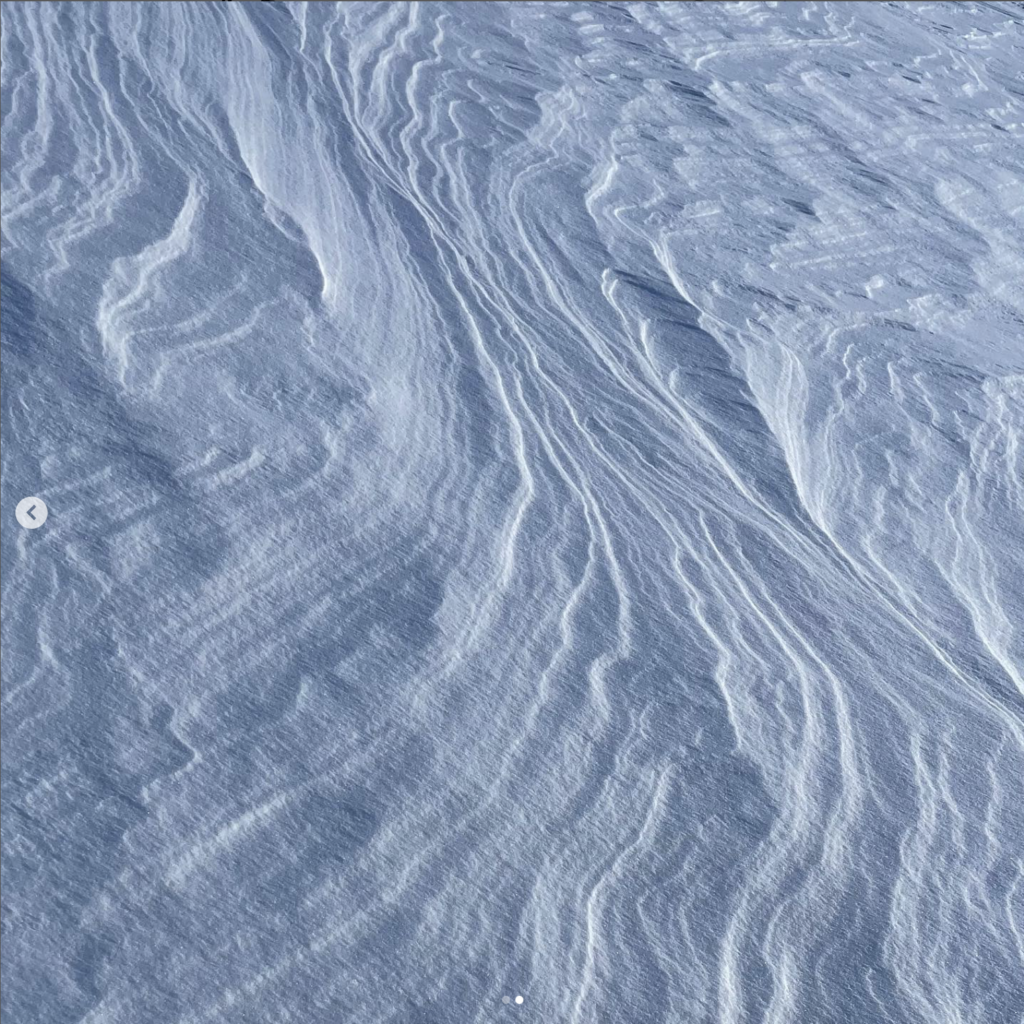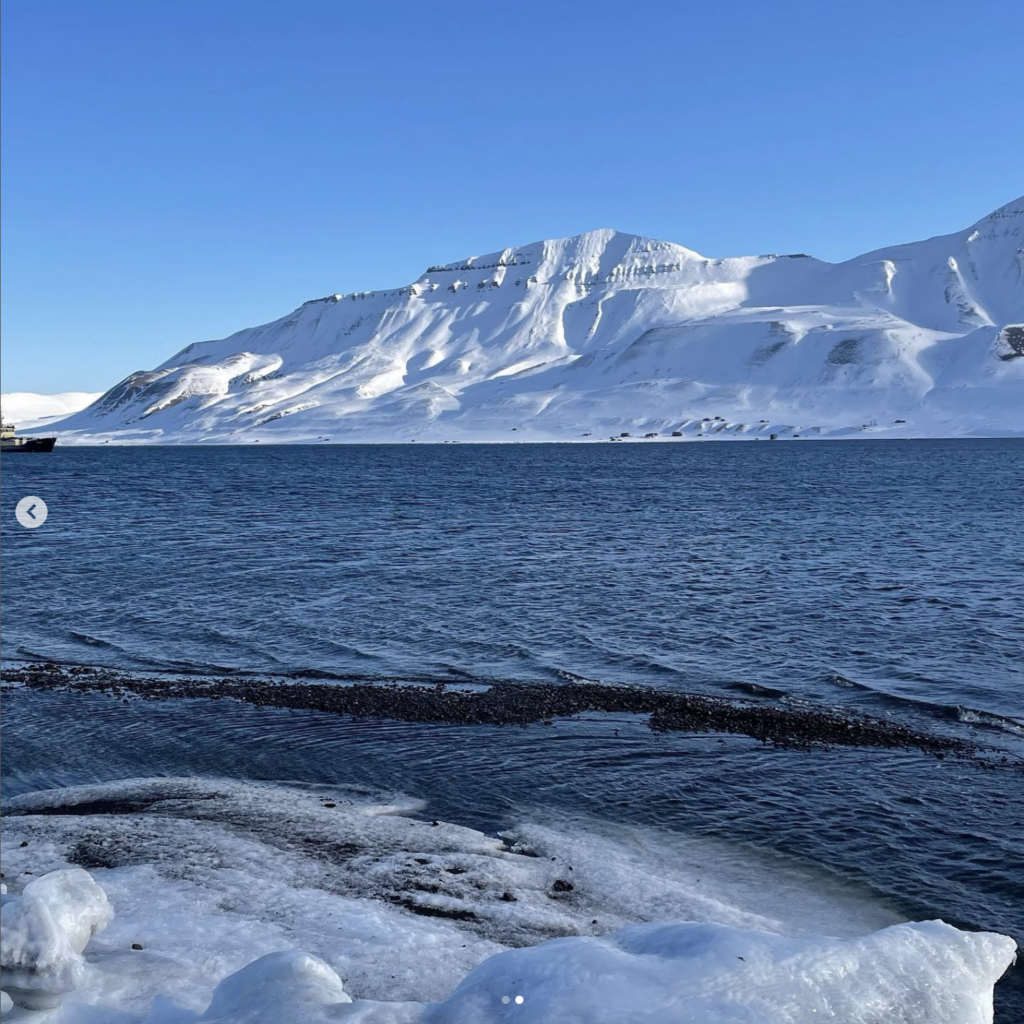 The next couple of pictures were taken on a field trip we did as part of our meeting: We got to see what students at UNIS typically see, and discuss how to teach in the field. That's also the context for this blog post about local field laboratories.
After the meetings, I stayed the weekend with a couple of friends, and we got to do the most exciting trips ever!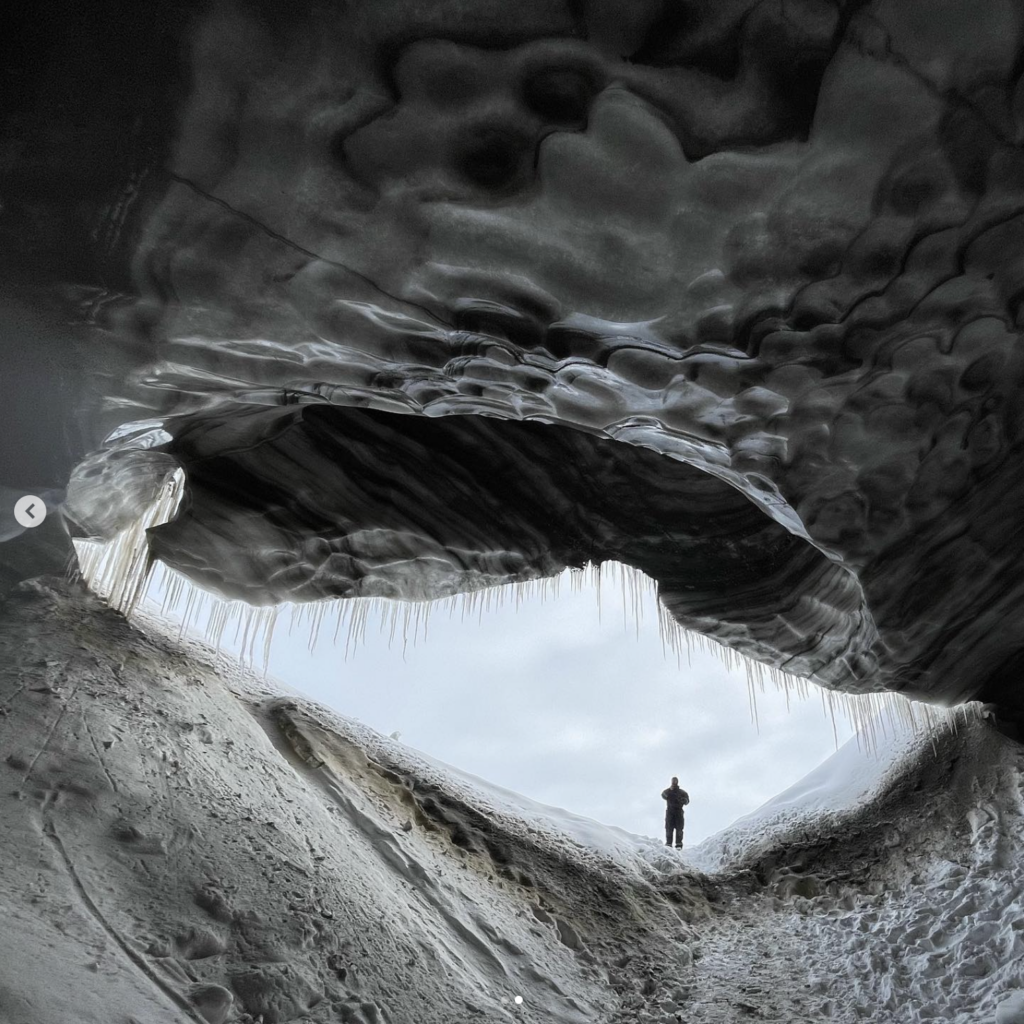 And then we are leaving again after an amazing adventure.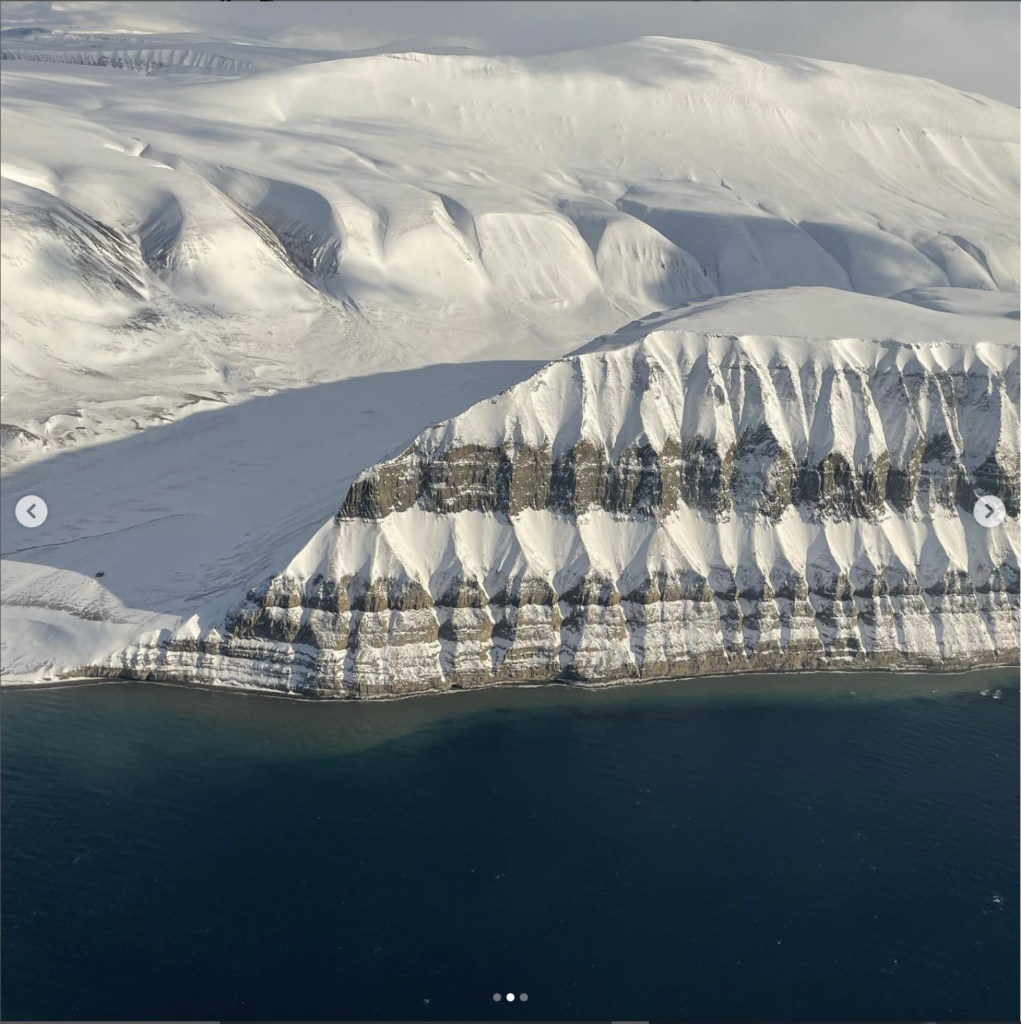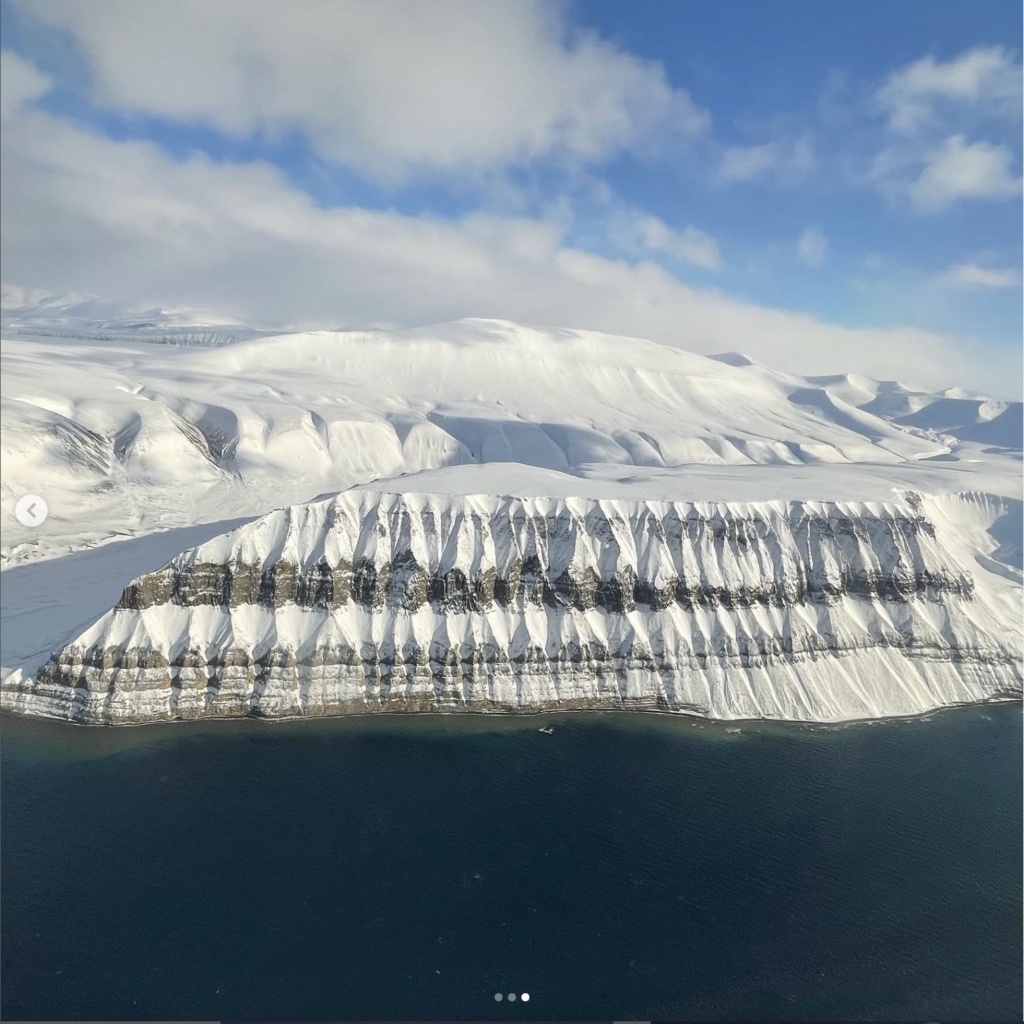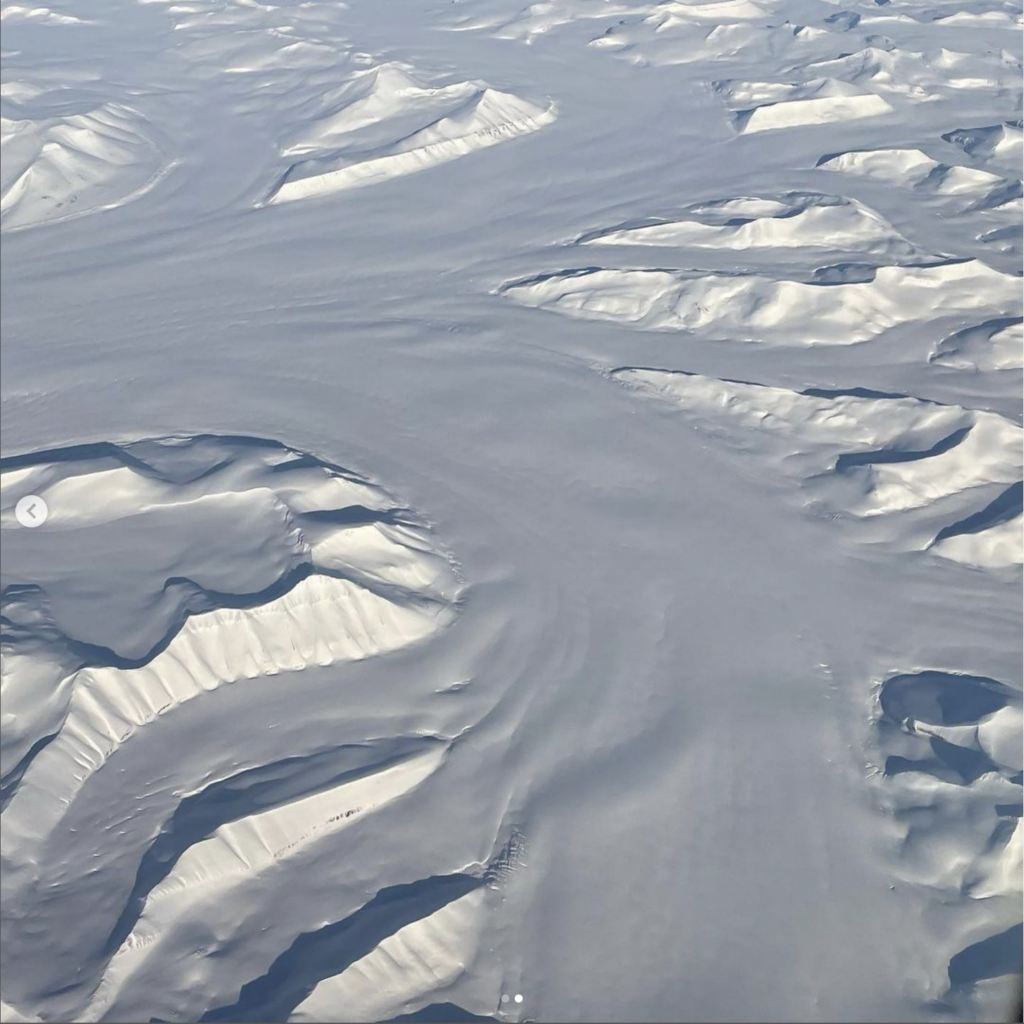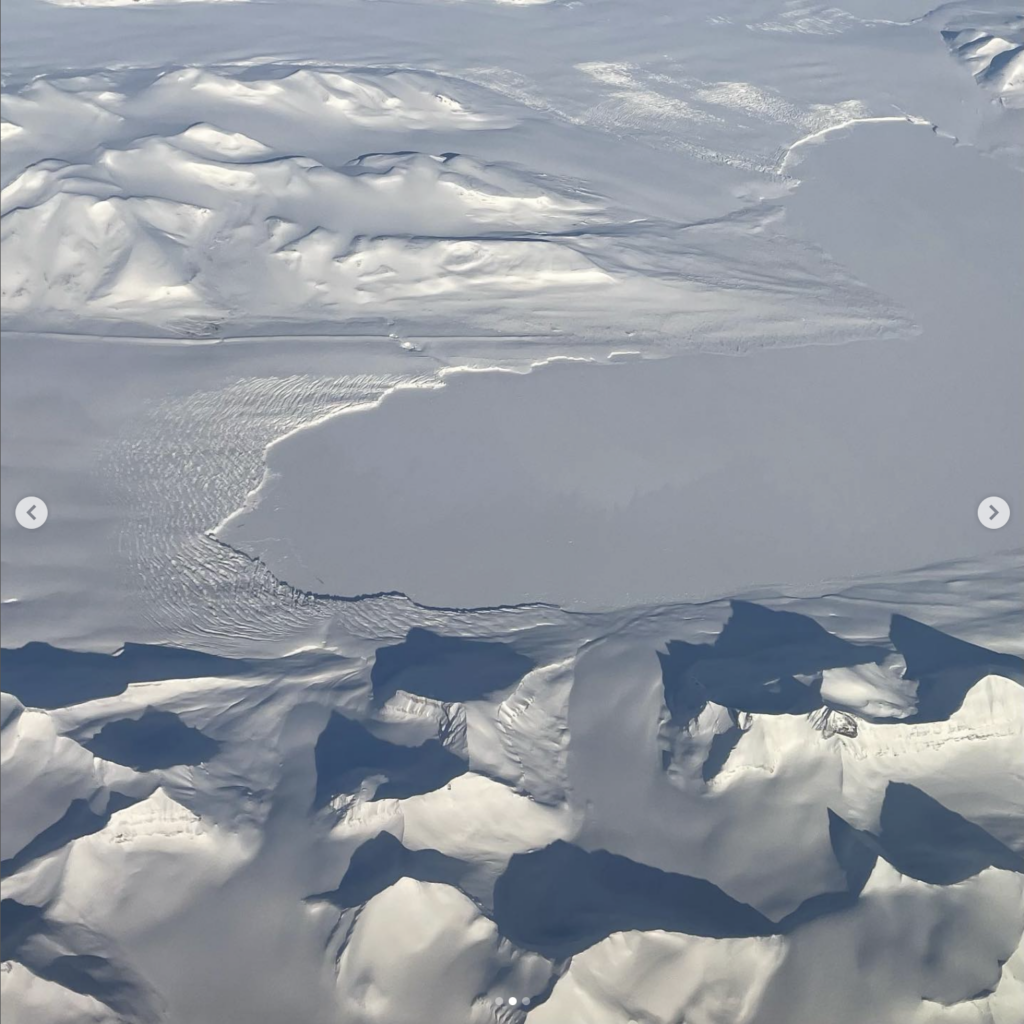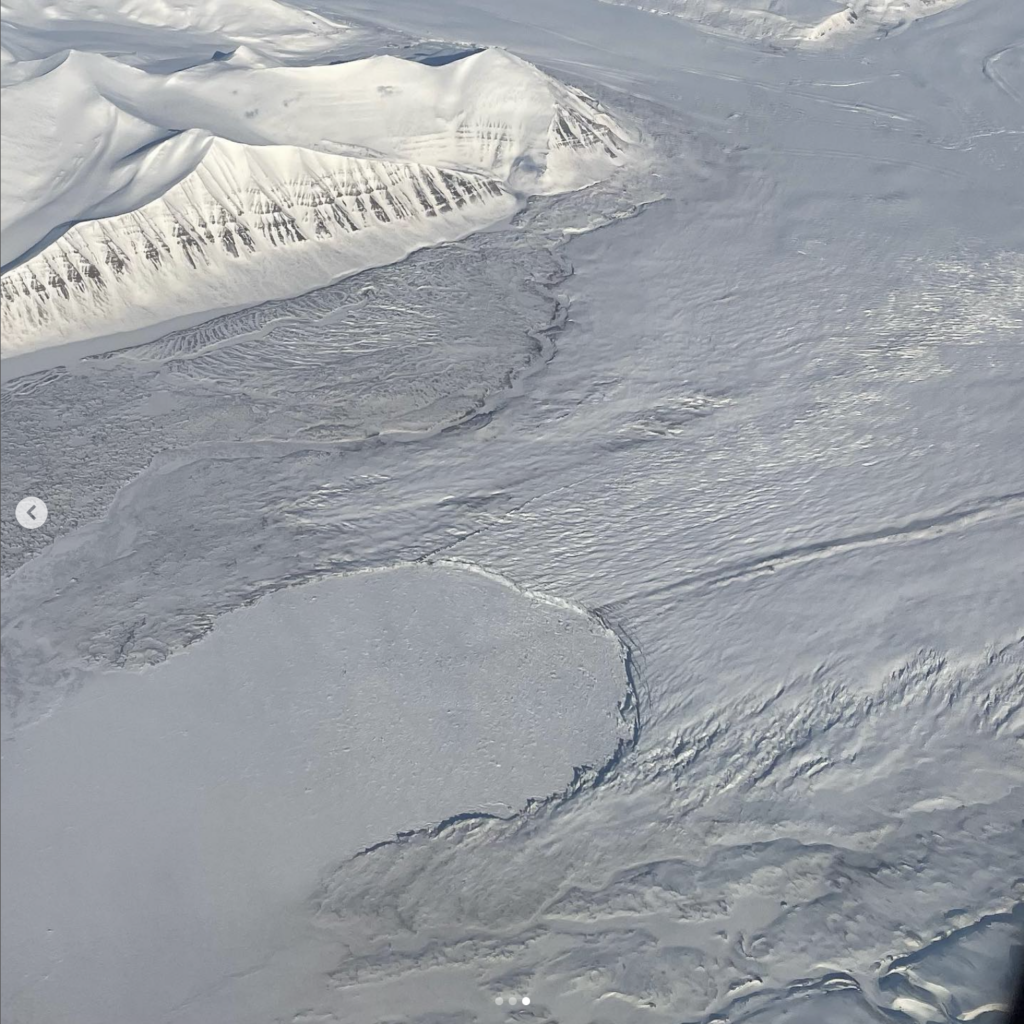 The start of a new chapter
The day I got back from Longyearbyen, I went and picked up the keys to my new place (in walking distance from the beach!) before I even went back to my own place. And things have been so different now! For one, it's spring (seriously, they should just skip January and February in this country. Probably November, too, but I haven't been here yet to experience that…). Also, I have a lot of new and exciting projects at work where I am responsible for stuff and can shape it in whatever way I think makes sense. And then I moved to the new place in Bjärred, and now I go swimming every day!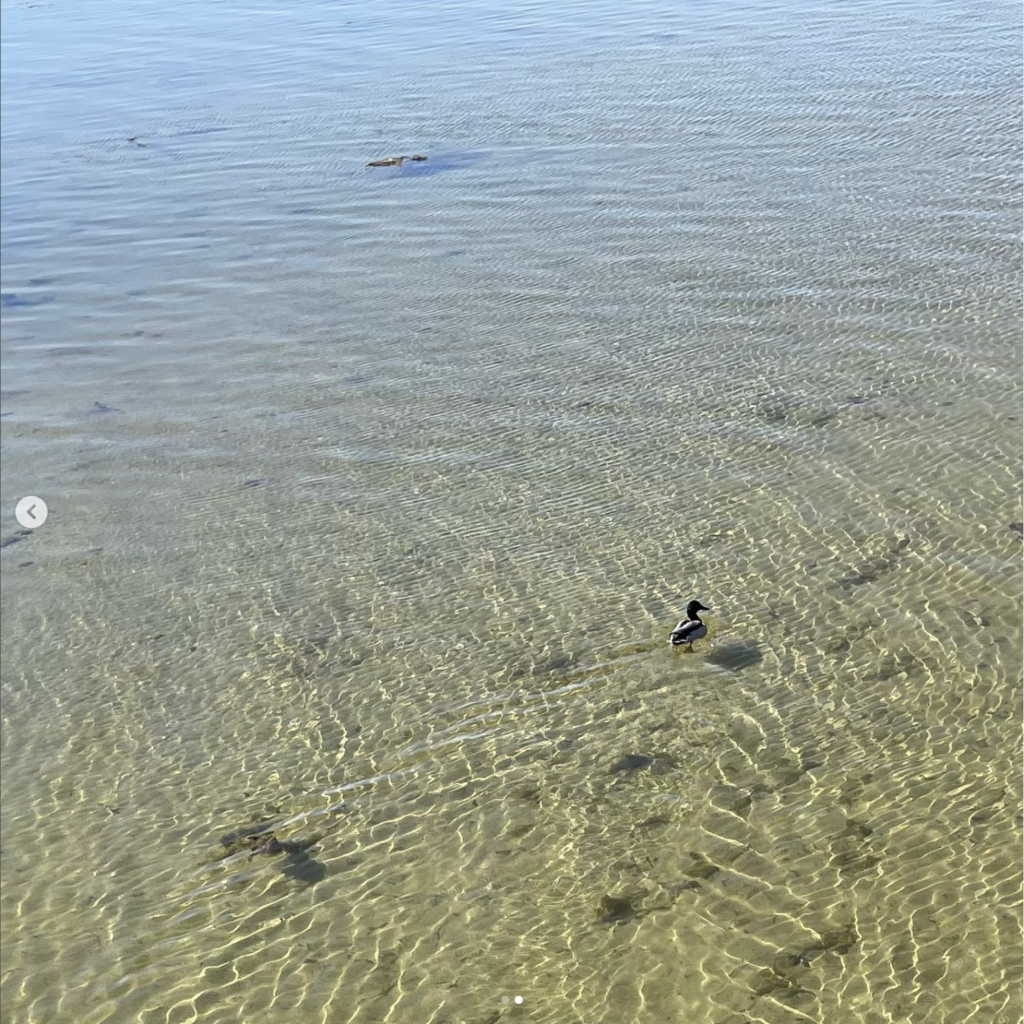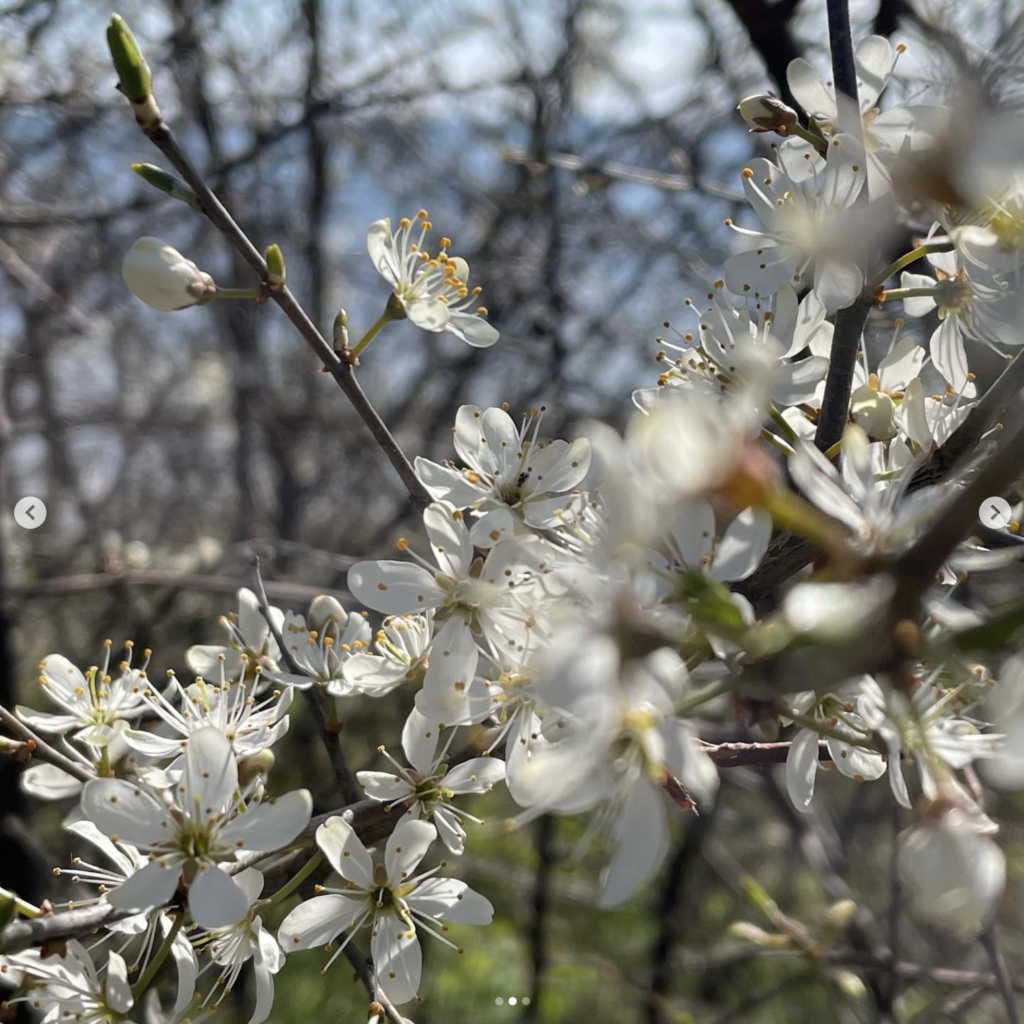 You are so lucky I'm only posting pictures of flowers when there is the ocean in the background. Spring is so beautiful here, and I have So Many Random Pictures Of Flowers!!!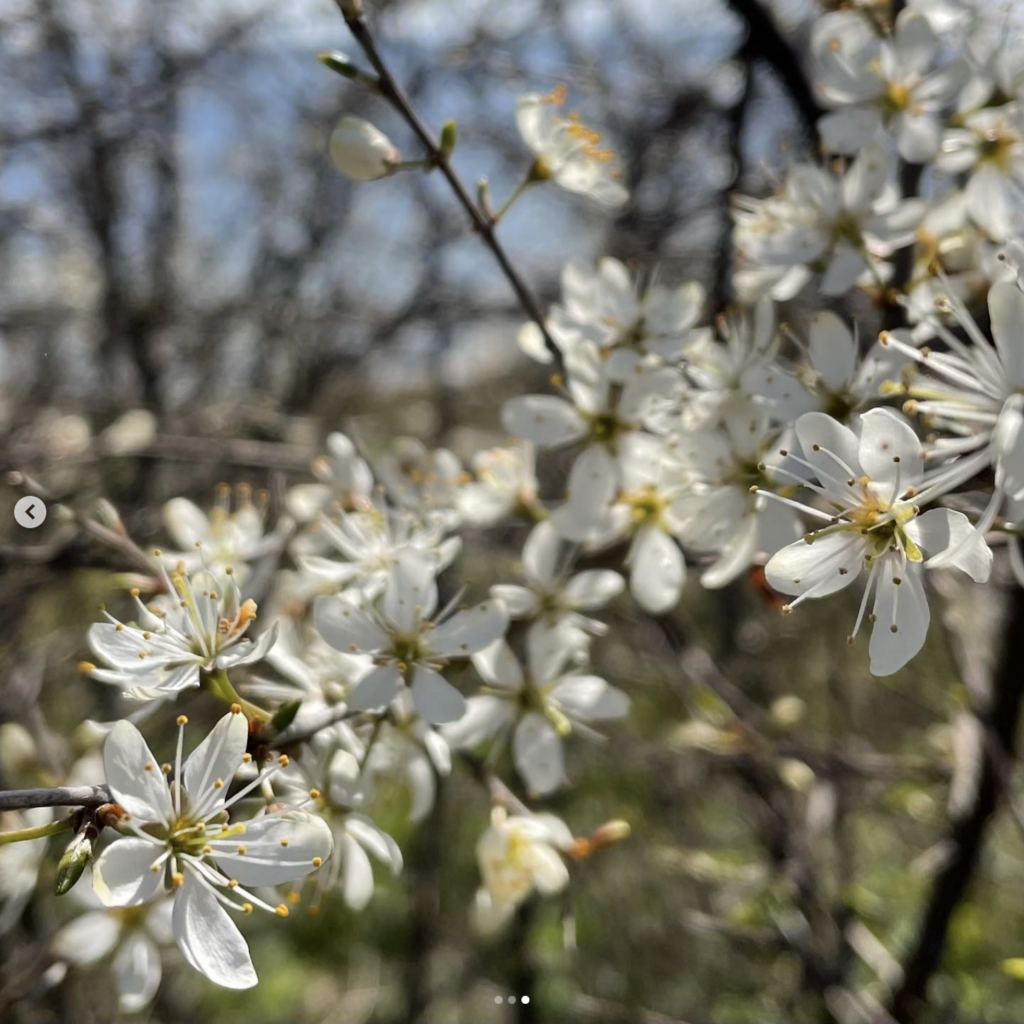 So yep, this is it, I'm all caught up with my Instagram pictures! And I can report that I am really happy to be living in walking distance from the beach. I'm glad that I did not listen to people that told me I needed to live in Lund to make friends, and that the commute would be so annoying. Since the university is some 10 km from the beach, there will be a commute in any case, either from where I live and work to the sea, or from where I live at the sea to work. I'm conscientious enough to go to work no matter what, but as you saw at the beginning of this post, I did not make time to commute to the sea every week, let alone every day, when I was living close to work. And, as you also saw, that was not good for me. So I'm happy with this choice, and my new home, and you can expect a lot of water pictures now, because my goal is to go swimming, and document it, every single day that I am living in this place!