My private #SciCommChall for March was to start a science communication Instagram account, fascinocean_kiel. I had a pretty clear idea of where I wanted to go with this account:
The target group are people who live close to Kiel fjord who I want to talk to about oceanographic phenomena you can spot when walking along Kiel fjord
For that, I wanted to post daily pictures of whatever is going on that day, plus short explanations in German
I wanted to do this as a proof of concept, to get an idea of the amount of work involved, and to get a feel for how many people you can reach organically with this kind of content; basically to build my portfolio as a science communicator.
This post is for all of you who are curious about
a) how that has been going (I will reflect on that below); or
b) what I have actually done on Instagram, since you don't actually use the app.
So here we go! :-)
a) How Instagram is working for me (or, at least, the first couple of weeks)
My first impression after four weeks on Instagram: It's fun! I thought it would be less work than writing a blogpost, but it's actually not, it is just different. I have to take and select pictures a lot more carefully, crop them, sometimes put a filter on or something (except the green lakes — those were 100% real!), but now I have to think about relevant hashtags so people can find my posts…
And social media are really that, social. Through Instagram, I have connected with a lot of people who I only met through Instagram: On my very first day actively posting on Instagram, I have received an invitation to visit something really cool (will let you know when it's not a big secret any more). Then, several people who I didn't know before, messaged me to tell me they liked my "feed". And then I got recommended for an interview about scientists and social media by someone I don't even know! I am very impressed with the community on Instagram. And connection also works the other way round: I have found amazing science communicators on Instagram whose posts I look forward to reading every day, for example stories.of.a.scientist, science.sam, bakingsciencetraveller, and sci_wilson, just to name a few.
As for how many people I've been reaching (after less than a month on Instagram!): A picture typically get 30-40 "likes". My best picture currently has 87 likes, but that's a really awesome picture if I say so myself (see below). I think this picture performed so well for two reasons: because it's a really cool picture, but also because it's showing an exclusive view of my favourite restaurant in really really bad weather. I think that people recognized the spot and that I had an exclusive pic really helped.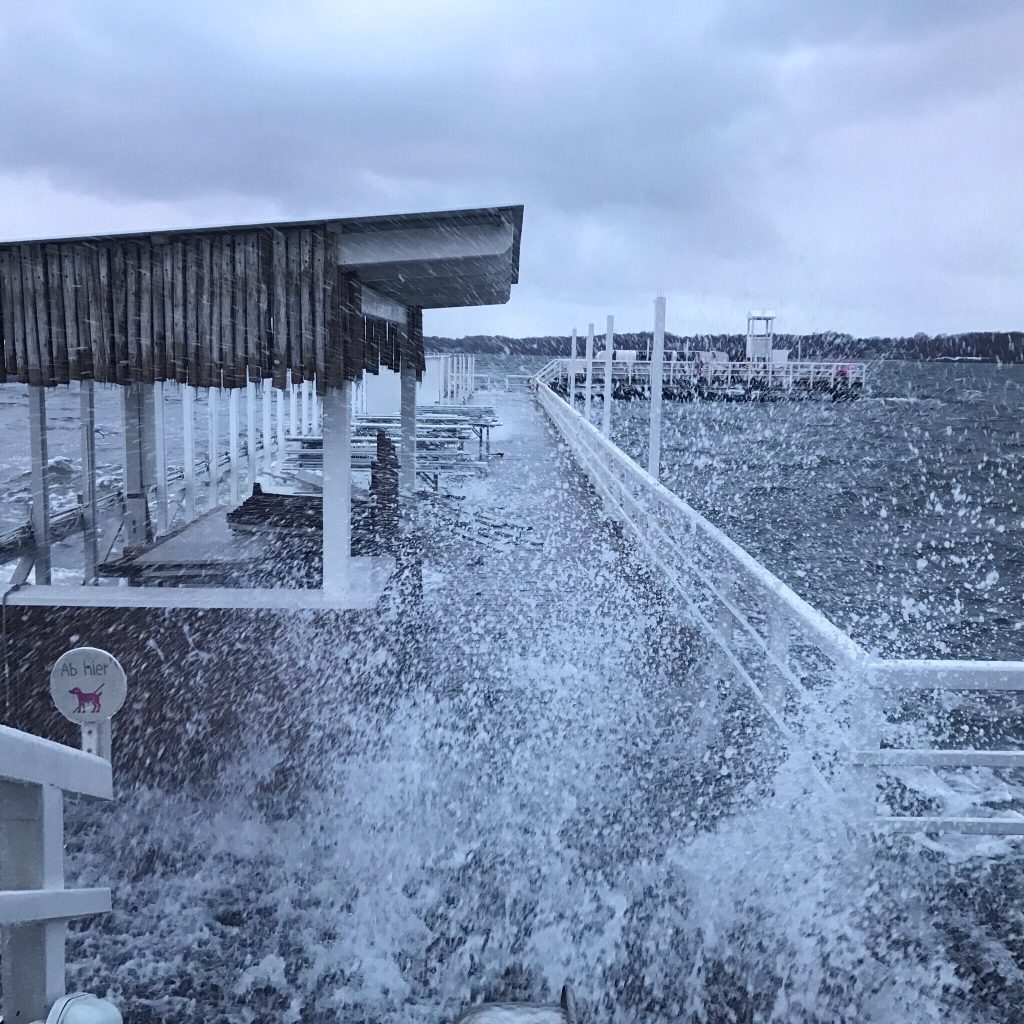 Continue reading My March on Instagram