Now that the weather is nice and sunny again, here is what it looked like only last Saturday. It wasn't even really stormy, but windy enough so that the ships leaving the locks at Kiel Holtenau were working a lot harder than usual. Especially difficult when you are almost empty and then there is a lot of wind! See that wake?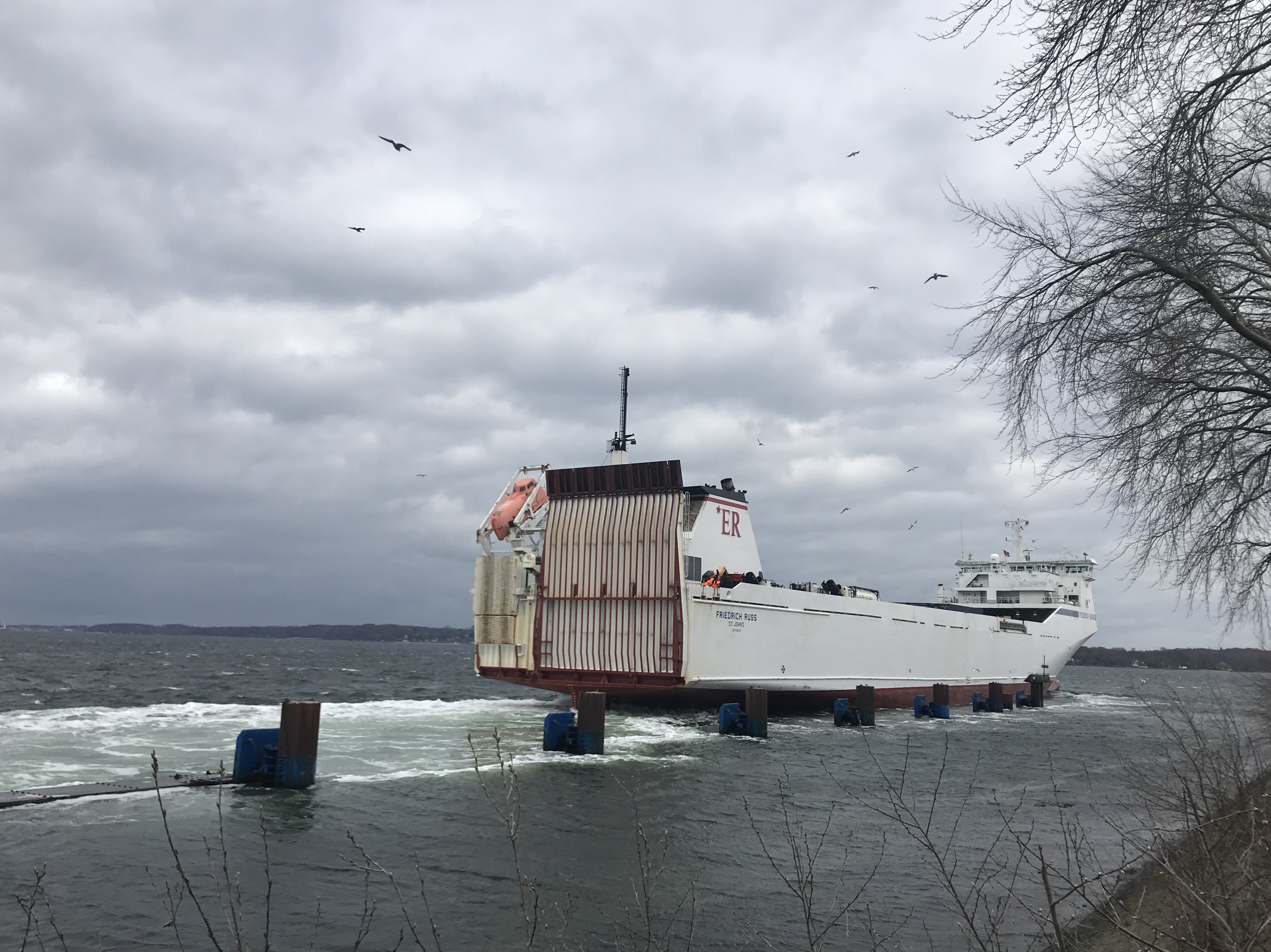 Right behind the ship you see above, there was a second ship leaving the locks. See how milky the water looks where the first ship went from all the air bubbles that were pushed under water by the ship's propeller? You can even see some of that water spreading underneath that floating barrier in the foreground!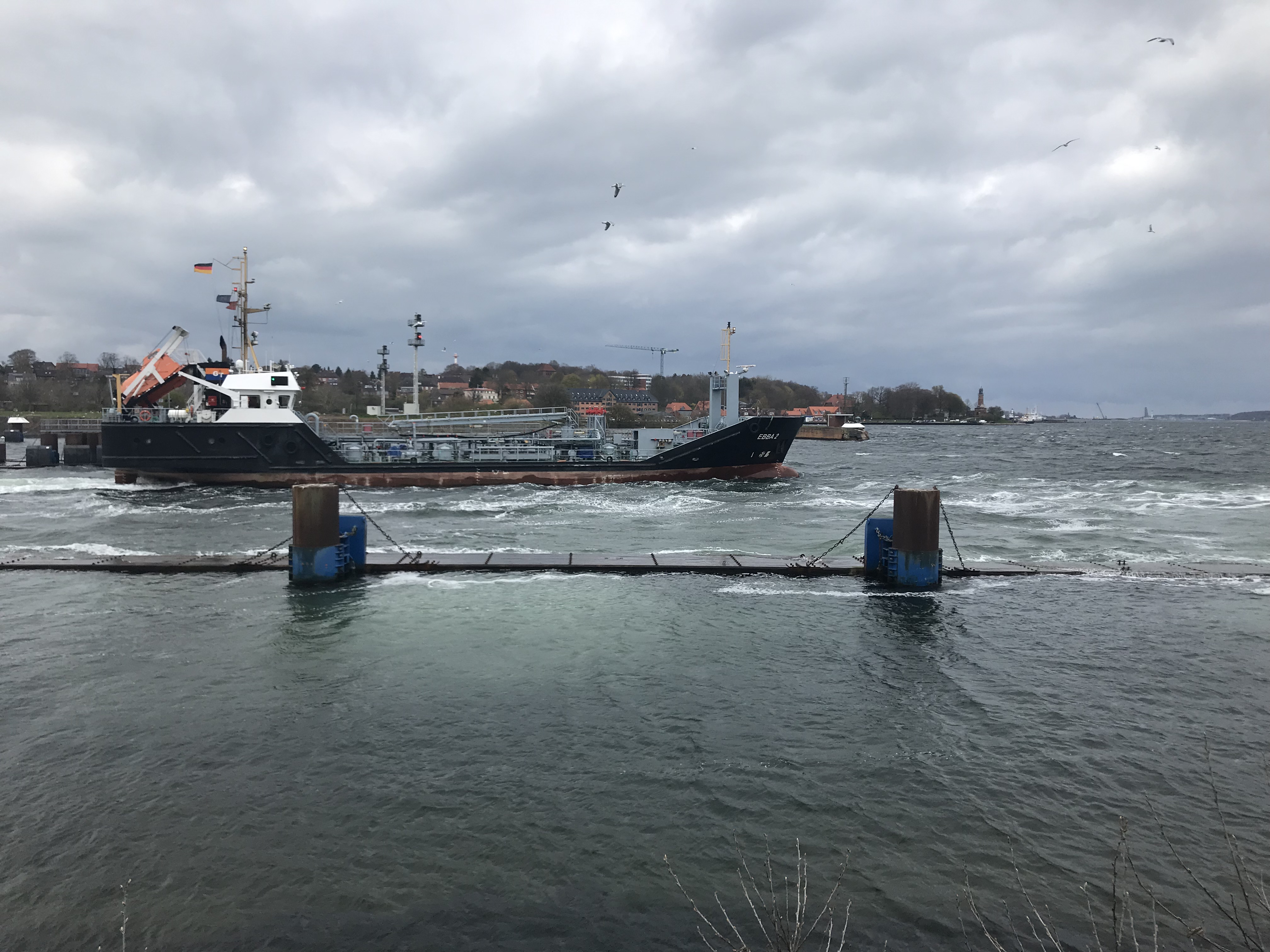 And see the difference between the waves on the upwind side of the ship and the downwind side?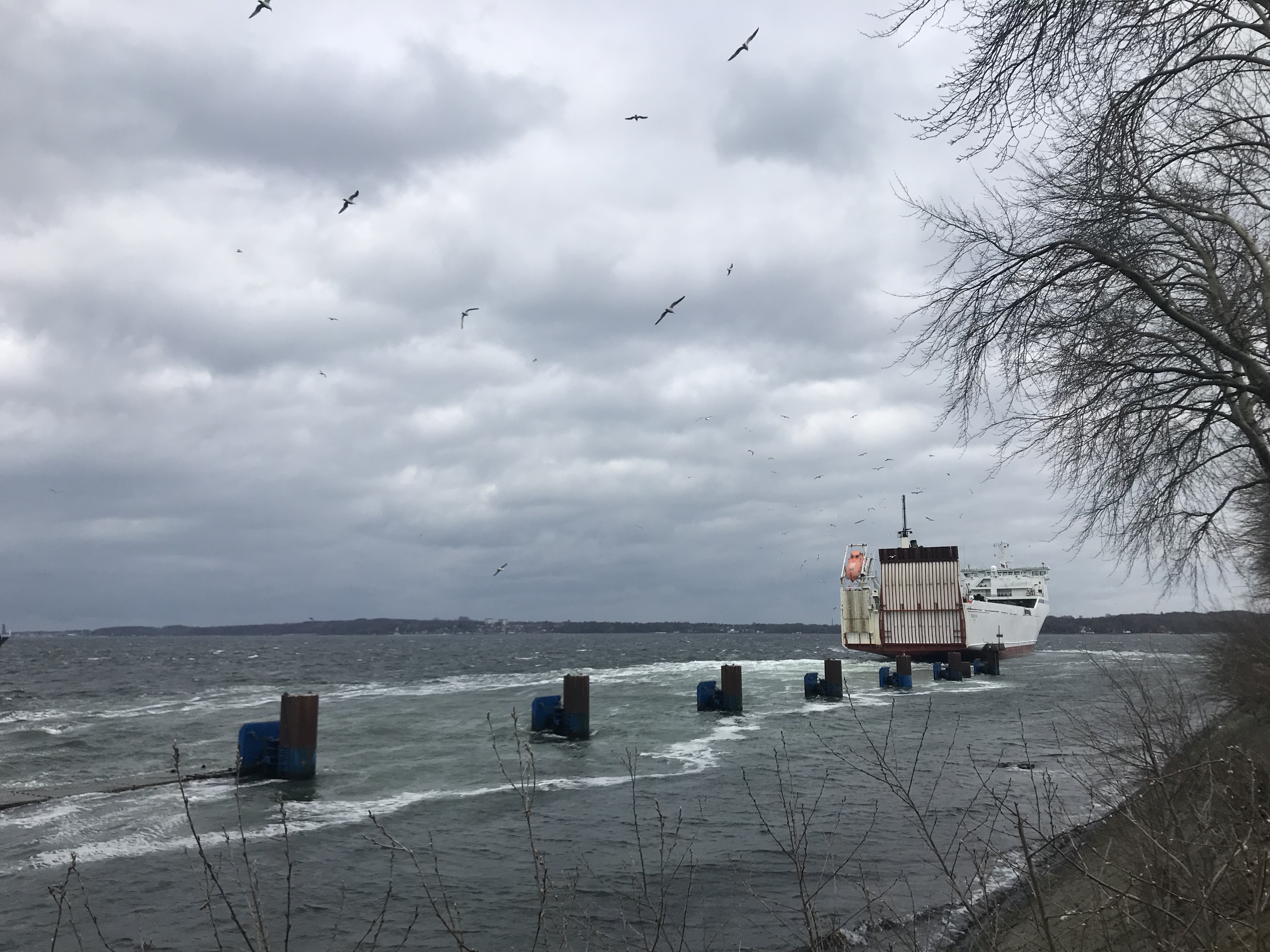 Here is the picture that my friend sent me that she took from inside of the café that we were sitting in before I HAD to go outside and take pictures. If I am being sent pictures of my back every week by my friends, are they trying to tell me something? :-D