My friend Nena has taken over #SciCommChall and gives us super fun monthly challenges to practice our scicomm muscles and try out new things. I love a good challenge, and for me this is really a great way to expand my scicomm portfolio and skills. Check it out!
This month, she's given us the "what's in your bag?" challenge. I am excited! Some of my stuff might actually be specific to my #wavewatching and #kitchenoceanography obsessions (even in the tiny handbag I am wearing in the picture below!).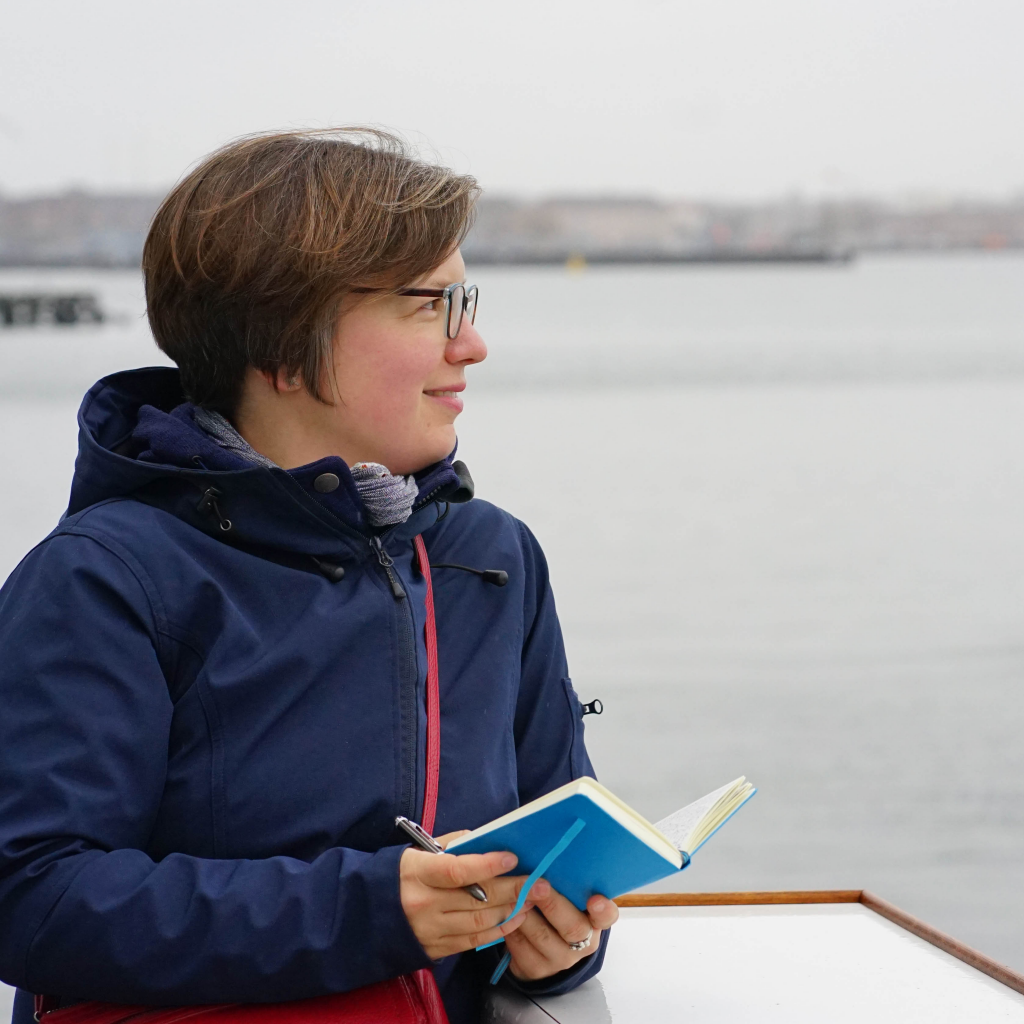 Or they might not be, you tell me: What's in YOUR bag and why? What's specific to the science you are excited about?
In any case, here we go with mine: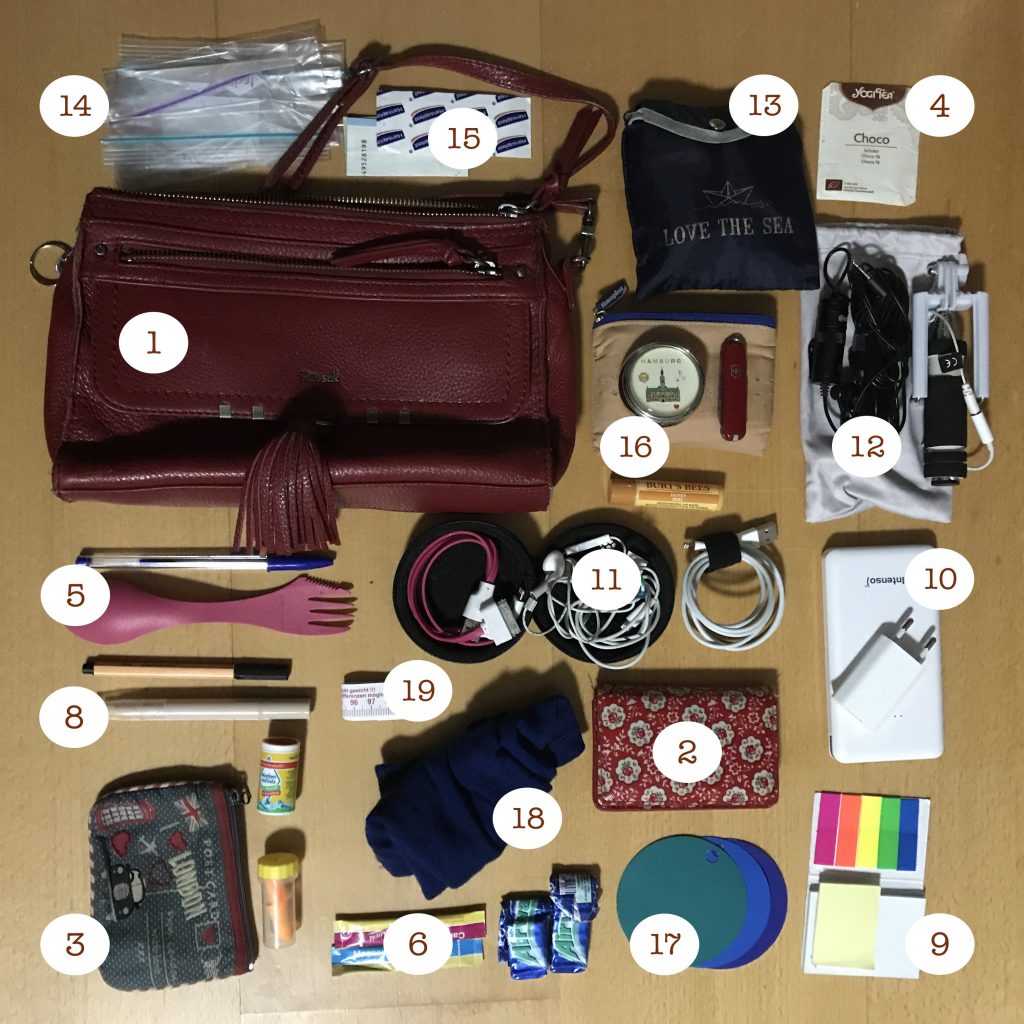 This is my absolute favourite handbag of all times! It's always stuffed, but I love it! I carry this on me wherever I go, and my work bag comes in addition to this (give me a shout if you would want to see that one, too). All the stuff around it in the picture usually lives inside
Not so surprising: A little card holder with all the cards I need to carry
And a little coin pouch
Emergency tea. Can't get caught anywhere without some. Clearly have to restock, this is my least favourite of the favourites I usually carry with me. Also great as dye tracer in a pickle
A spork. Because no single-use plastic! Also for stirring, measuring, that kind of stuff in experiments (we use food dyes, no worries…)
I carry some minerals to prevent (or quickly counteract) cramps. No oceanography connection there
Seem to have skipped no 7 on the picture! Probably to make up for something not pictured, because I was working with it when I decided to accept this challenge and it therefore wasn't in my handbag: My (tiny) bullet journal. But it's actually in the picture above, so that's proof that I really always carry it with me!
Pens! Several. One waterproof, because #kitchenoceanography. Where is my pencil? Seems to have gotten lost
Sticky notes! Always need them
My battery bank for my phone, because my phone holds my life. And I need it to take pictures and movies, to write notes, to do Social Media with it or blog on it. The battery bank is heavy, but for me totally worth always carrying it with me
Headphones, charging cables for my phone & battery bank, that kinda stuff
Oh, now it's getting interesting! A selfie stick and a microphone for my phone to do wave watching selfie videos with, after I realized how horrible the sound quality was when I was on a Swedish research ship a couple of months ago
A fabric bag because I always end up having to carry stuff somewhere and, as you see, the handbag is tiny
Ziploc bags. Because you always find cool stuff at the beach… At least I do :-)
Emergency cash and emergency plasters
The pouch where the plasters are supposed to be, together with some emergency stuff against headaches, a tiny pocket knife (which I use SO MUCH! Hello, unboxing new rotating table & tanks!) and the very much undervalued lip balm. Which has saved tank experiments several tanks when something was leaking, everybody was freaking out, and I was just like "let me get my lip balm from my hand bag…"
Paint swatches that I got when my nieces and I went to the crafts store because we had the deal that everybody could get three and only three, and I decided that "everybody" should include me ;-) Also I love the colors.
A small scarf and wooly hat, because wave watching happens outside and I like my throat and ears to be warm
A measuring tape. Because knitting, and then I forgot it was there. Came in really useful when we were unboxing our new rotating table and tanks and were cataloguing the inserts and stuff — measured everything right away to know what we are dealing with!
And what's in your bag?