Using "One should really play more!" as title of a presentation in a serious scientific colloquium might seem like a bold move, but the gamble payed off: a large, interested audience including everyone from students to professors enthusiastically dropped ice cubes and food dye in our LEGO-driven rotating tanks and passionately discussed their observations when on Monday, Torge and I gave a presentation in the "Ocean Circulation and Climate Dynamics" colloquium at GEOMAR. After briefly presenting the context of our PerLe-funded "Dry Theory to Juicy Reality" project, we invited everybody to play, no wait … conduct experiments with four of our rotating tanks that we had set up. Nils, Ludwig, Jakob and Hendrik from our current atmosphere and ocean dynamics class were there to help out at each of the tanks to make sure that people actually dared to touch the equipment but also make sure that they would see something meaningful in each experiment, while David took amazing pictures (which you see over on our new teaching ocean sciences blog, these are all mine).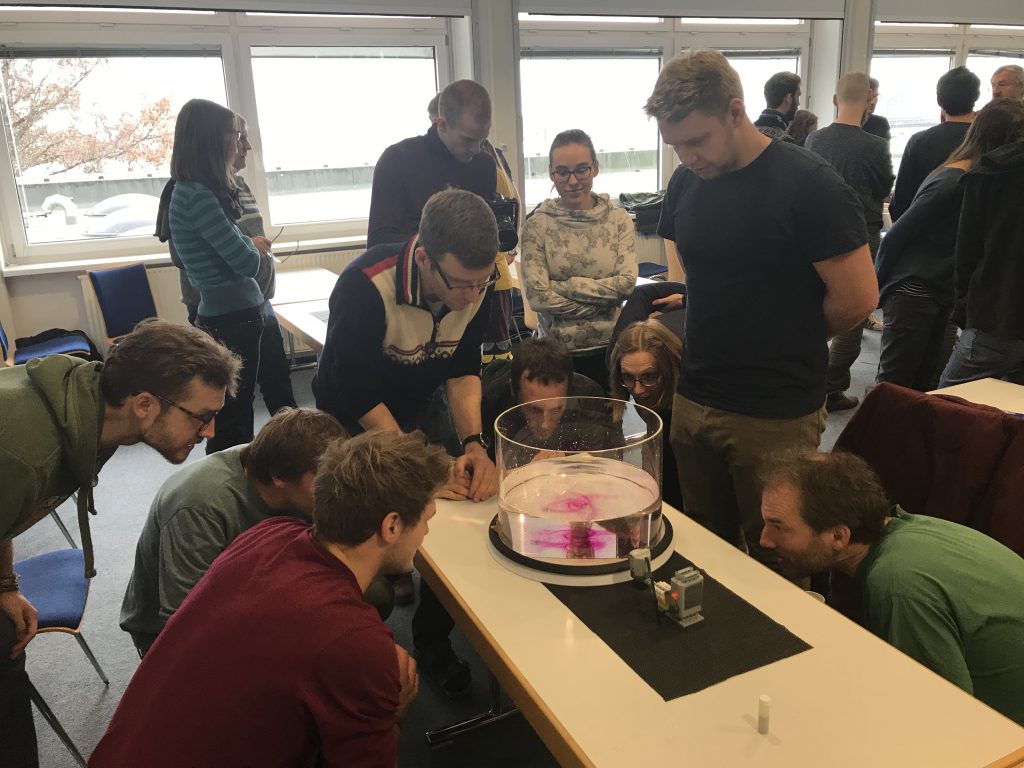 It was such a pleasure to see everybody — from students to retired professors — drop ice cubes and drip dye, falling to their knees to have a better angle to look at tanks, and enthusiastically discussing observations and theory. Even though I am convinced that everybody should really play more, it felt really good to see people enjoying it, and not only for the aspect of play, but also for the scientific discussions that are inevitably provoked when you look at tanks.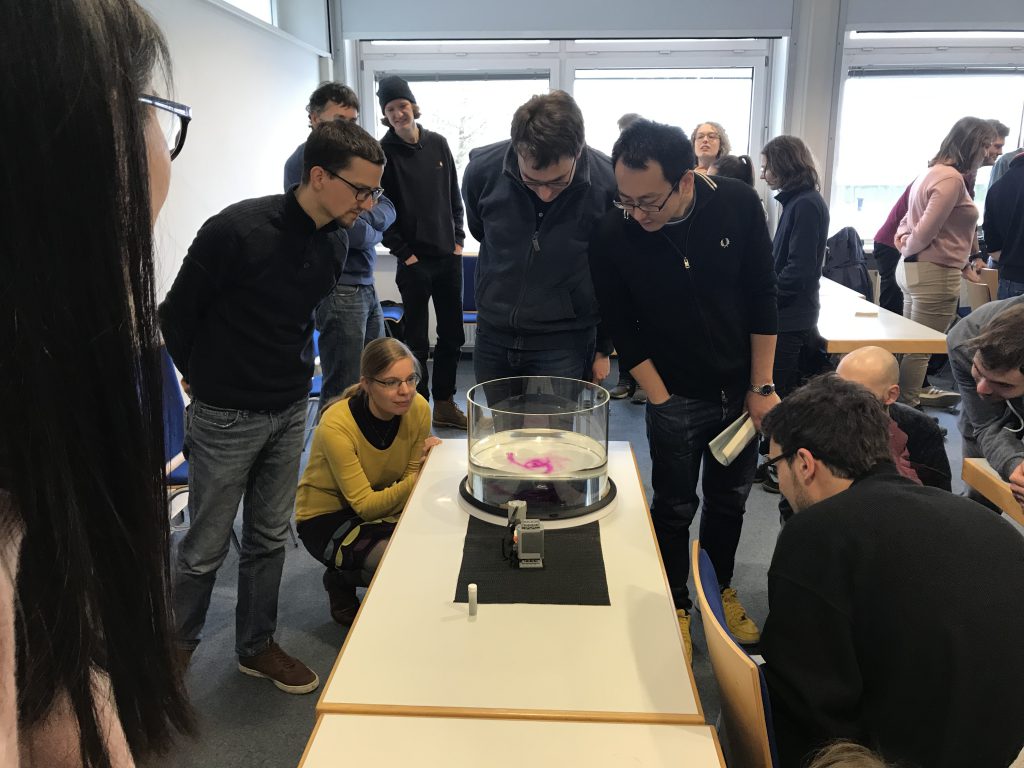 Also it was great to be back in that auditorium 10 years after having defended my PhD there. So many things have changed, yet so much remained the same!