Today I've been playing with a thermal imaging camera. Below you see a snapshot of my experimental setup, but before I tell you more about that experiment, a little bit of playing around.
See my reflection in my porthole below? (Btw, how awesome is it that I found a porthole to decorate my living room with???)
That reflection also shows up with the thermal imaging camera.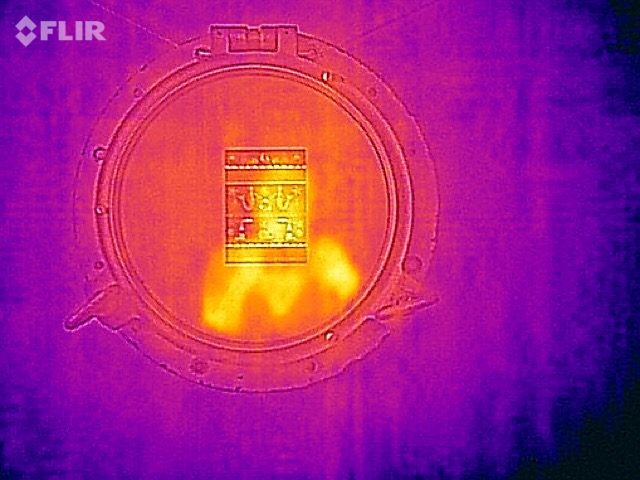 And since I was taking pictures of myself: Here I am with "ice-cube make-up" and glasses that I had taken off for a while and then picked up again just before taking that picture. Do you see the endless possibilities of playing with a thermal imaging camera?