In order to not be in the eddying regime, this time we are rotating our tank as slowly as possible.
Since we ran the Hadley cell experiment the other day, I've been obsessed with running it again, this time with the slowest rotation possible in order to visualize a different flow regime – one were the heat transport happens through an overturning circulation rather than through eddies.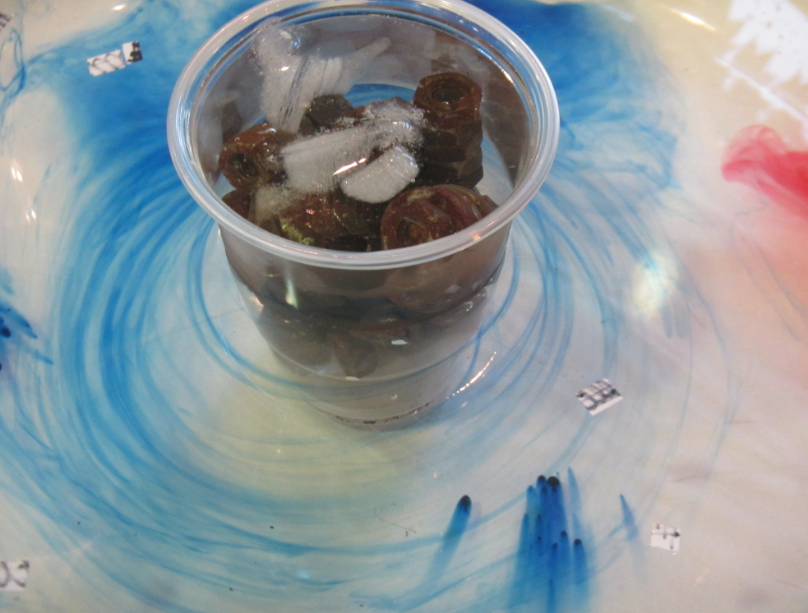 Unfortunately the camera we had mounted above the tank only started up halfway through the experiment (no idea how that happened!), so today you'll only get snippets of this experiment. But all the more reason for us to run it again soon!
And I promise you'll get a discussion of the differences between this and the Hadley cell experiment with the higher rotation rate soon. I just don't have the time or mental space to write more than a couple of incoherent sentences while I'm still at the JuniorAkademie…