Still the same evening as in the three previous posts, still windy, but now also getting overcast again. Still love our wake!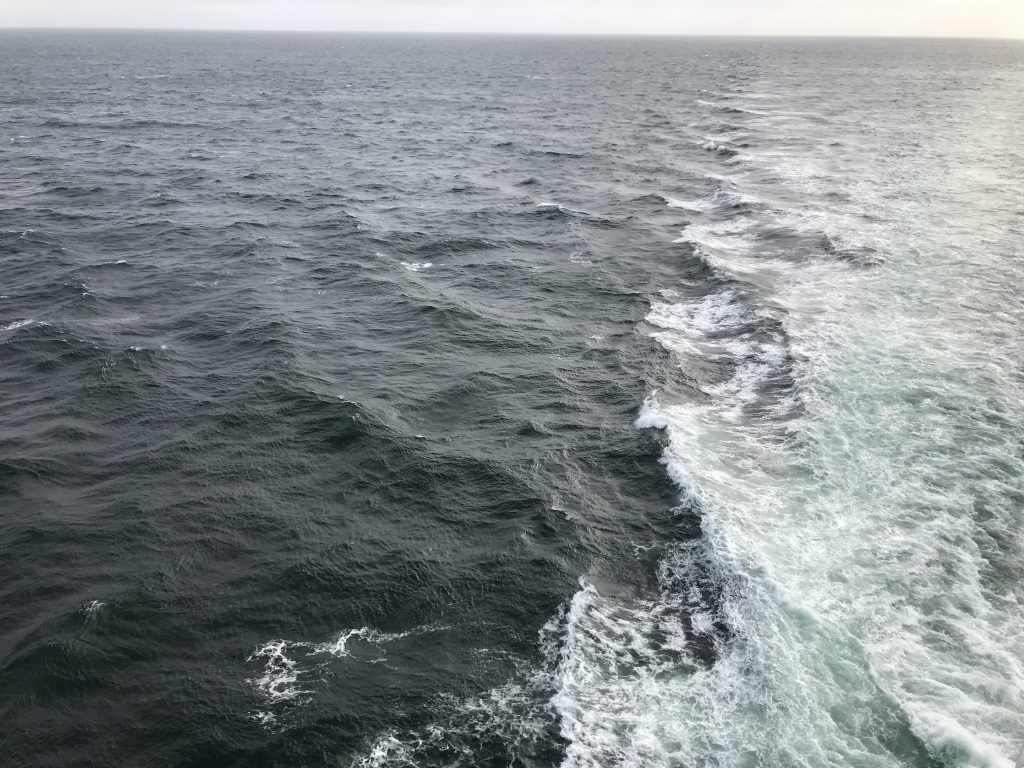 And fun bonus in the sea full of white caps: This really cool pirate ship (or whatever it is supposed to be). Looked a bit like the Black Pearl in this weather…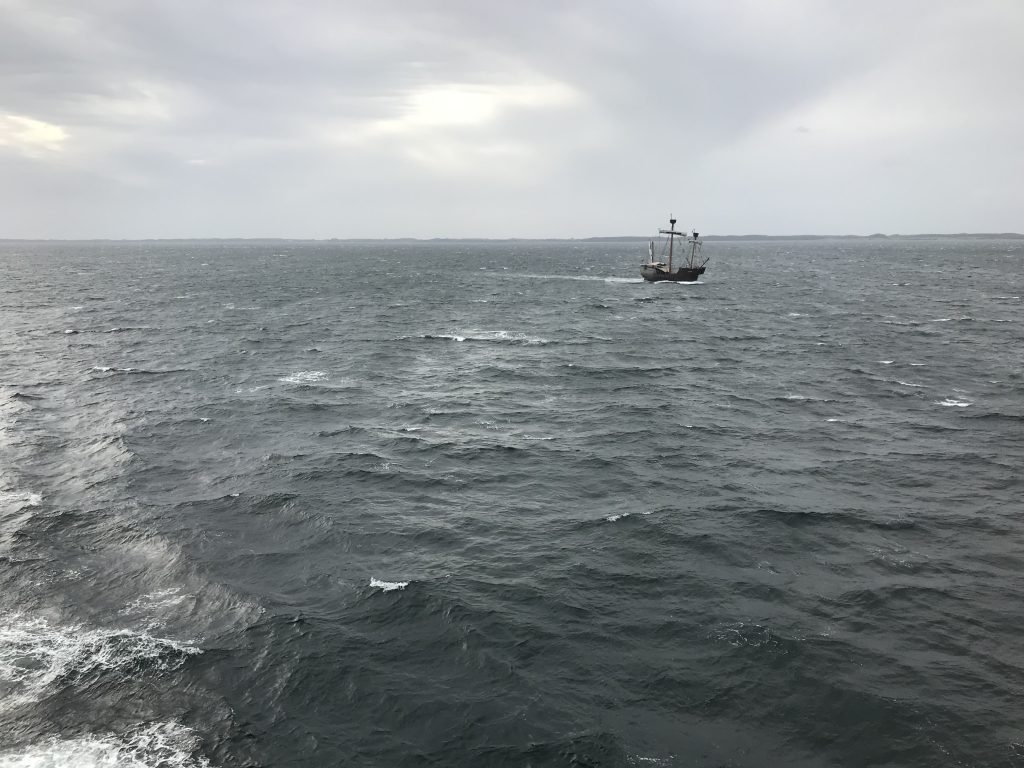 Unfortunately we were so much faster that it didn't stand a chance. Also: Look at how the wind is blowing our wake over!