When I go wave watching back home in Kiel, I tend to be drawn to other places than this particular one, but sometimes you find gold in the places you least expect it. And then, what is usually a really nice and easy to explain kind of wave — shallow water waves — acts up and becomes difficult. You win some, you lose some…
In these pictures, we see these very weirdly-shaped waves in very shallow water. When the water is shallow enough, waves don't even have a "proper wave shape" any more, they look more like pool noodles that are being pushed towards the beach, but in a very inefficient, sideways manner.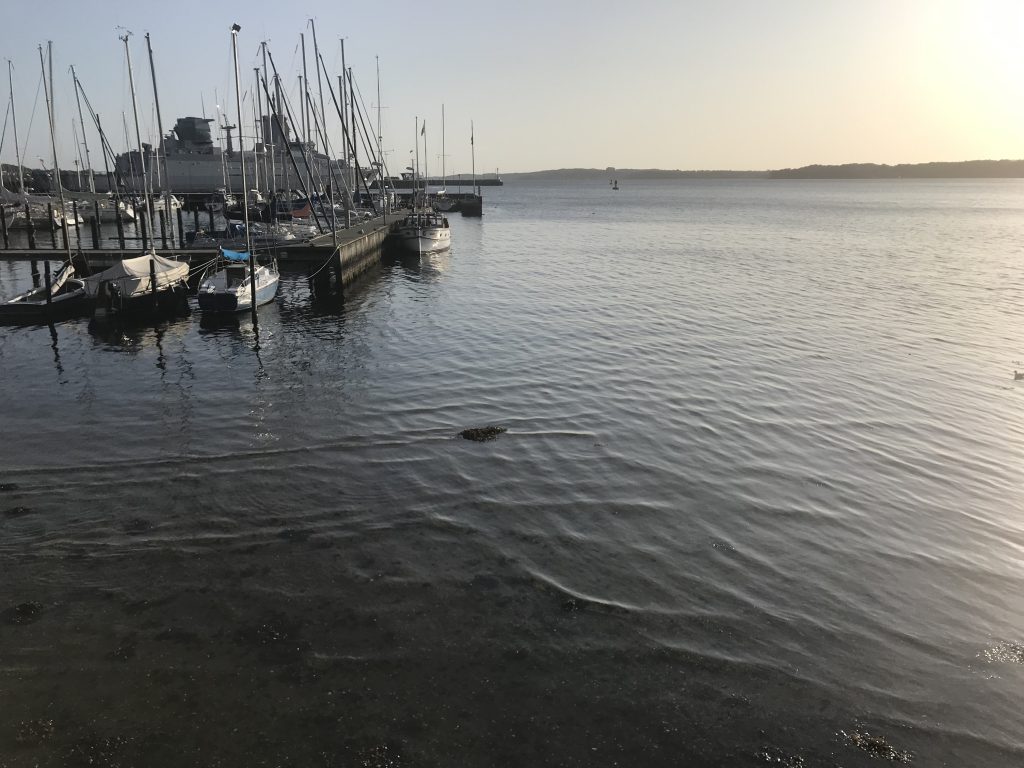 When the water is shallow enough, the waves also change their behaviour in that usually we can just add two incoming wave fields and get a good idea of what the resulting wave field will look like, but in very shallow water, things become very nonlinear and messy.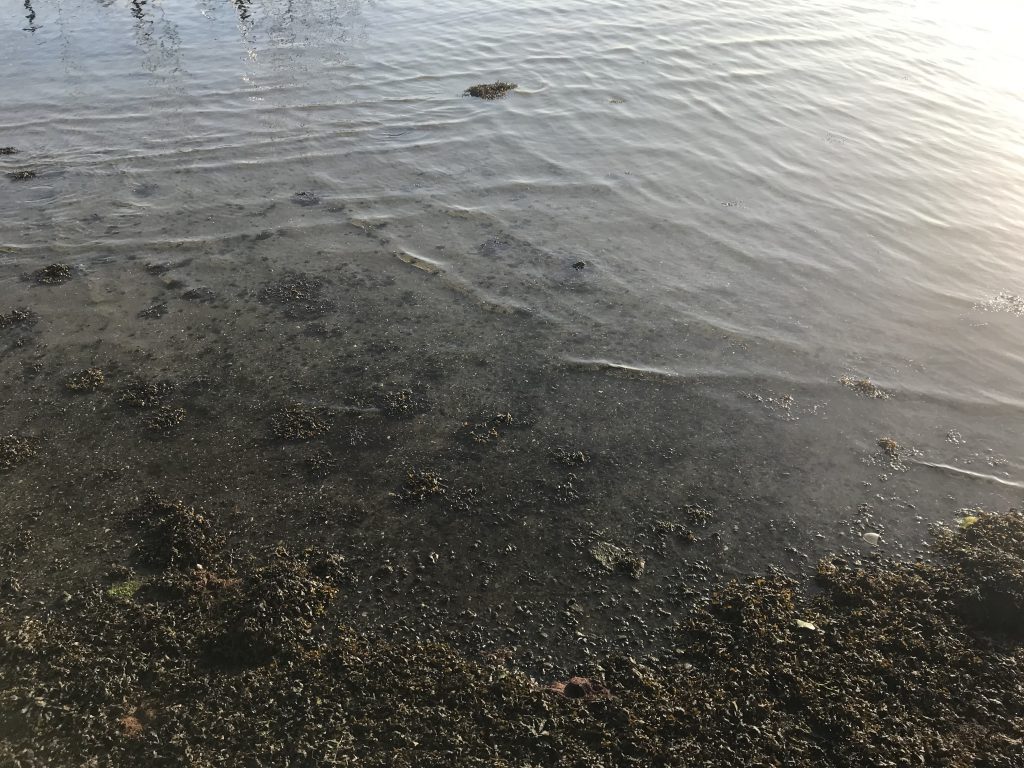 Do you see how wave crests seem to start clinging together, resulting in weird X and Y shapes?
Usually we can easily calculate the velocity of shallow water waves just from the water depth, but here in this picture, all kinds of weird and wonderful things are happening and I don't actually have a clue what's going on.
A little bit further along, some other surprising wave watching: A wake is running onto the shallow beach.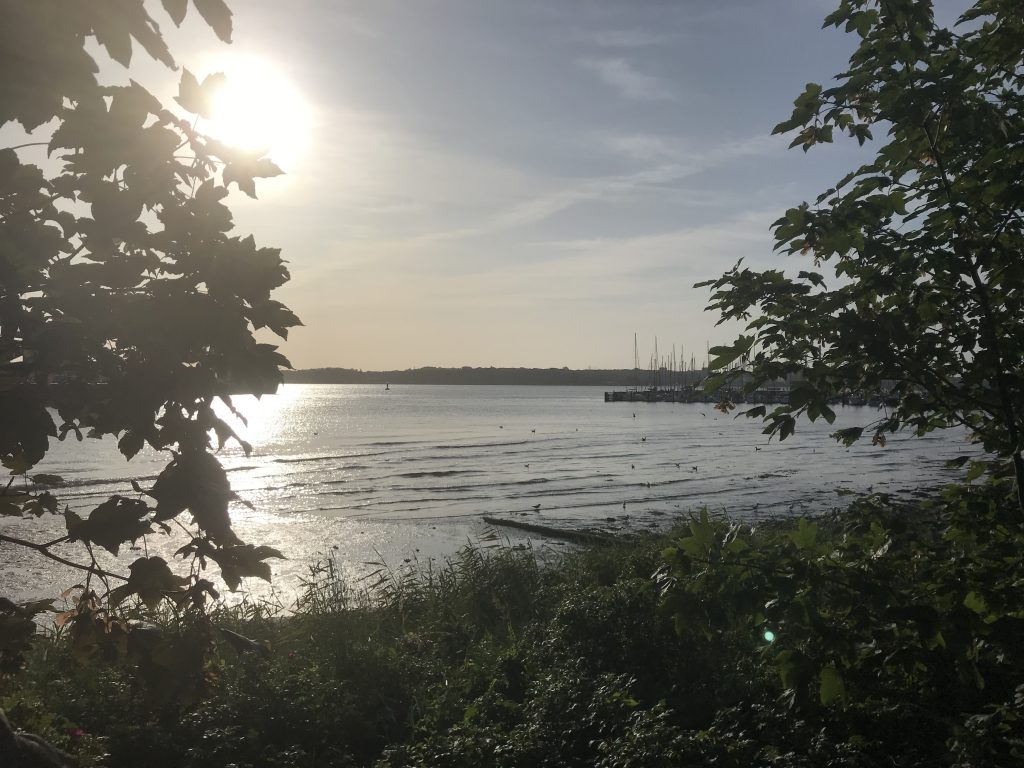 What i find really interesting here is the one long, straight wave crest that runs all the way across the picture, and then how different the waves look on either side of the draining pipe (actually, I don't know what's going into Kiel fjord there, although now I am curious…).
On the left side of the picture, the wave crest hits the shore and that's the end of waves on that side. On the right side, though, wave crests continue on in shallow water for quite some time before they end up on the shore, and here we see how they get bent by the changing water depth (Remember? Phase velocity of shallow water waves should only depend on water depth, so the deeper the water, the faster the wave). The wave crests get slowed down a lot faster on towards the shallow water on the left than towards the deeper water on the right, thus the right side starts overtaking the left, bending the whole wave crest around.