Some throwback Friday evening wave watching (at the locks at Kiel Holtenau with my friend Sara for a nice and relaxing end of the week) to start the new week. The best!
First: The pilot boat going towards the locks. Unusually visible wake — they are going fast today! Plus an interesting sheltering of waves: The wind is coming towards us so outside of those floating pontoons are a lot larger than the ones on this side that haven't had enough fetch to build up.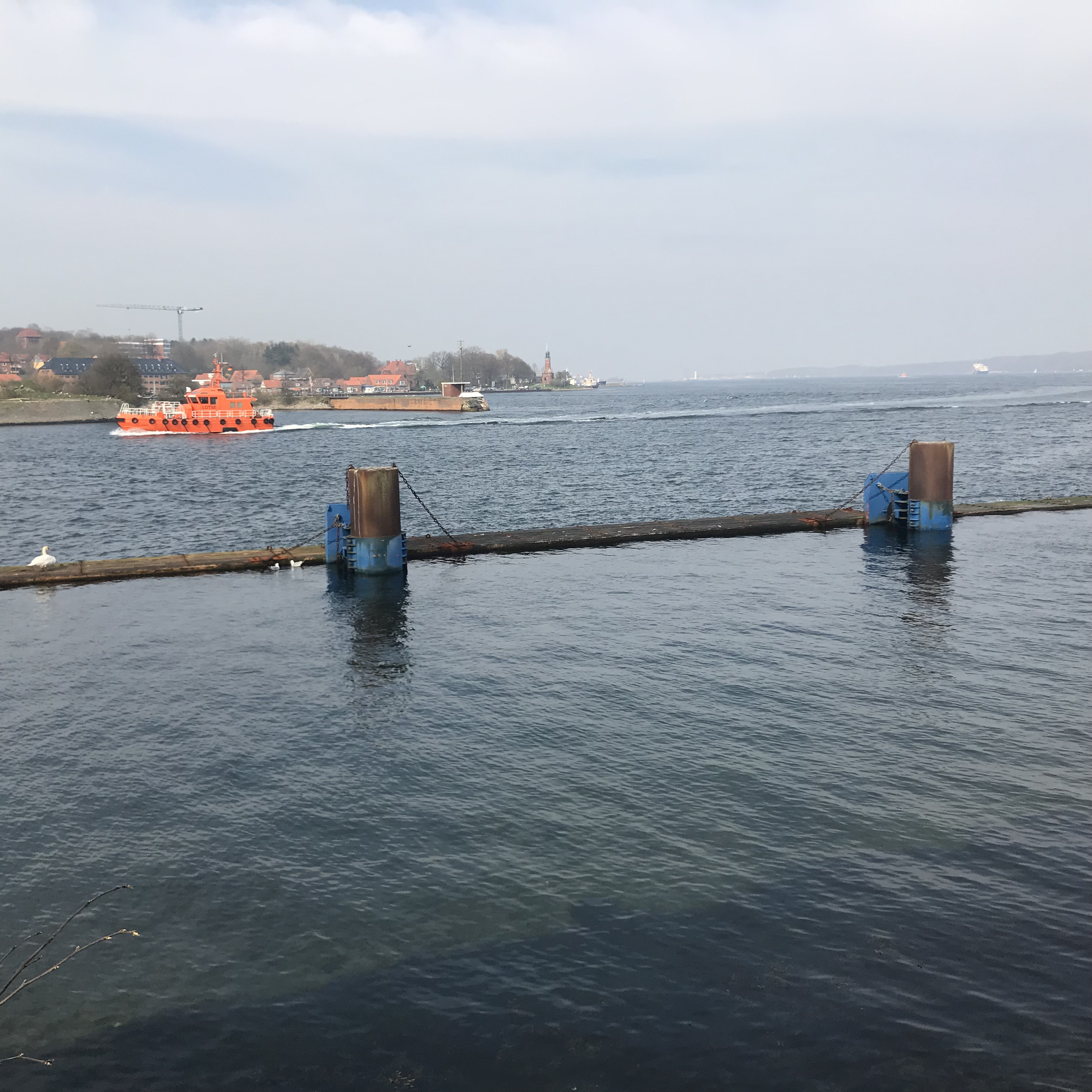 Below we see the same wake: But do you see how it's just ending on the left? That's because the pilot boat went in behind the jetty on the far side of the fjord, and it's only these bits of the wake that were able to propagate outside before the boat went in and the waves don't make it out of the small channel created by the jetty.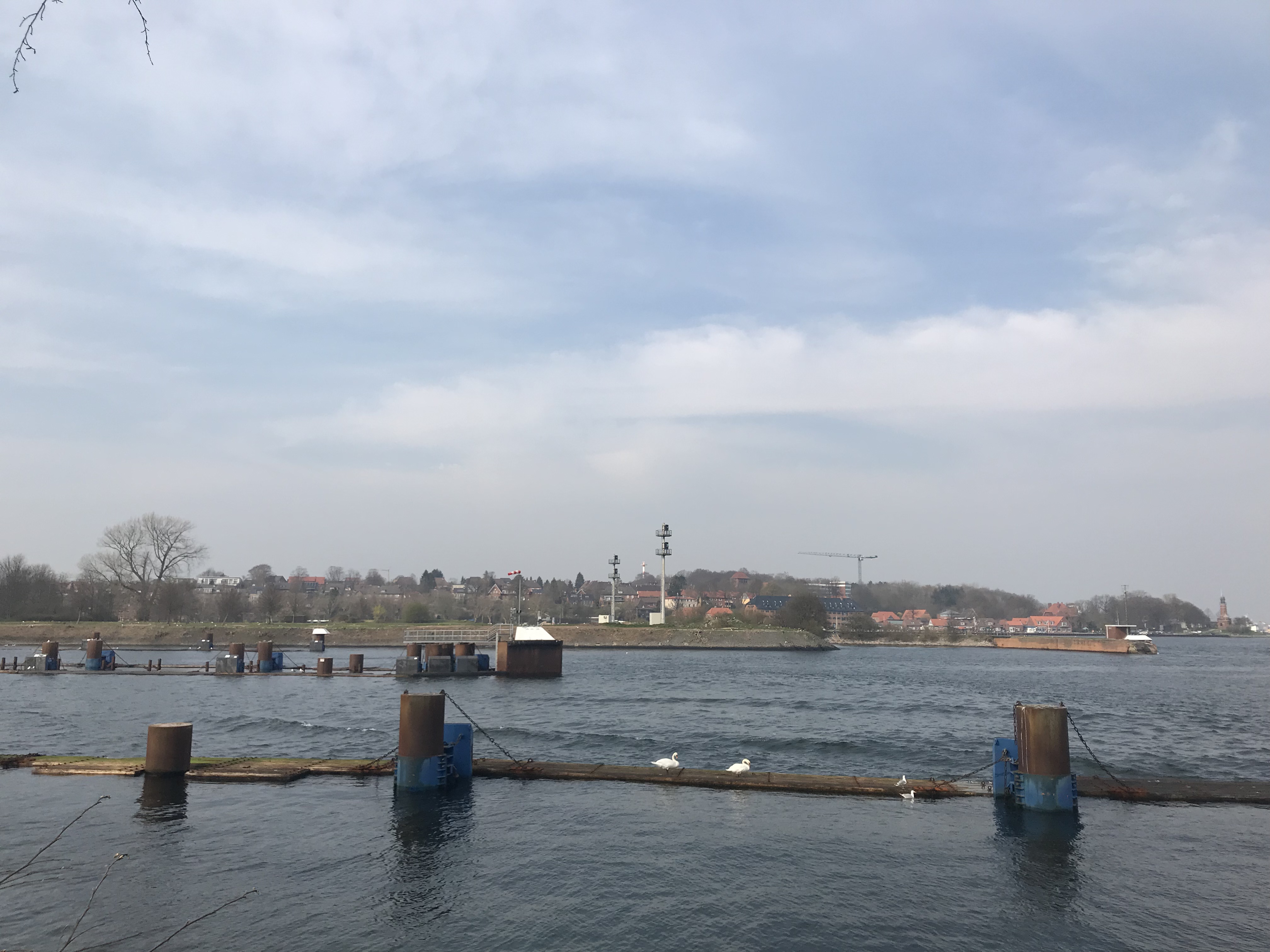 And below the pilot boat going out again in a curve: Love how you see the turbulent wake as well as the deformed V-shaped feathery wake. When you look from the pilot boat down on the picture, do you see the individual "feathers" of the V? Love this perspective on wakes!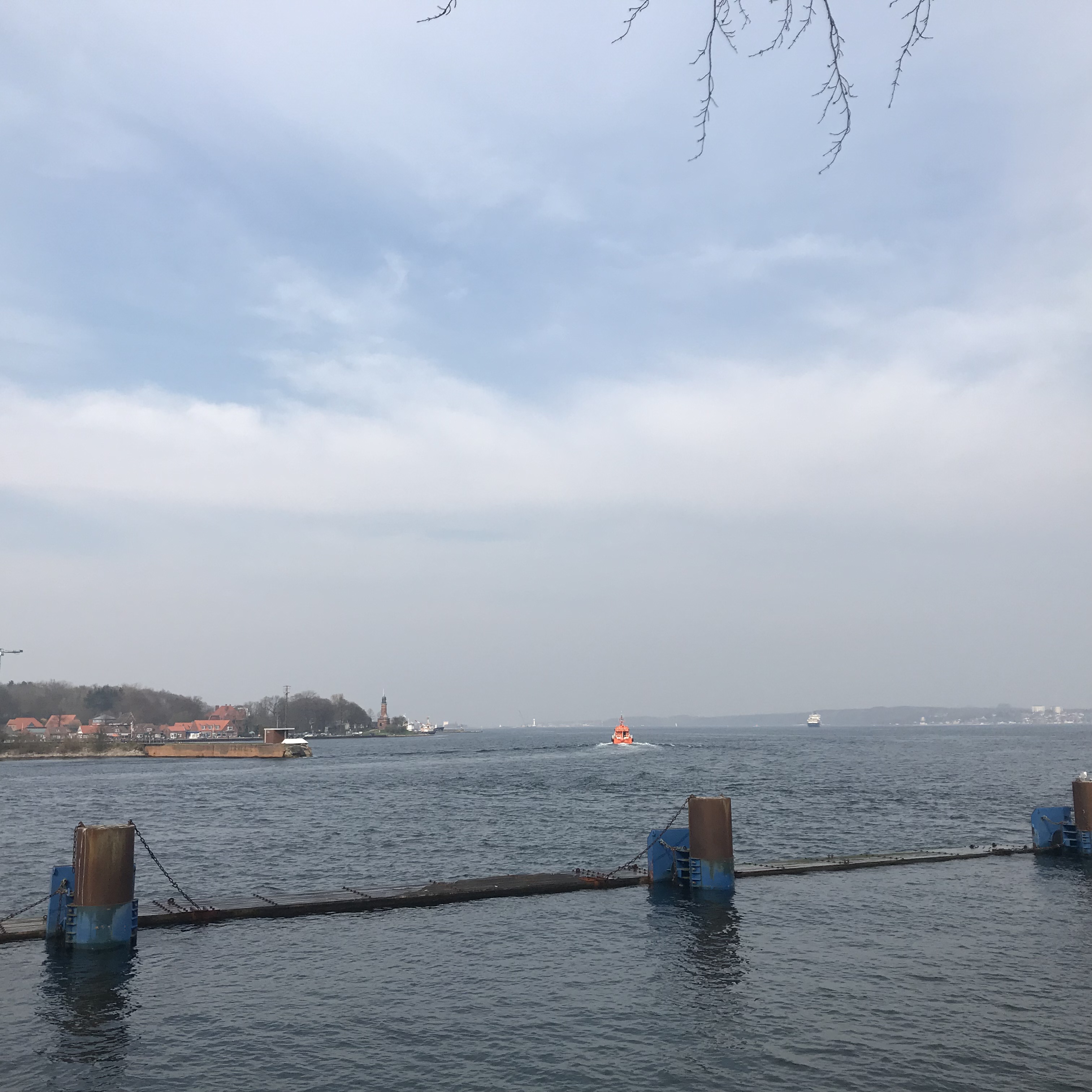 And this is what you will see of me when you meet me for a coffee anywhere near water. Sorry Sara, but thanks for the picture! :-)