This one has been a long time in the making. Last year, I wrote and illustrated a book for my goddaughter as a Christmas present. I didn't manage to finish it early enough to go through the publisher I had used for my first book and have it ready for Christmas, so I printed and bound it myself and pretty much forgot about it. Until now — last night I sent it to the publisher and I should receive the proofs in a couple of days! Super exciting!
Luckily, my goddaughter is as much into water as I am, so we have always had a lot of fun playing in puddles.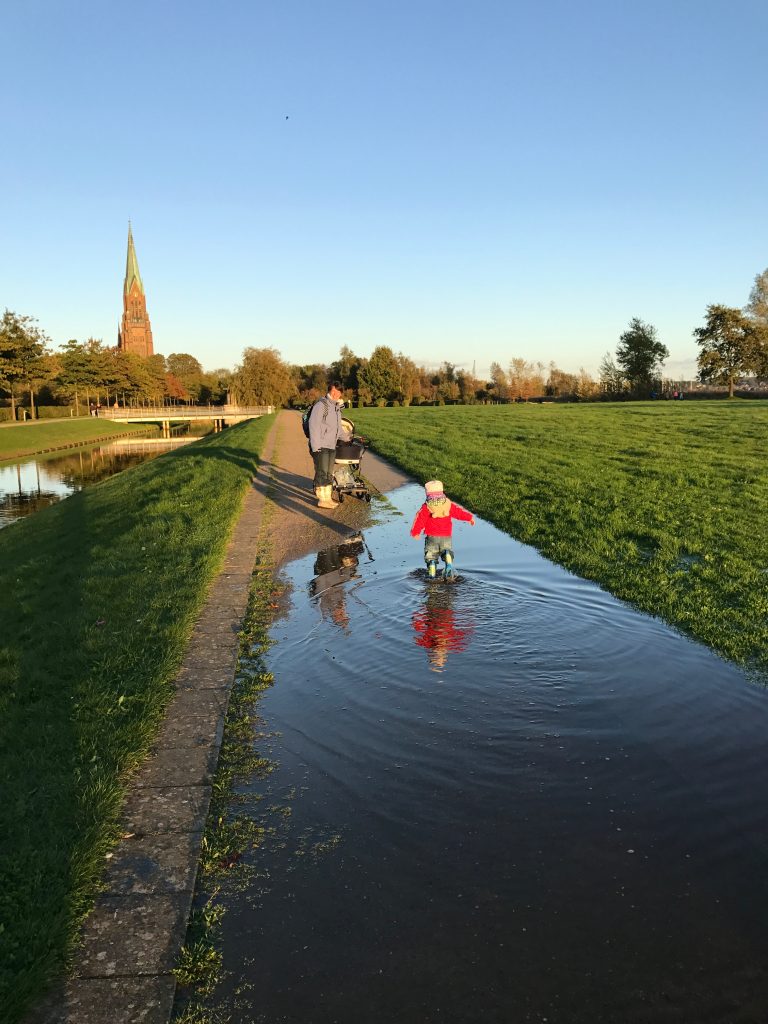 One day, we had so much fun that Line ended up completely wet. These pictures are from that day… And they served as inspiration for my new book!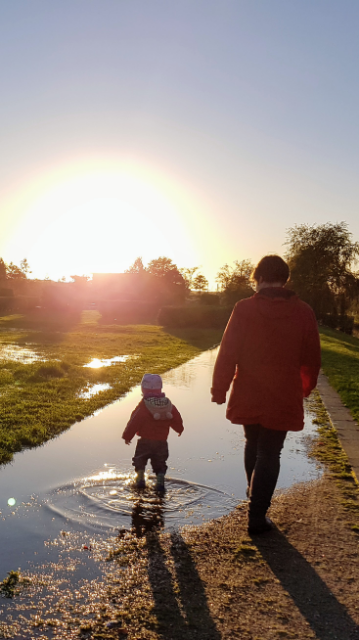 Here is a peek into the making of the book. I had known for a while that I wanted to do a children's picture book on waves.
The story line is pretty straightforward: Line and her aunt (me!) are going for a walk and discover different kinds of wave phenomena. Basically, I came up with a small story around everything you find as photos in my first book, except this time I painted it (and included Line and myself in most of the pictures).
This is what my story board looks like: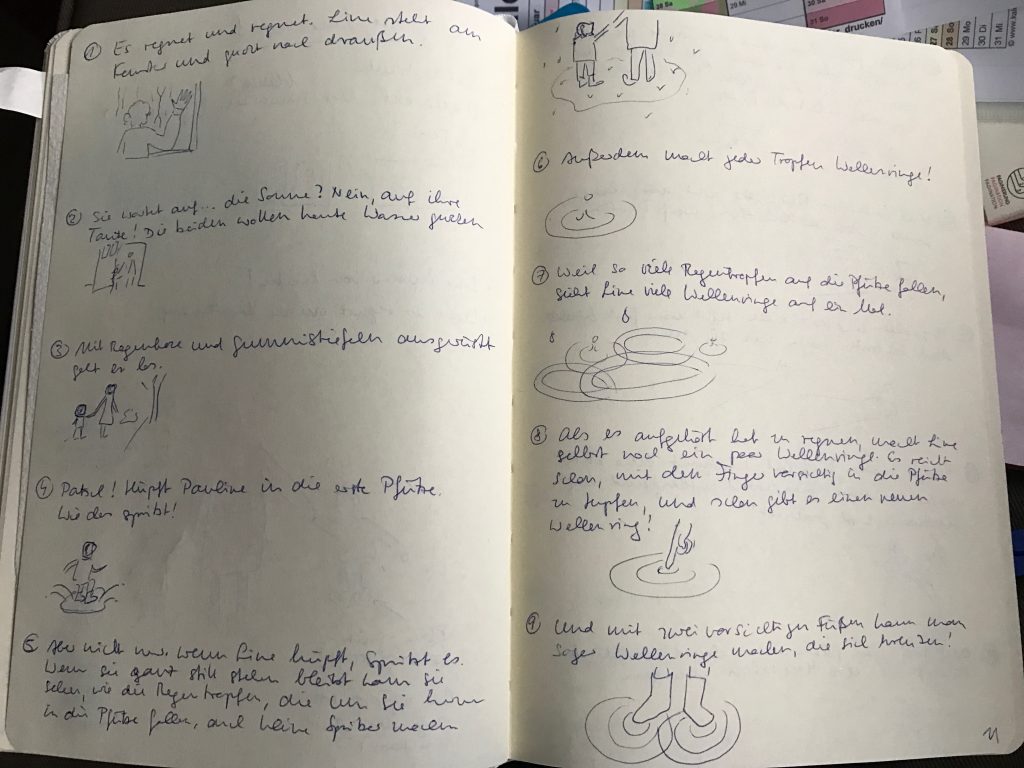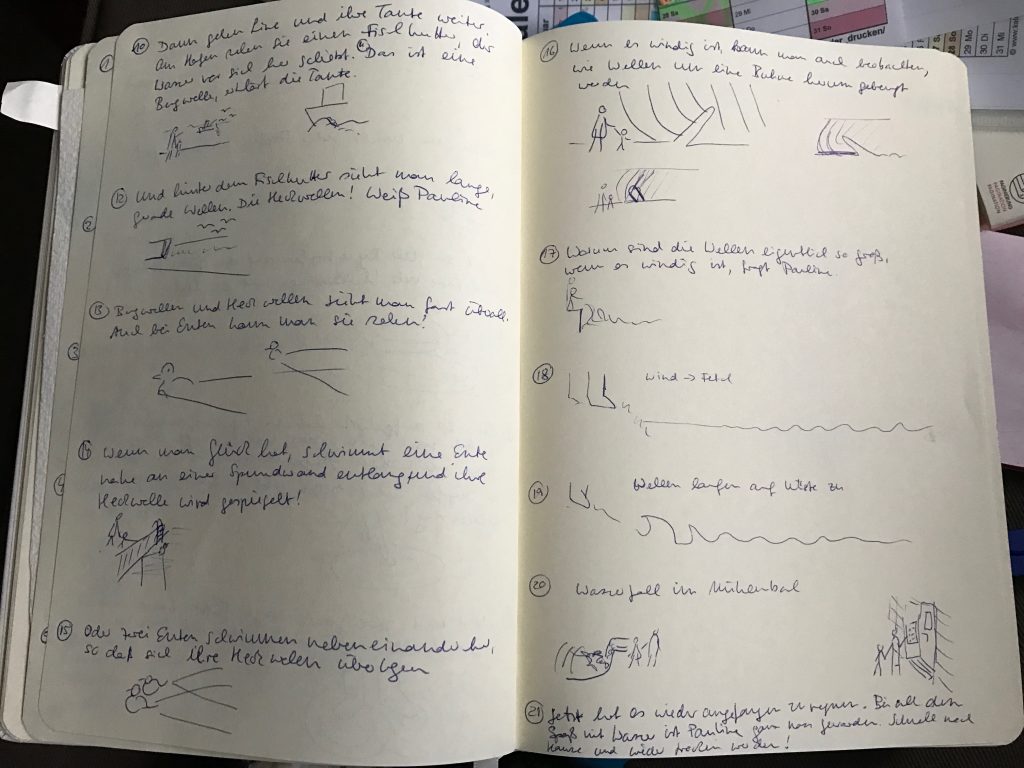 Curious where we are going from there? I'll be back with a post on my next steps in a couple of days!