The best ship-watching of the year happens during Kiel Week (even if I do a fair bit of ship-watching year round ;-))
But this year, I was absolutely fascinated with wake-watching. Look at the sailing ship below and its beautiful wake!
You very clearly see the streak directly behind the boat, caused by turbulence where the hull pushed through the water. And then there is the actual wake, fanning out from the ship.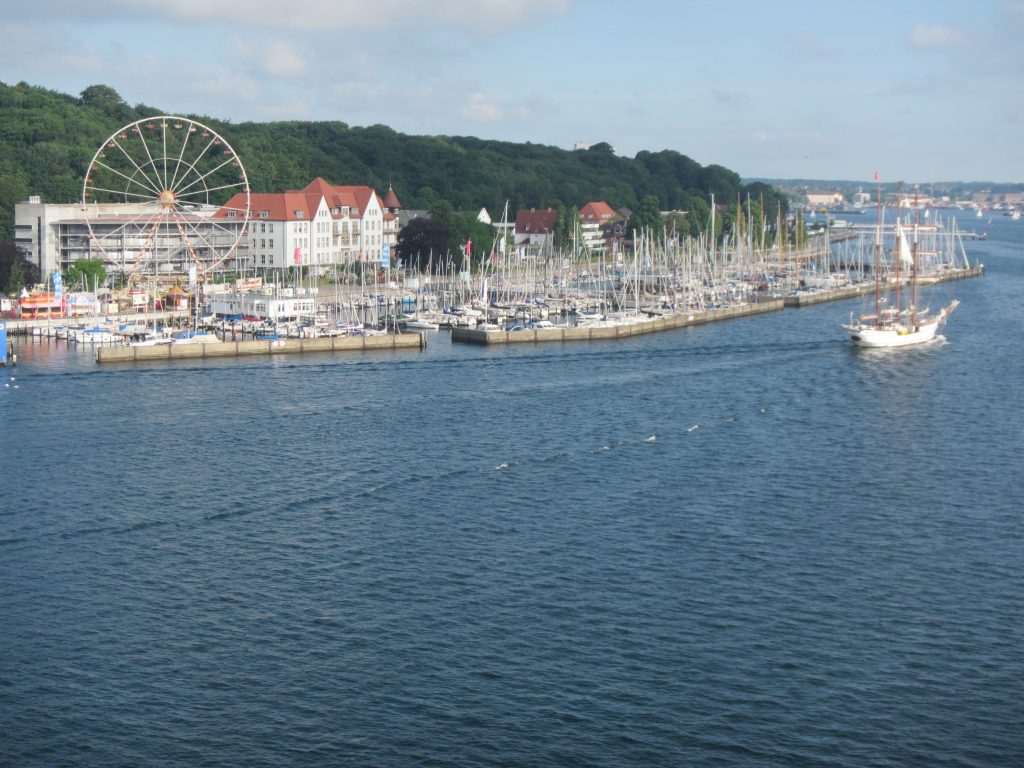 And then that wake gets reflected on a sea wall as the ship is sailing past!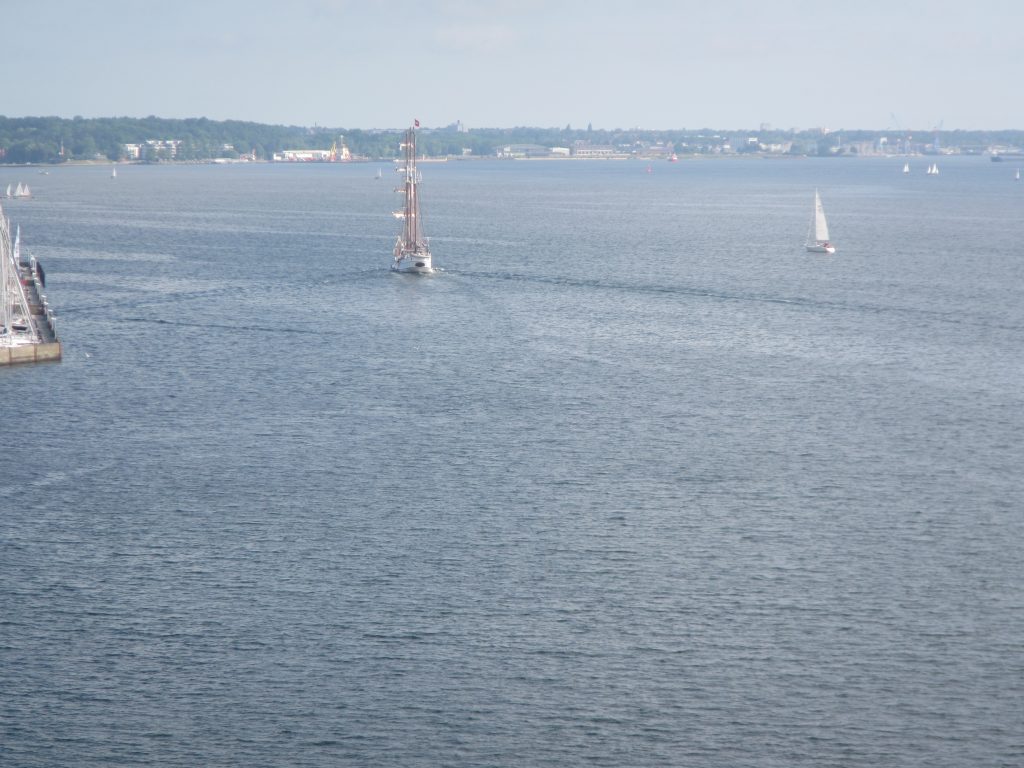 Watching things like this makes me happy :-)