The Journal of Geoscience Education (JGE) is soliciting manuscripts for a themed issue on Teaching STEM Principles through Oceanography Content. 
And I am one of the guest associate editors!
Check out the call for papers below and consider submitting to this special edition. It is going to be exciting! :-)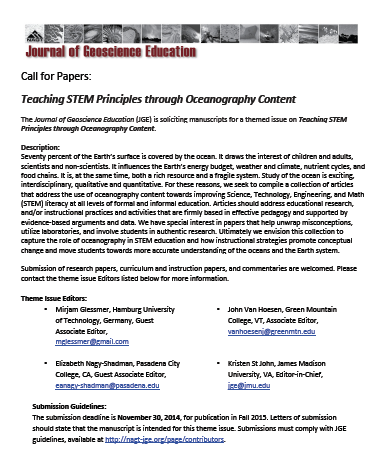 If you have any questions about this special edition, please don't hesitate to get in touch!