Why student cruises always end up being on the most beautiful days of the year, or: why student cruises are an important part of the education.
Remember the picture I showed in the last post, that was worthy of being on an Advent calendar or postcard? The one below?
That was taken on this year's GEOF130 student cruise.
And remember the ice-on-Hardangerfjorden picture I shared a while back? This one?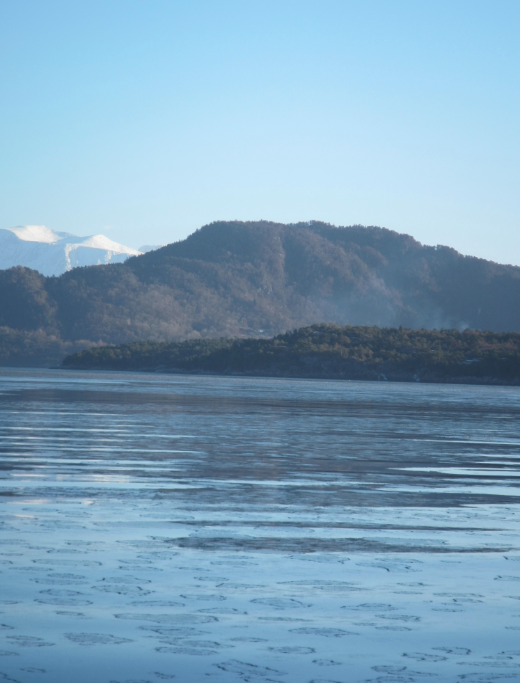 Oh, taken on this year's GEOF332 student cruise.
And the student cruise before, GEOF130 in 2012, looked like this: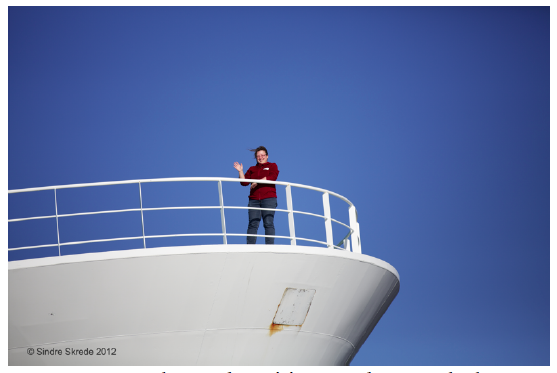 See a pattern here?
So how come we always end up being out on the perfect day? Well, firstly, clearly I am that good. Or that lucky. But then, the perfect day only becomes the perfect day when you give it the chance.
What I mean is that on student cruises, it is easy for a day to become perfect. Because it is exciting to be on a research ship for the first time, to figure out how to measure oceanographic data, to develop a feeling for how much the ship is actually supposed to be rolling before you have any reason to become concerned, to see how your oceanography classes apply to the real world, to put on an orange one-fits-all survival suit, to gauge how you can influence the quality of the data by paying attention (or not), to get a break from your everyday life, to eat all the awesome food all the time, to visit the captain on the bridge, to see the familiar city from the water, to see a whole new world opening up to you, to experience what it could be like to be an oceanographer.
Especially in the "introduction to oceanography" lecture GEOF130, the student cruise is so much more than just knowledge transfer – it is an incredibly important part of building a professional identity that helps students to find motivation to sit through boring lectures and to fight through difficult exams because in the end they will then get to do this again: to go an another cruise and have more perfect days at sea.