A 1.5 hour walk around a lake — and 242 photos of said lake — later I can tell you one thing: You definitely don't need to live close to the coast in order to observe wave phenomena!
The idea to go on a "wave hunt expedition" is actually not mine (although it definitely sounds like something I could have come up with!), it's Robinson's idea. Robinson had students go on wave hunt expeditions as part of their examination, and present their results in a poster. I was so impressed with that, that I had to do it myself. Obviously. So the second best thing about work travel (right after the best thing, again, obviously!) is that I find myself in a strange place with time on my hand to wander around and explore. Not that Münster might not have been a nice city to explore, but the lake…
Anyway. I only want to show you 53 out of the 242 pictures. I was going to annotate all of them so you actually see what I mean. And I started annotating. But since I am giving a workshop tomorrow (which is all prepared and ready, but I do need my beauty sleep!) I only drew the key features in the pictures, and you will have to come up with the correct keywords all by yourself (have your pick: refraction! diffraction! fetch! interference! :-)) So click through the gallery below and see first the original photo and then one that I drew in. Do you spot the same stuff that I saw, or what else do you see? Let me know!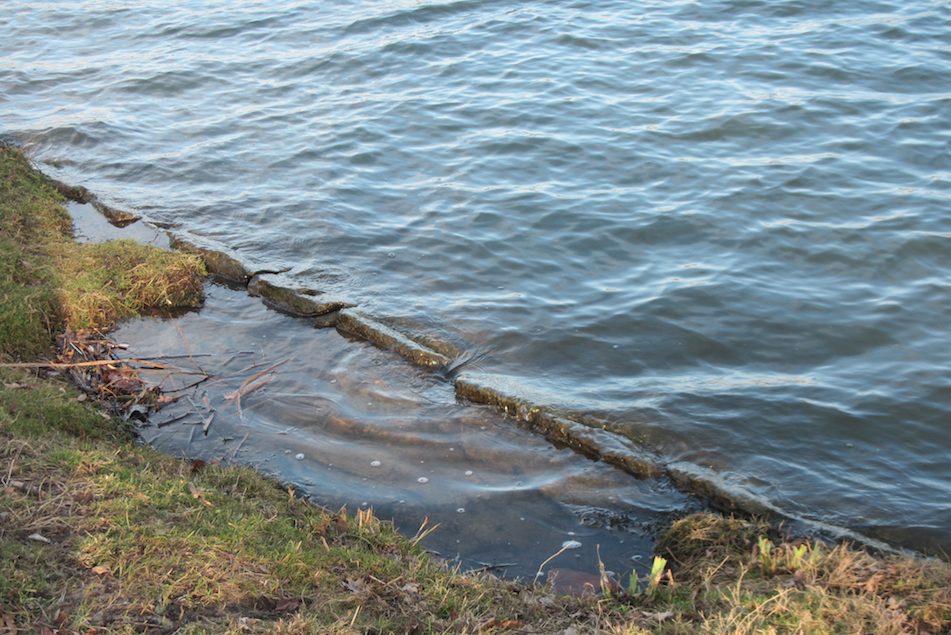 [Best_Wordpress_Gallery id="2″ gal_title="Münster Aasee"]
If you think it would be useful to see all those pictures with proper annotations and descriptions at some point please let me know. I might still be excited enough to actually do it, who knows…
P.S.: I actually really enjoy work travel for the work parts, too. For example, I went to a great workshop in Dortmund earlier this year to learn about a quality framework for quantitative research, and that workshop was amazing. And a week ago, I went to Stuttgart for a meeting with all the fellows of the Stifterverband für die Deutsche Wissenschaft, which was also great. And now I am giving this workshop in Münster, that I am actually really excited about because I managed to condense pretty much all I know about "active learning in large groups" into a 2.5 hour workshop. Just so you don't get the wrong idea about my priorities. Obviously water comes first, but then work is a very close second ;-)