Did you notice that most tourist ships on the Spree in Berlin don't actually have nice bow waves? Luckily I found one that does! (see above)
Because what then happens is that a nice wake develops, too. Below you see the turbulent wake right behind the ship, and the feathery V-shaped wake (with the ship at its tip) spreading out.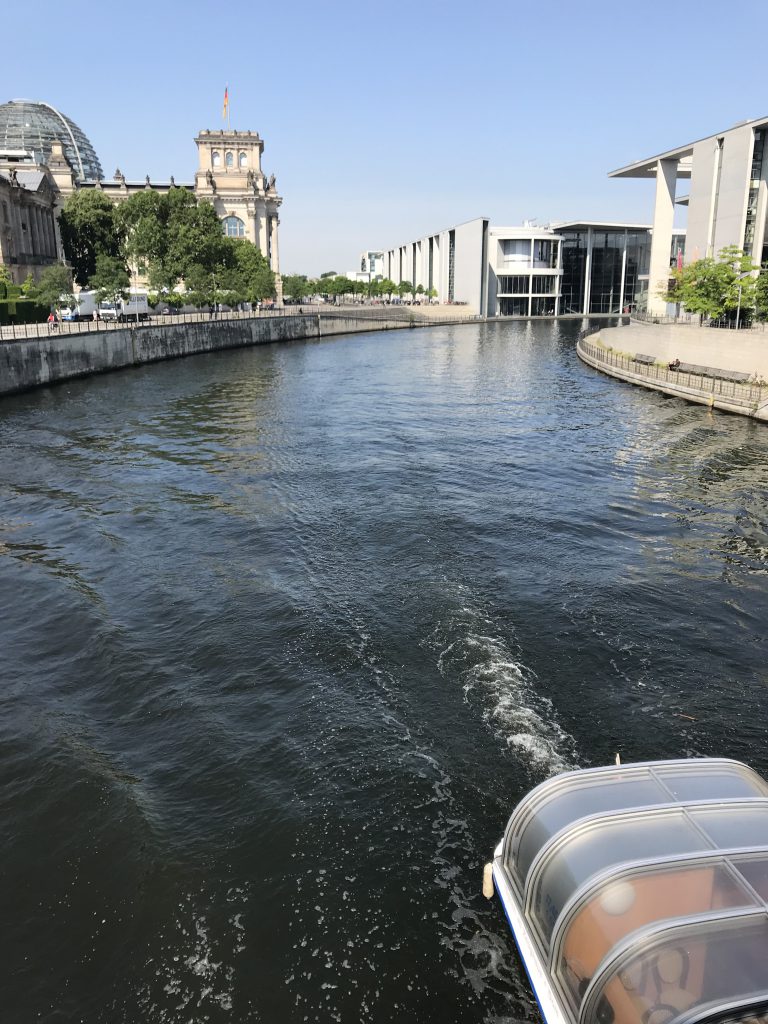 And what's really cool is how that V-shaped wake gets reflected from the sides of the Spree, coming back towards the middle. Can you see the two wave fields?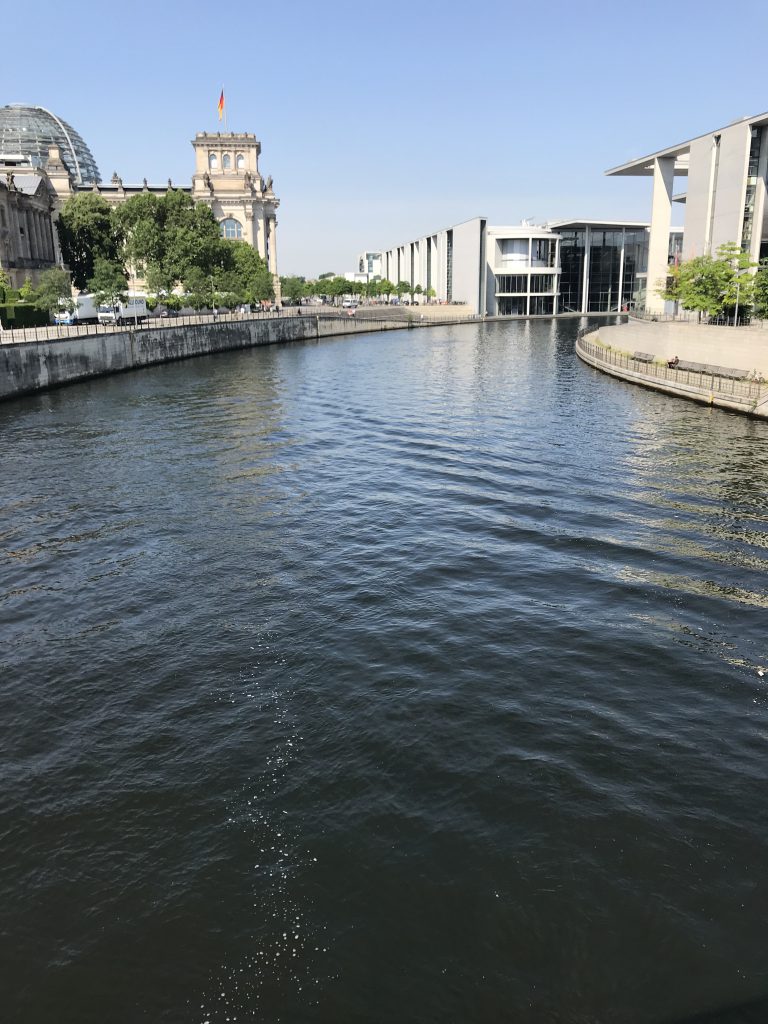 And once they meet in the middle, you get a really cool checkerboard-like interference pattern!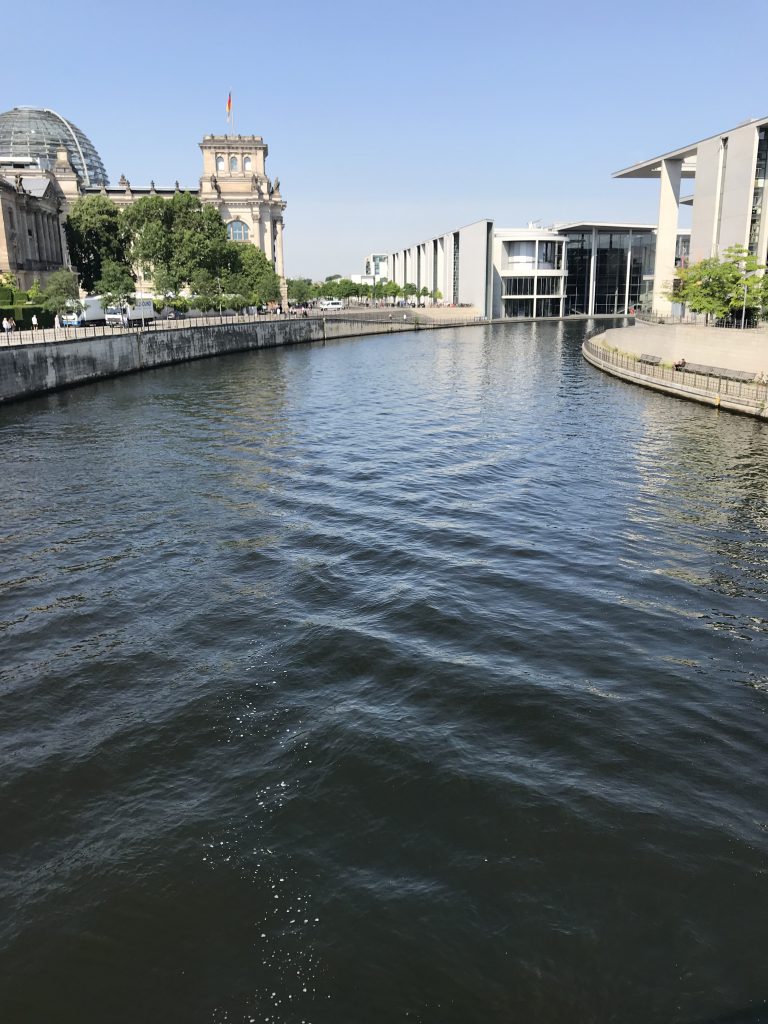 And yes, that's the German Parliament in the background…
Below, you see the wake of a coot (apparently, according to my dictionary. I will call it duck for now…).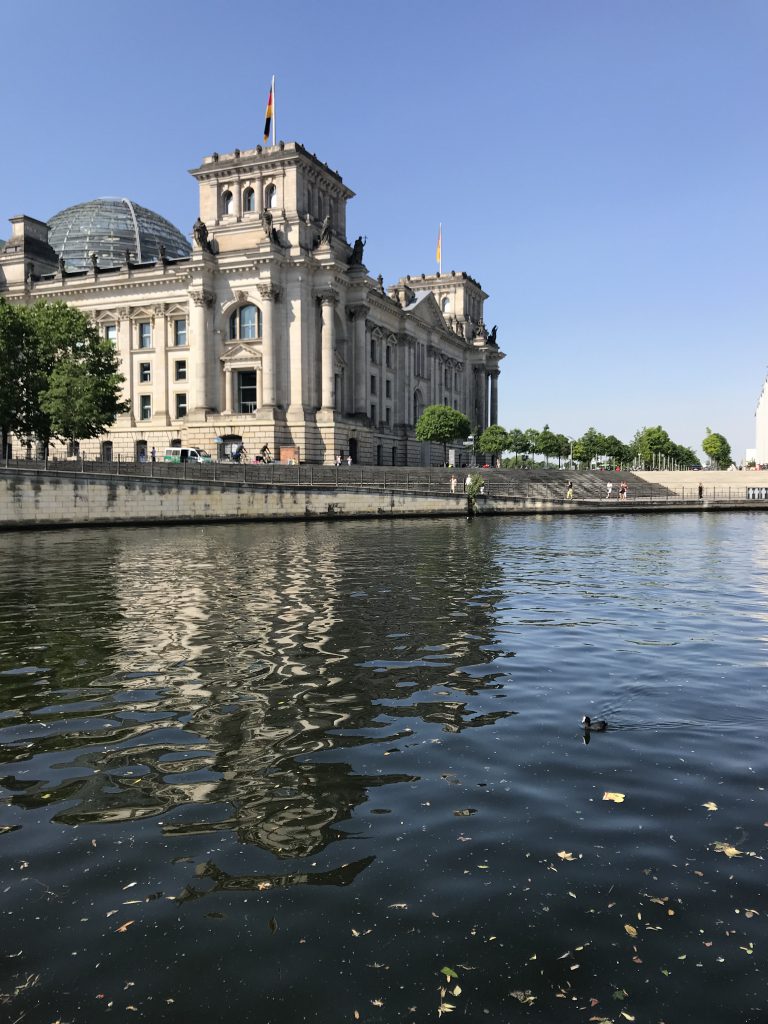 And now the duck's wake and a ship's bow wave!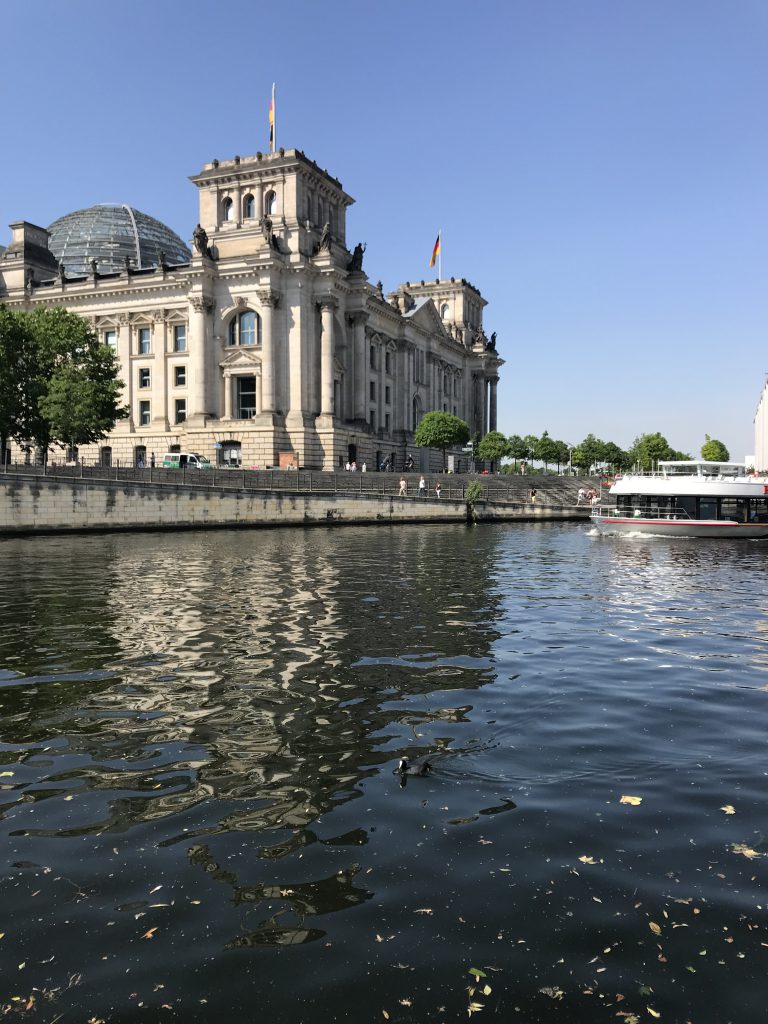 Do you make everything you see about your favourite topic, too? Then check out this month's #scicommchall!