I love the little meandering river in the picture above!
We are now approaching the west coast of Norway and all prejudices when it comes to weather over there are being confirmed. It's grey and overcast. Still, there is a lot of cool water watching to be done on this train ride!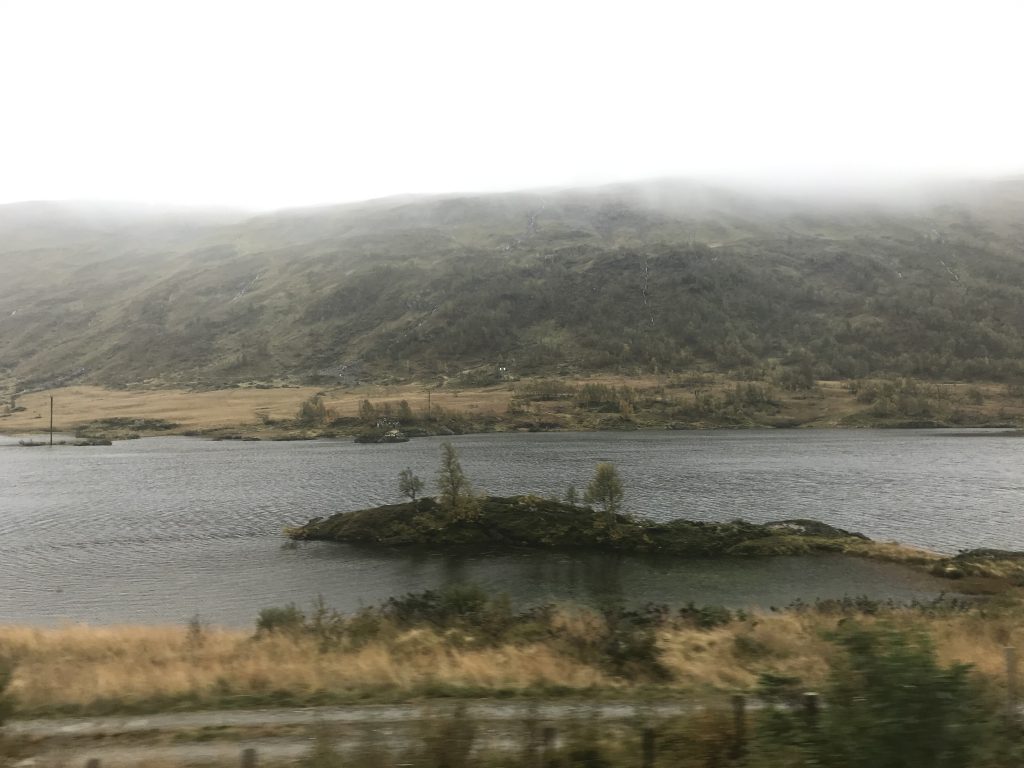 I think it was around this point of my 7 hour train ride, from which I sent a minutt for minutt live broadcast to my friend Kristin, that she pointed out that she had just noticed the common thread in the pictures I was sending: Water!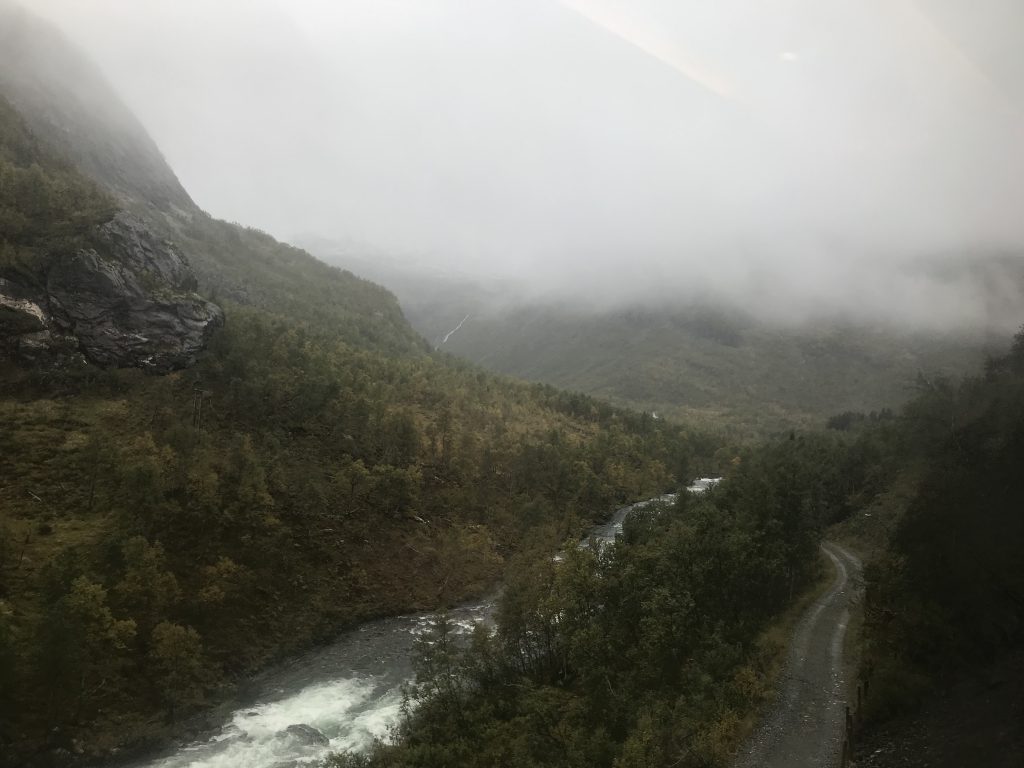 What a surprise… ;-)
Anyway, it's getting darker outside, so the quality of the pictures is rapidly decreasing, but I will still show you some rapids in the rivers.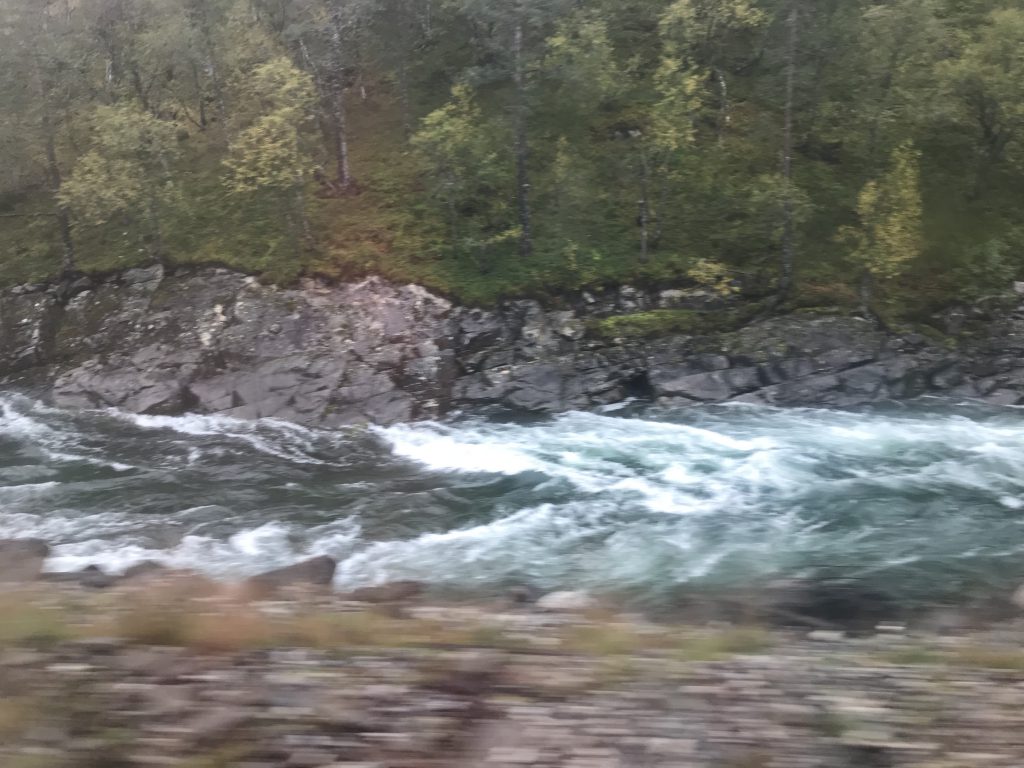 Because they just look super awesome!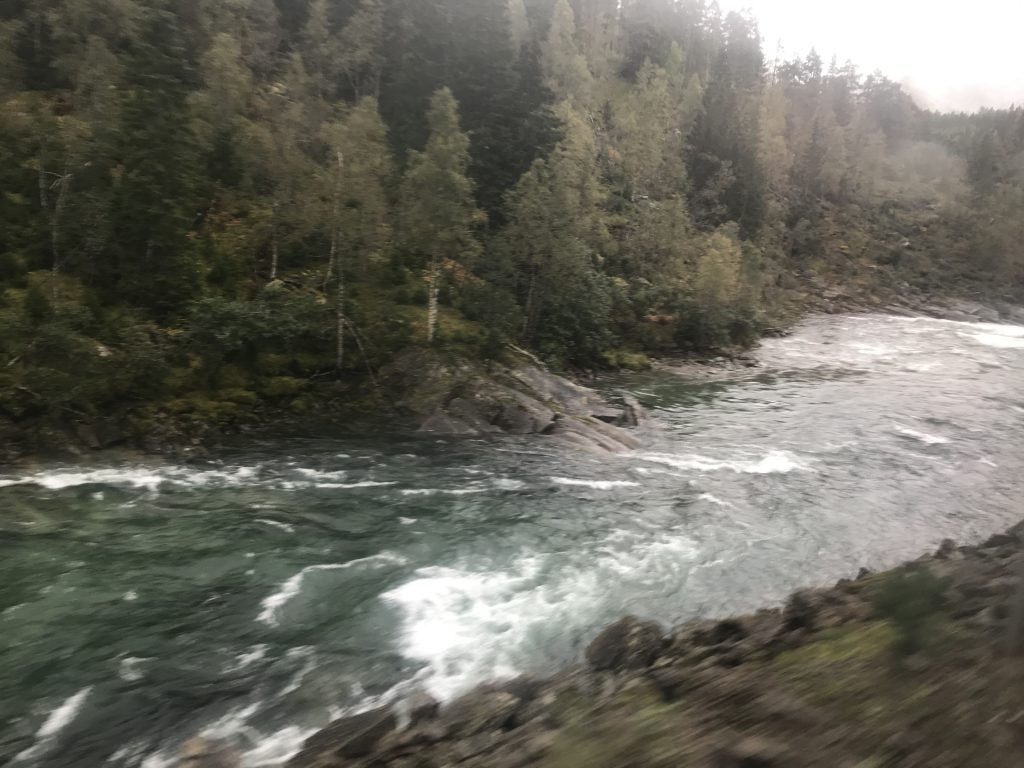 And again, waves breaking upstream because the river is flowing so fast, it's ripping their bases away from underneath them.
And some impressive gorges!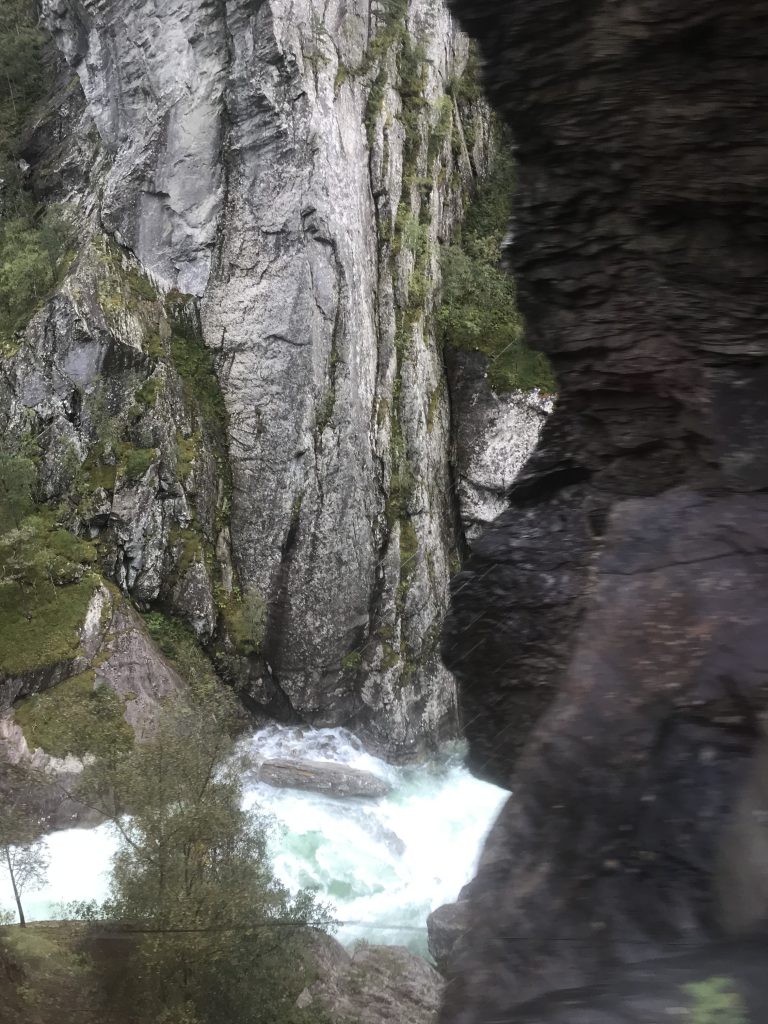 …and very low-hanging clouds.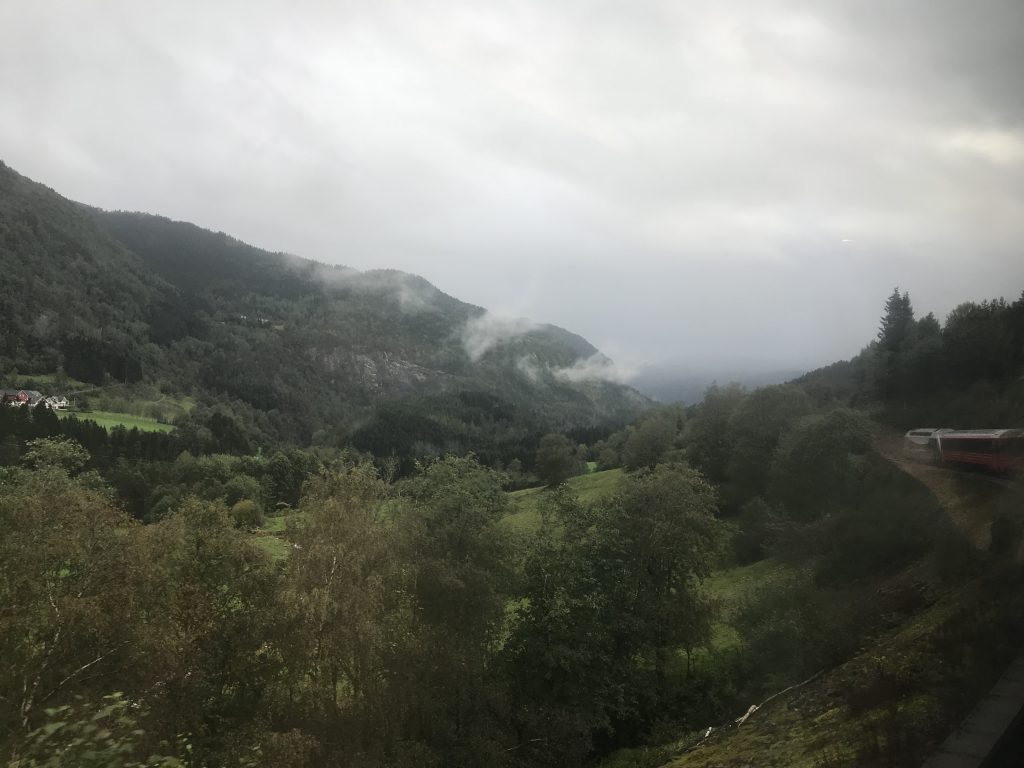 But the landscape is a lot lusher and greener again!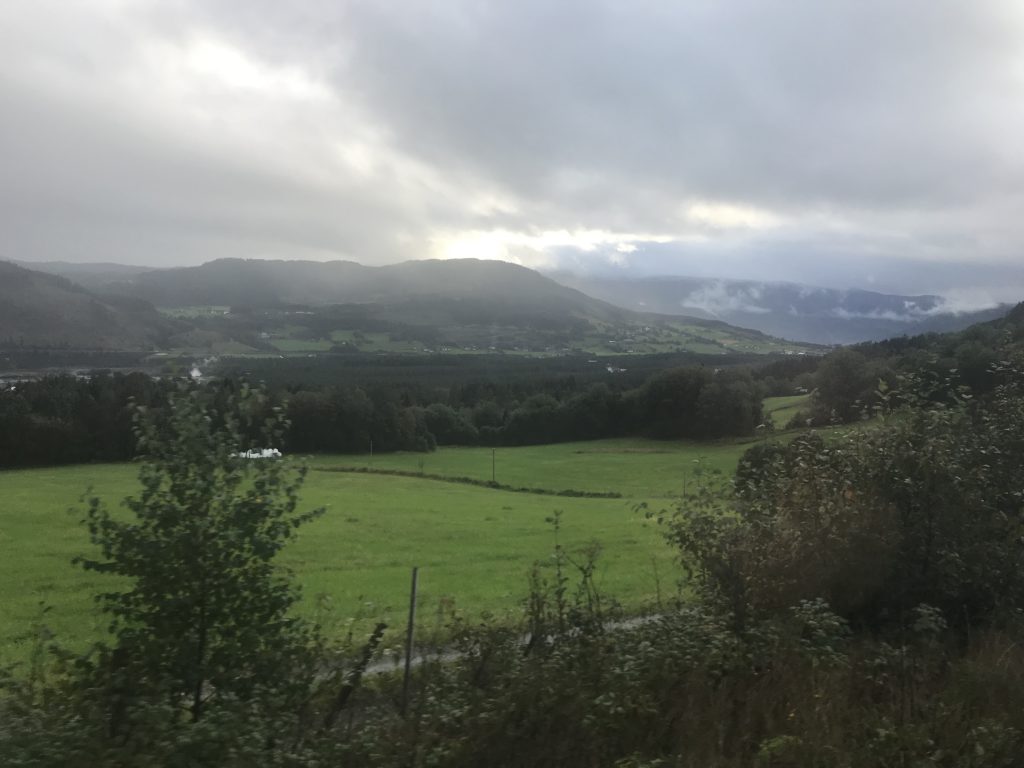 And I love water falls.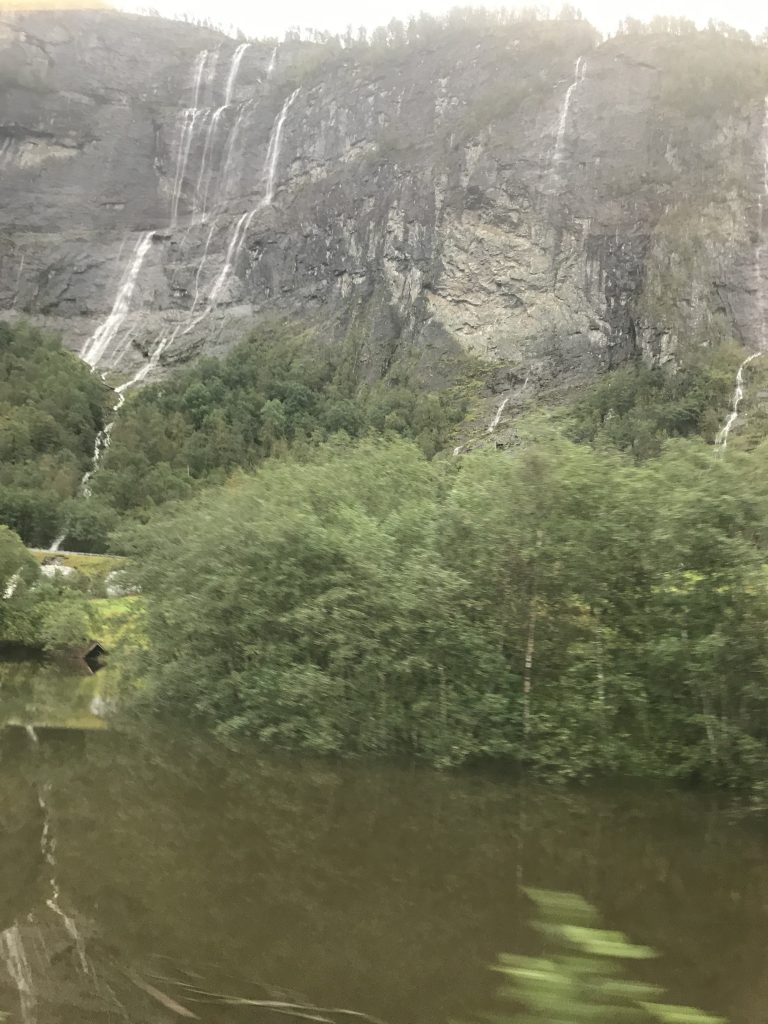 And rapids.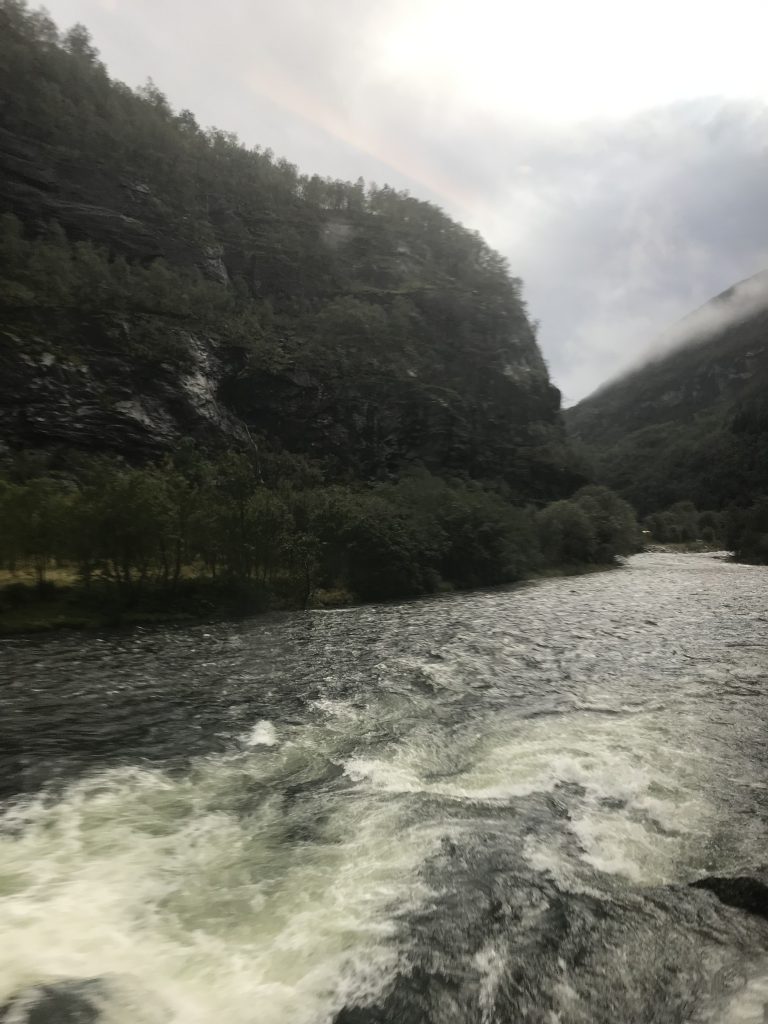 And more water falls!