Sailing out of the Kiel fjord on a large ferry changes the whole perspective on the coastline. For example below, we see the lighthouse Friedrichsort which is located at the end of a headland and which is always an interesting spot for wave watching.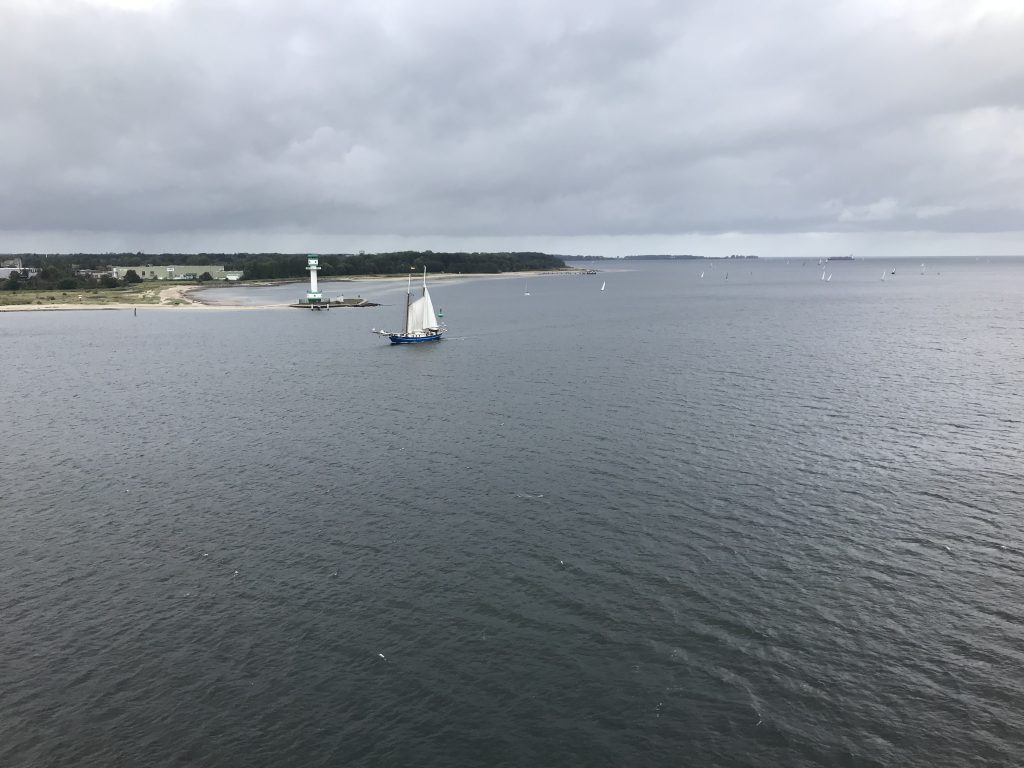 Or on the other side of Kiel fjord, Laboe is very popular with kite surfers. There are sand banks quite far out in the fjord and a very shallow area connecting the sand banks and the beach, so the water is usually calm and warm there.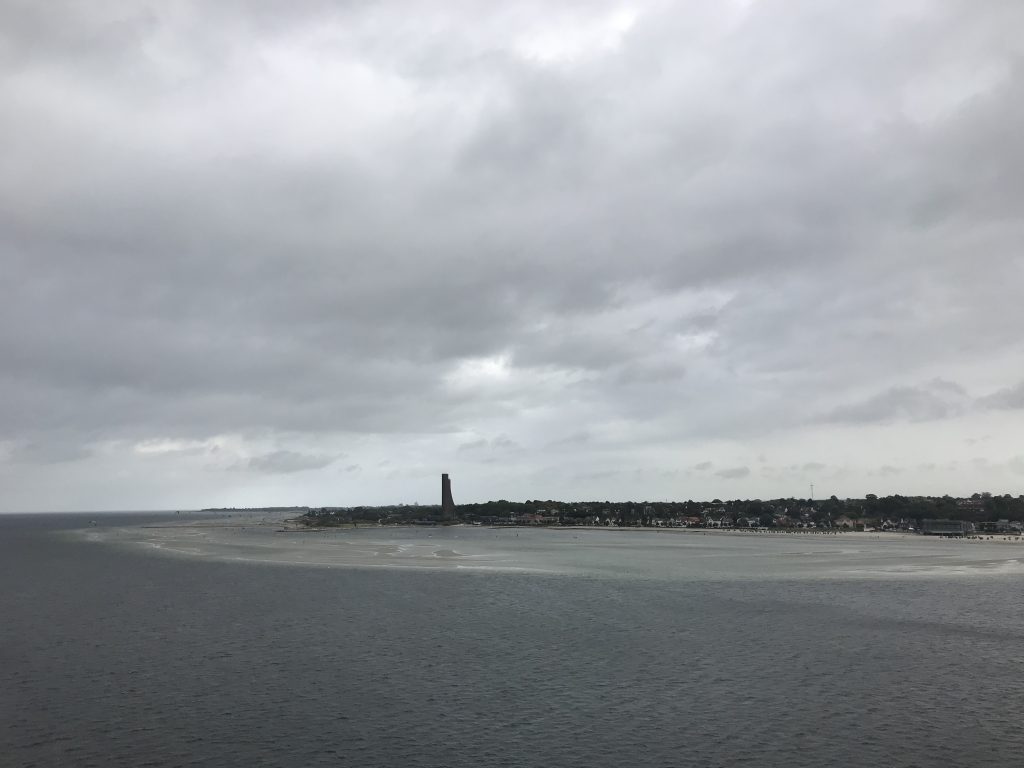 It's very interesting to see this not from sea level, but from higher up!