I hope you saw my post on the Arnside tidal bore and are well aware of the awesome tides in Morecombe Bay (if not, check it out here!), so here is a little more about them.
This is what the bay looked like at the beginning of our picknick.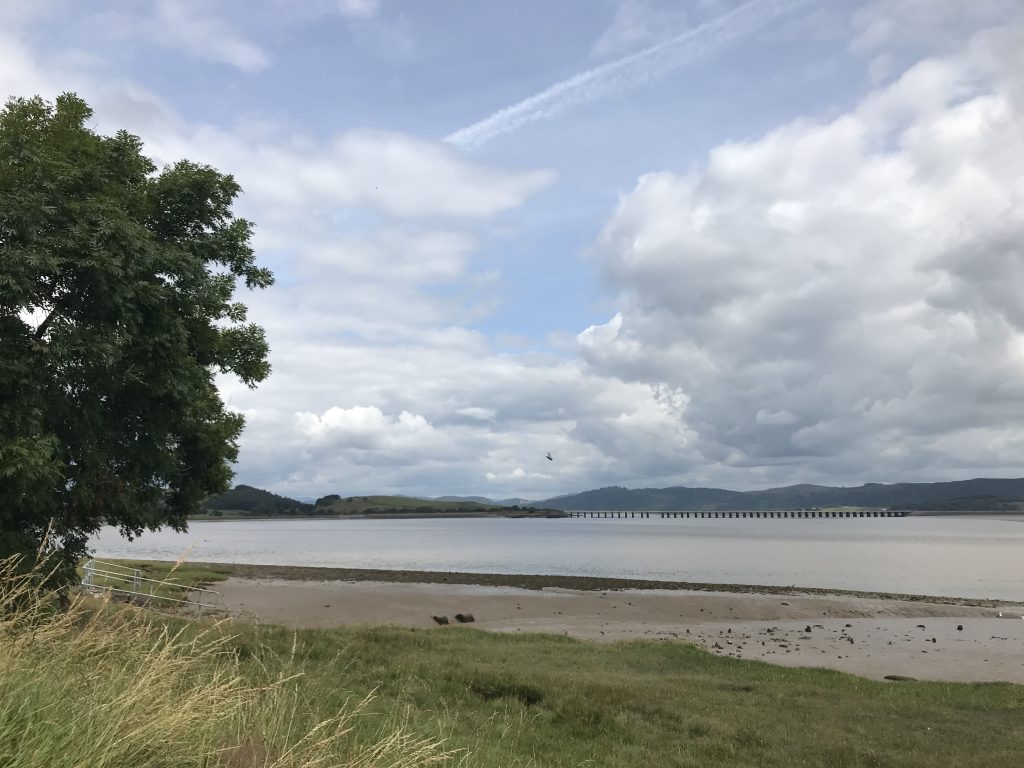 40 minutes later, see how there is a sand bank that appeared out of nowhere? Well, out of the water to be precise.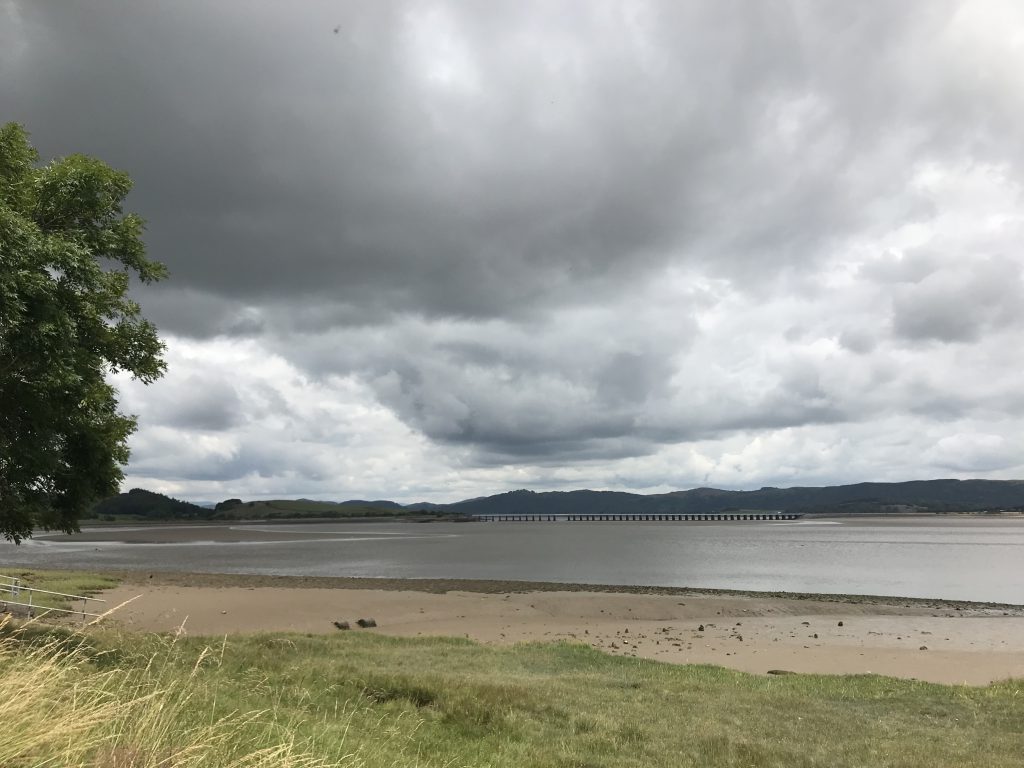 Tides make for really interesting beach finds. Not only are there crabs in the grass everywhere (and salt marshes are totally confusing to me. I am used to the tidal areas being muddy. Why is there grass growing in spots that are flooded with salt water twice a day?), there is also deceased jellyfish art to be found!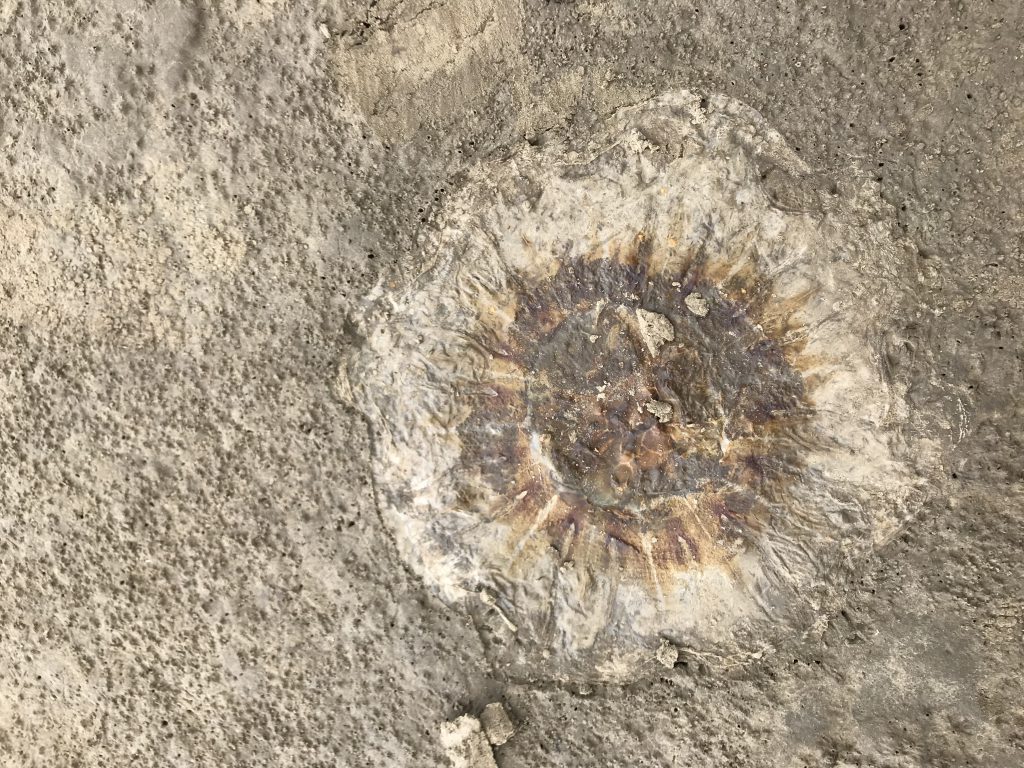 This is such a pretty area, and I love thistles.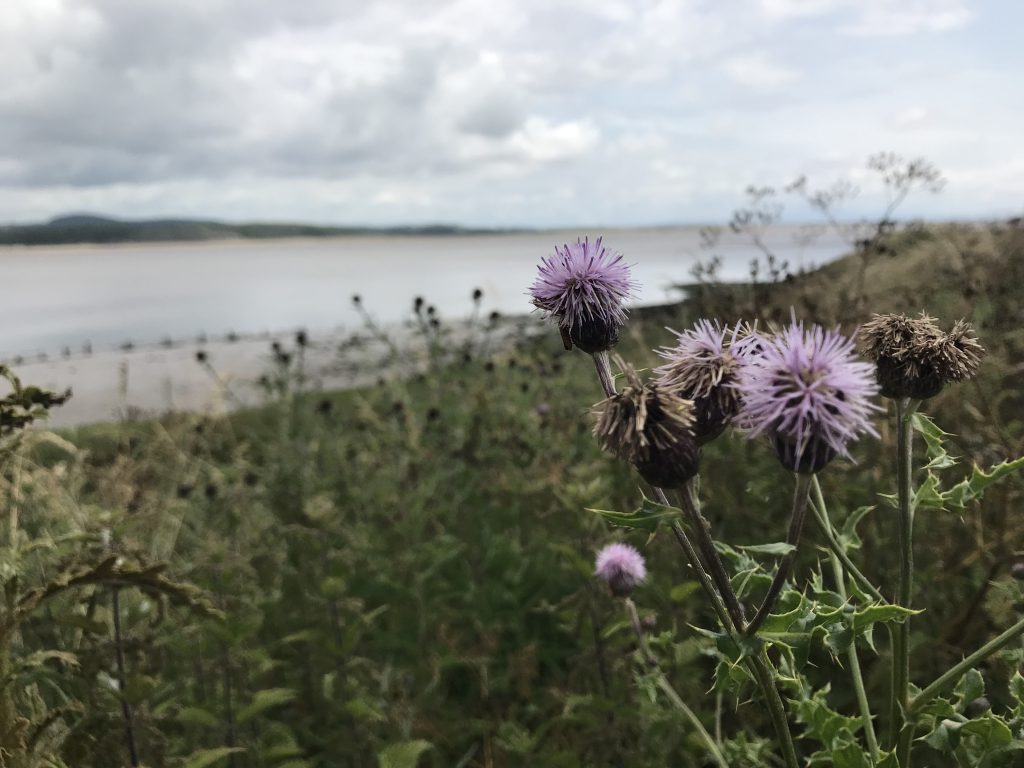 Yep, more thistles. (And if there is one typical kind of picture I take over and over it's this: sea sides with a little greenery on one side in the foreground…)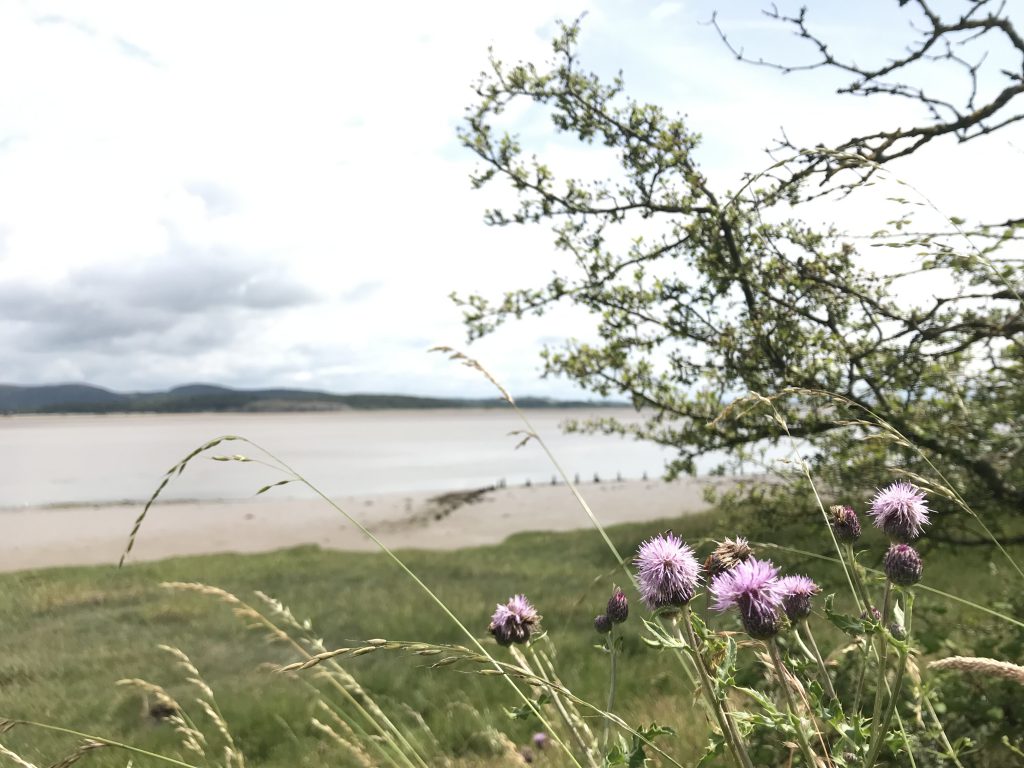 And I really liked this art!