The other day (well, the other day when I was still at sea and wrote that blog post. Been quite a while since…), when sailing in calm waters, I noticed the wavelets of a bow wave.
And I cannot not see them these days! No matter how much the other waves try to disguise any trace the boat might be trying to leave to prove its existence, the bow wave wavelets put up a fight to be noticed.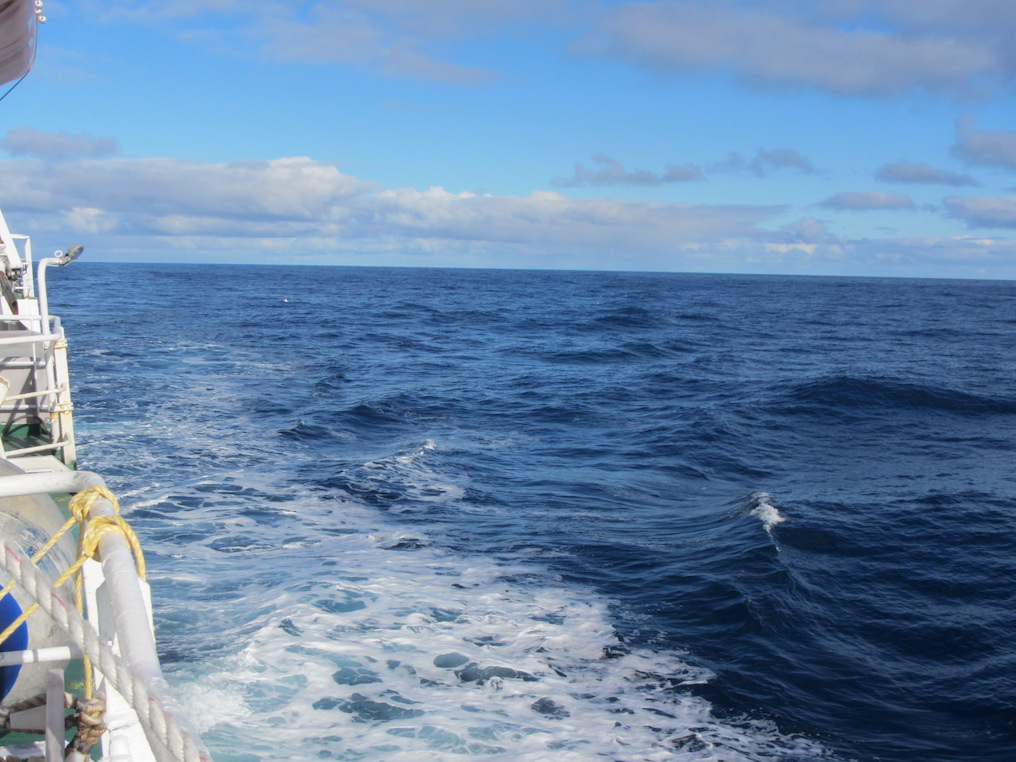 Below, you see the direction the ship is sailing in (yellow), the wash from the broken bow waves (green) and the wavelets that form the bow wave (red).
And they look extremely pretty in the setting sun, too!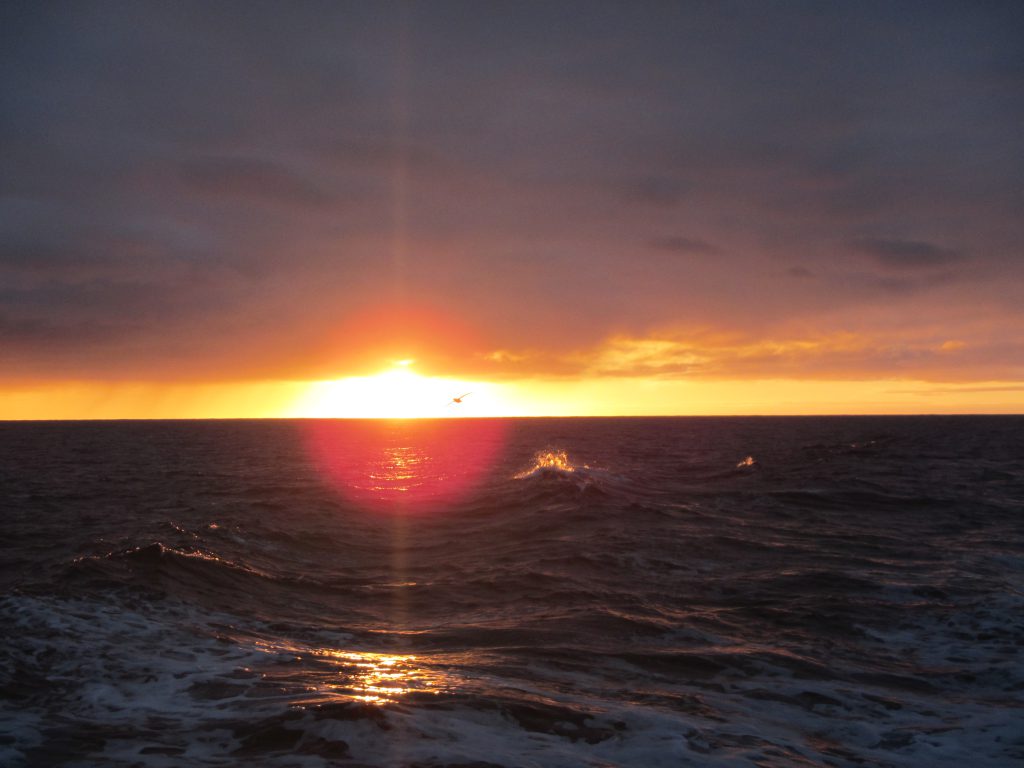 If you like pictures like this, you'll love my book! Stay tuned!