One thing I find endlessly fascinating are – you might have heard it before – standing waves. At the waterfront in Kiel I saw some the other day: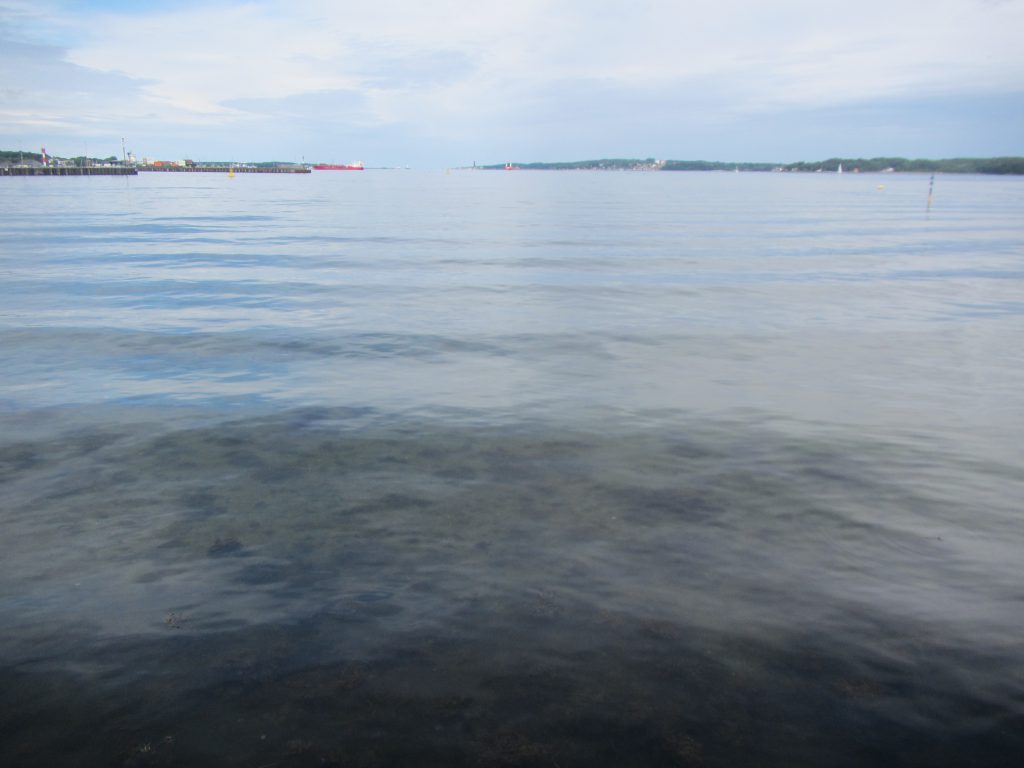 Watch the movie below and be fascinated, too! :-)
Isn't it amazing how wave crests and troughs seem to appear out of nowhere and vanish again? When we are so used to seeing waves propagate, this is such an interesting variation of the theme! And it makes it somehow more easy to accept that waves transport energy, not mass, because if we can't see which way they propagate, which way would they transport mass?