Sometimes you actually see fresh water layers (see with your eyes, not a CTD or some other instrument) floating on top of denser waters, not only in your kitchen and with the help of dye, but for real. In this case, you see the layers because the shadow of a pole appears twice — once on the surface itself, and once on the interface between the layers.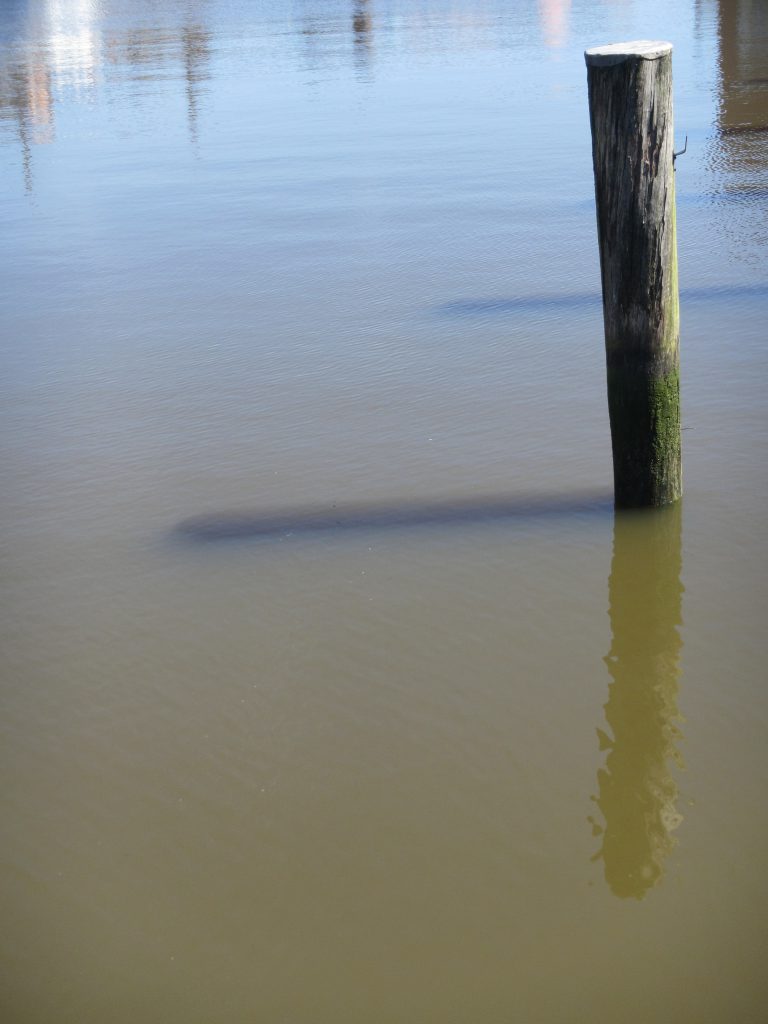 See below: Shadow on the surface between the red lines, on the interface between green lines, and the reflection on the surface between blue lines.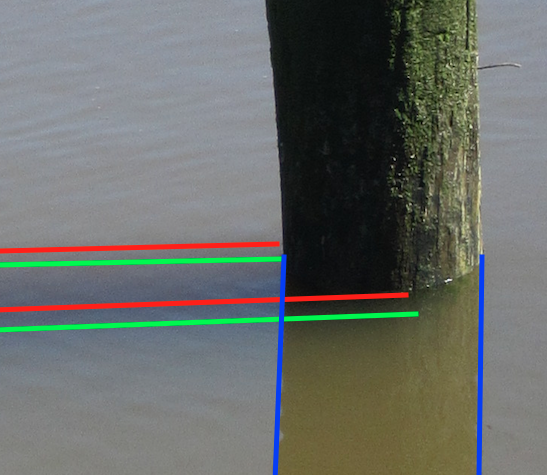 I took these pictures on a trip to Husum with my sister and her family.