I've been thinking about that one research cruise in 2012 (Cruise webpage: "Greenland's frozen coast") where we passed Jan Mayen and had the chance to see the amazing coast line and glaciers. This post is basically a picture dump from that day. Enjoy!
When we approached Jan Mayen, the first thing we saw were Kelvin Helmholtz instabilities – breaking atmospheric waves.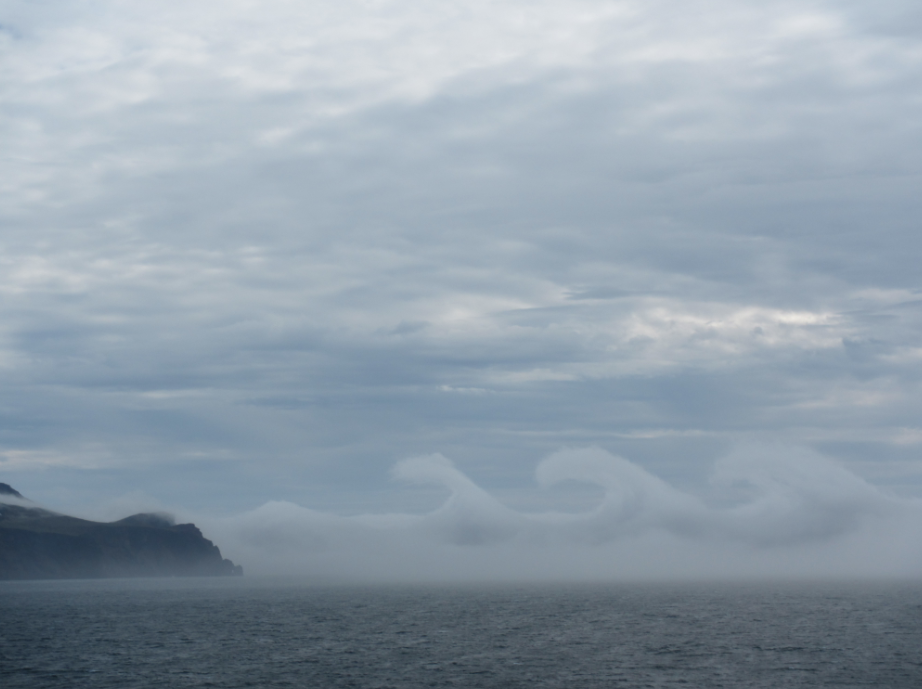 Coming closer, we saw fog spilling down the coast.
For a while we had a huge flock of birds accompanying the boat. Quite an eerie feeling!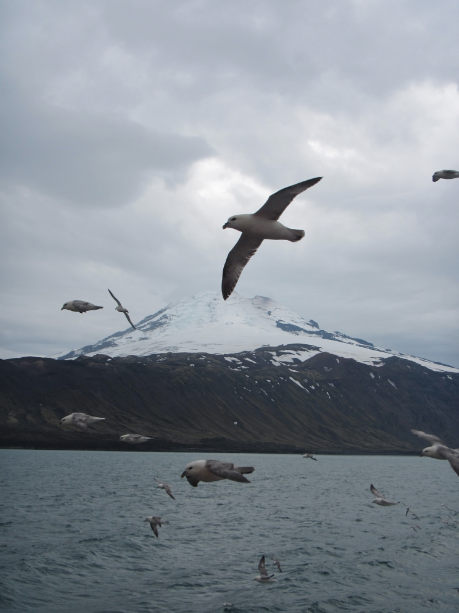 I don't miss the kind of work I used to do in oceanography. It was fun, but I am even happier with what I am doing now. But I do miss going on cruises!