Ok now, after complaining about how I dislike mud and the "no water" (i.e. low water) times in the Wadden Sea yesterday, today I'll tell you about some stuff I really love about the North Sea coast. For example, the pretty little villages full with shrimp trawlers everywhere!
Picture above is Neuharlingersiel, below is Dornumersiel.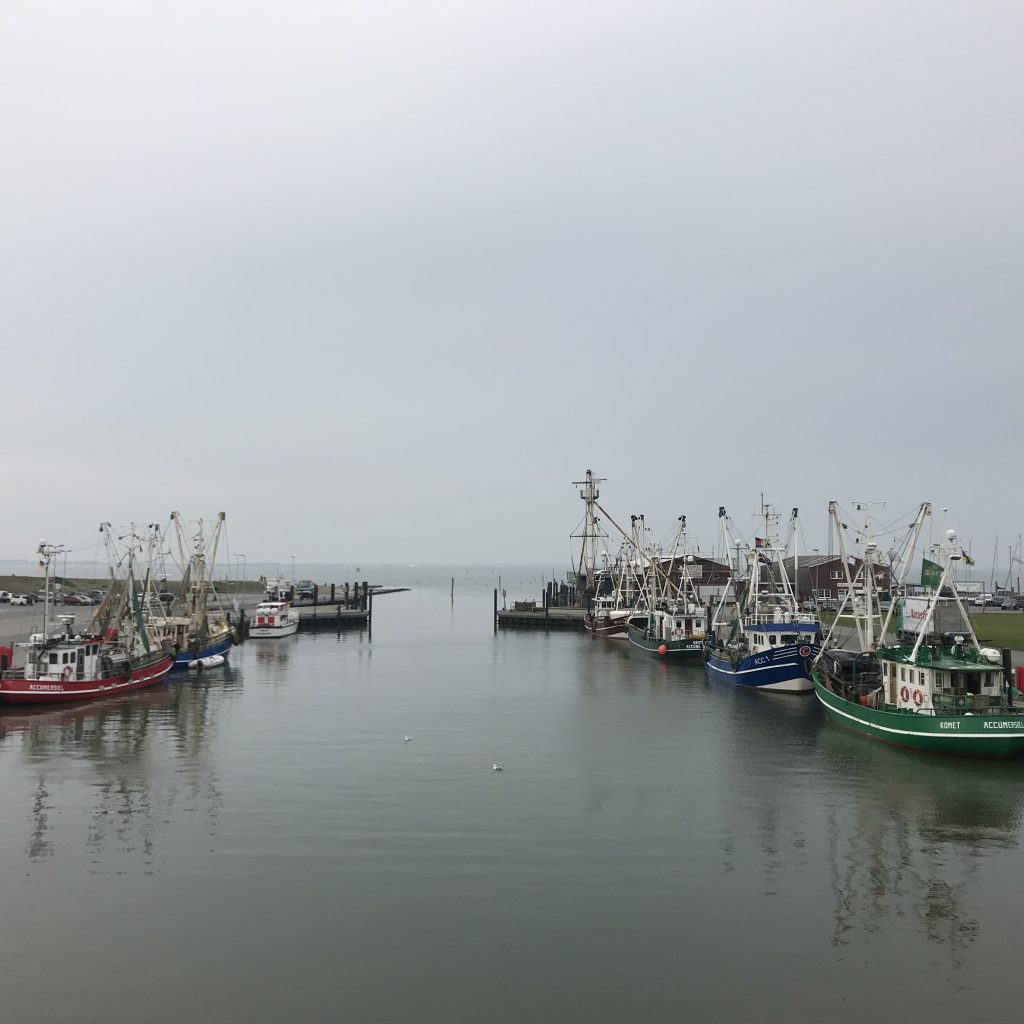 And the pictures below are from my favourite "…siel" so far, Greetsiel. Even though I unfortunately didn't take any pictures of the village itself! I was so fascinated with all the shrimp fishing vessels.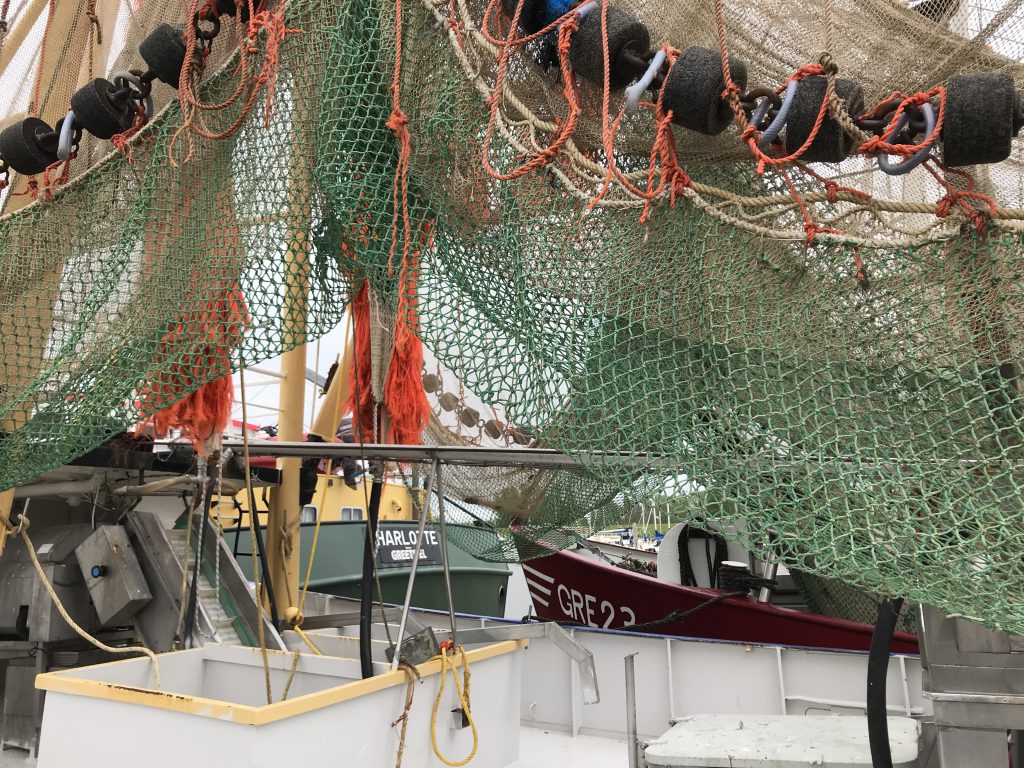 The boom trawlers with all the colorful nets and ropes and everything are just too pretty, even on an otherwise fairly miserable day!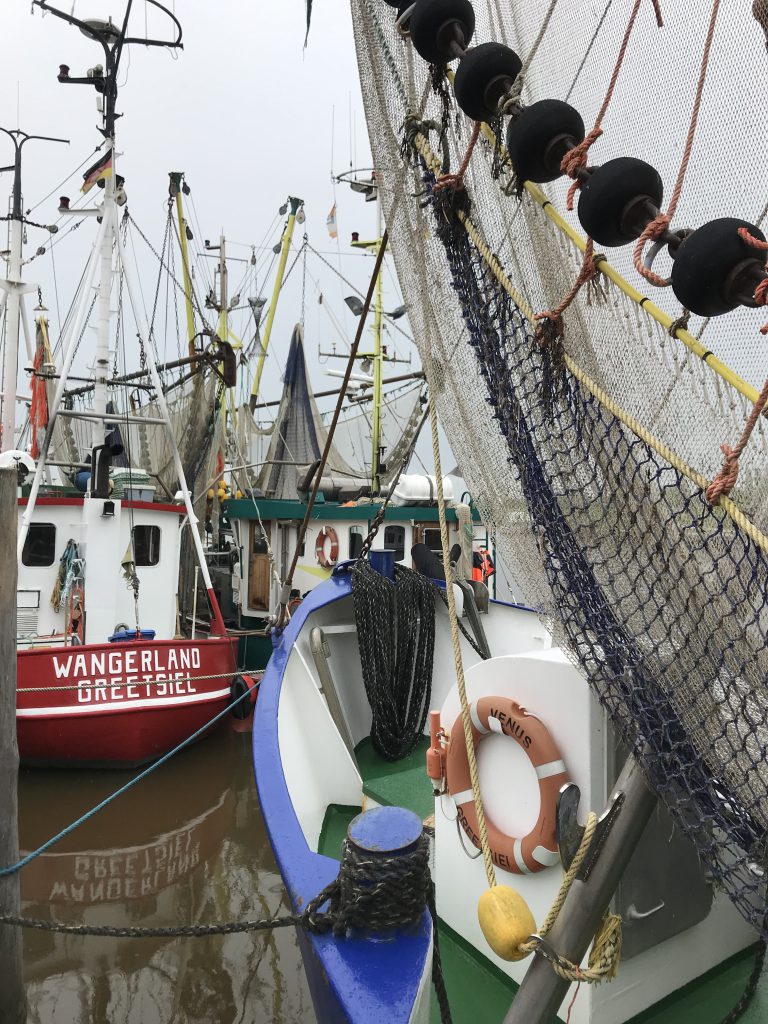 But what I find fascinating in all the "…siel"s is how they bring together a nautical atmosphere (after all, most of these ships have been out on the open North Sea all night!) and a very inland-pretty-old-town vibe. And here is how they do that: with the "Siel". The "Siel" is basically a valve that lets freshwater out into the sea, but which doesn't let salt water come back in. The way that is done by doors that are opened if the pressure on the inside (i.e. the land side) is higher than on the outside, and that close if the pressure on the outside is higher than on the inside. Pretty smart, ey? That way the land gets drained during low water, but no salt water comes inland to mess up the agricultural land. But I find it fascinating how this one little door in a dyke can separate two completely different habitats that coexist peacefully just one step away from each other.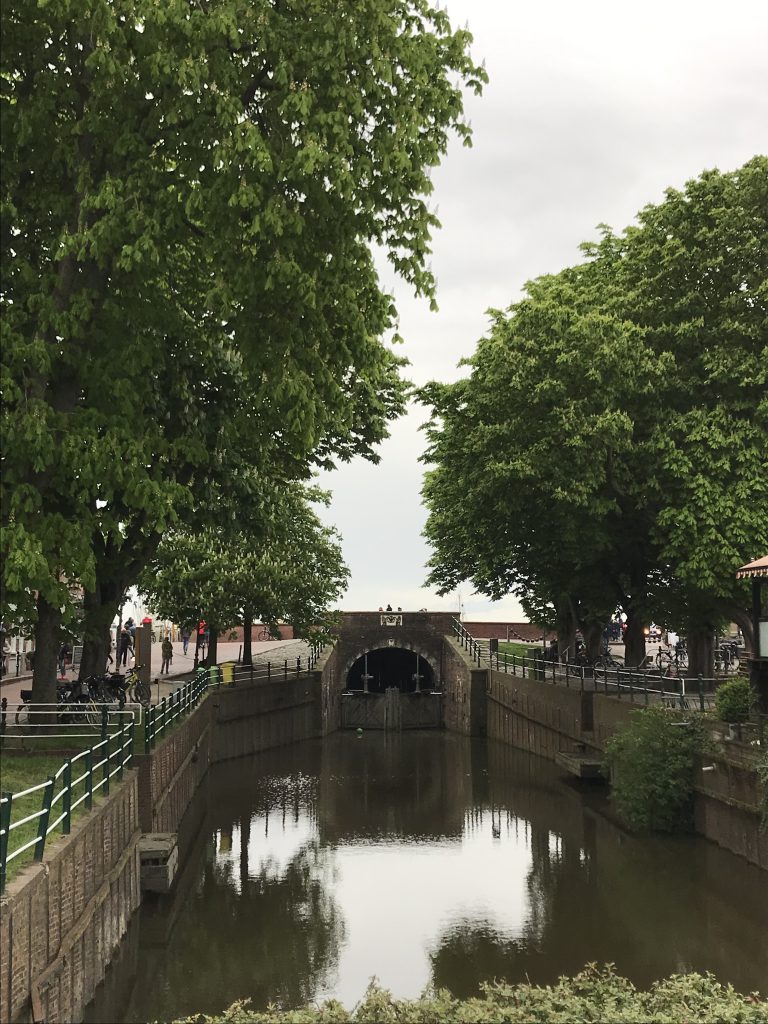 Above, you are looking from the inland on such a "Siel", which is currently closed because the water is higher on the outside than on the inside.
Oh, and what I always love: Light houses!!!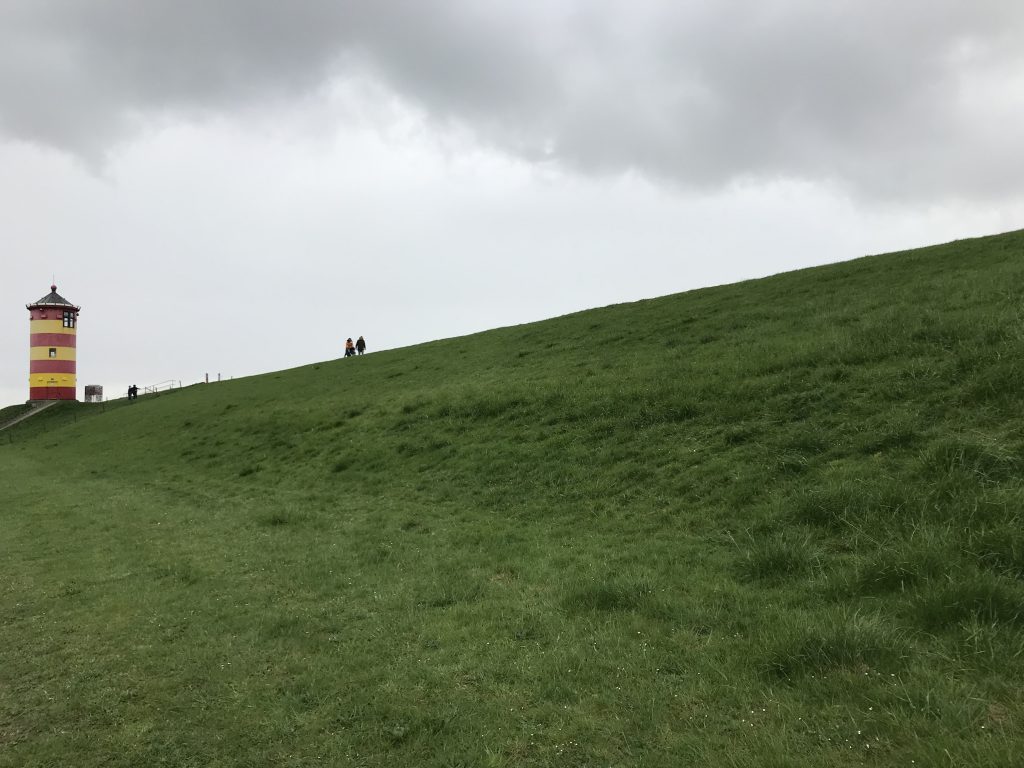 Yep, so I definitely have to go back. Stay tuned! :-)