Last night, we saw really nice wave phenomena on the Schlei in Schleswig.
Do you see the waves being diffracted by the pier in the picture below?
Waves are coming in from the right (see the three lines on the right in the picture below) and at the head of the pier they get bent around (all other lines).
Now look at the line on the very left. What happens where that wave hits the pier?
This.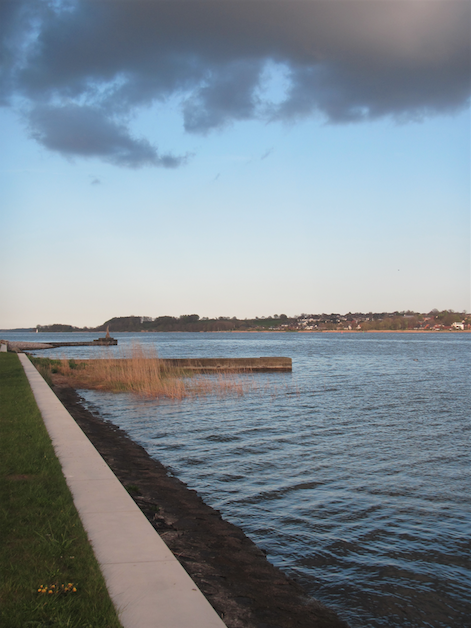 Awesome criss-crossing of wave crests!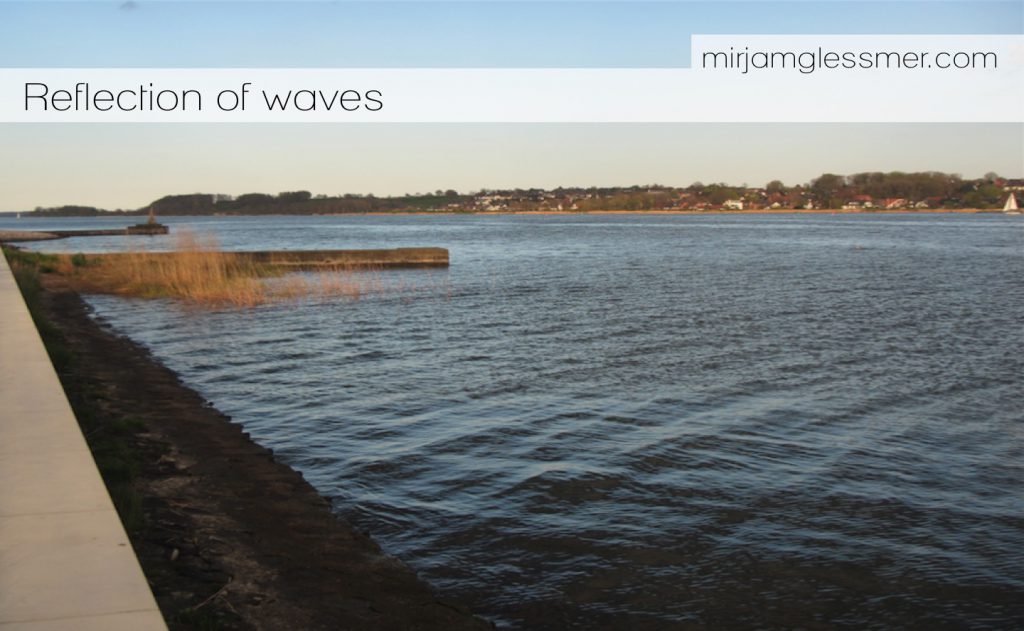 An annotated picture of what happens below: The red lines show the incoming original wave crests, and the green lines show the wave crests of the wave that got reflected by the shore.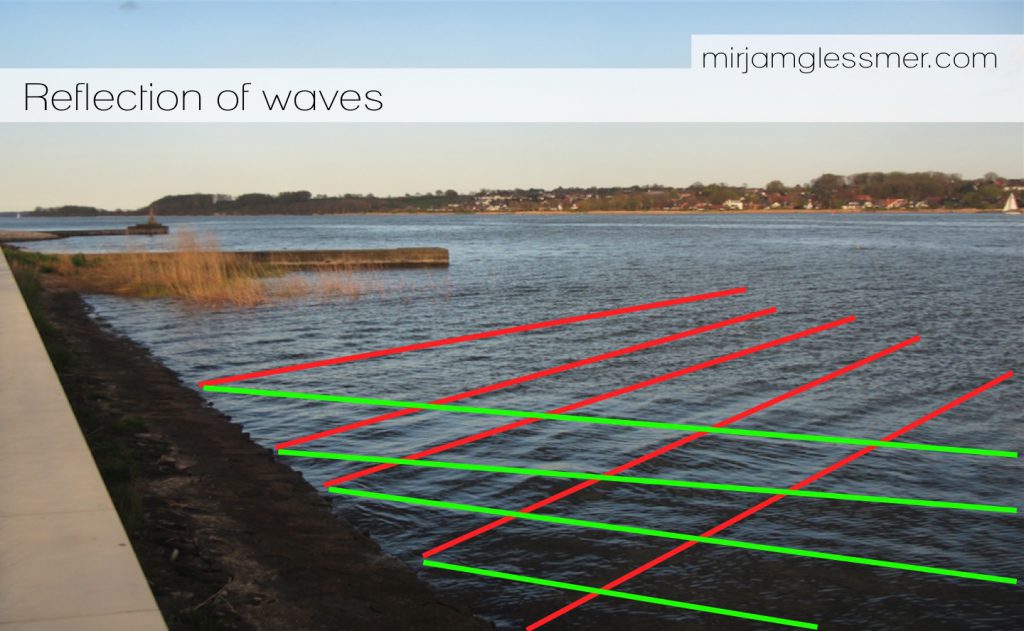 If all those lines are a tad confusing, thankfully a ducky in a fairly wave-less spot made a single wake which also got reflected on the sea wall: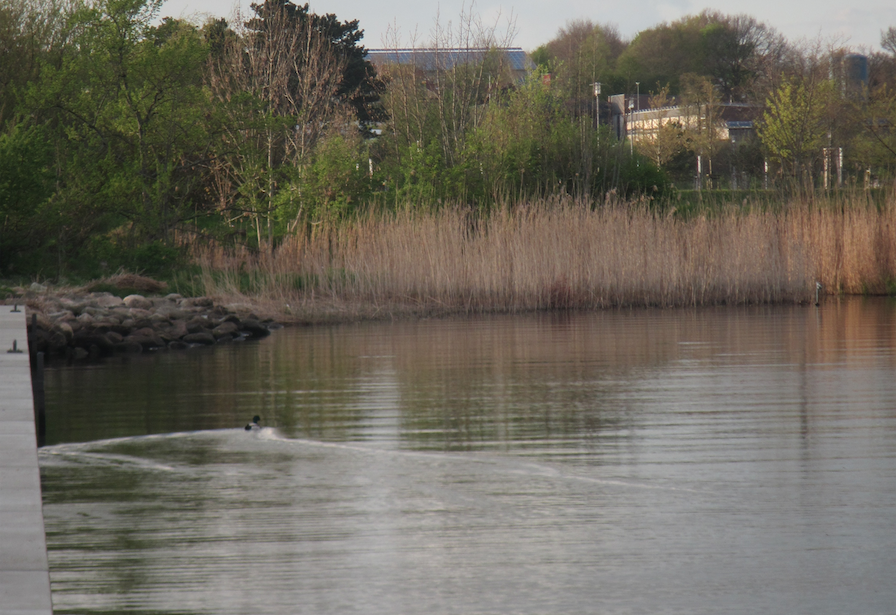 Same picture as above, this time with the original wake marked in red, and the reflected wake marked in green: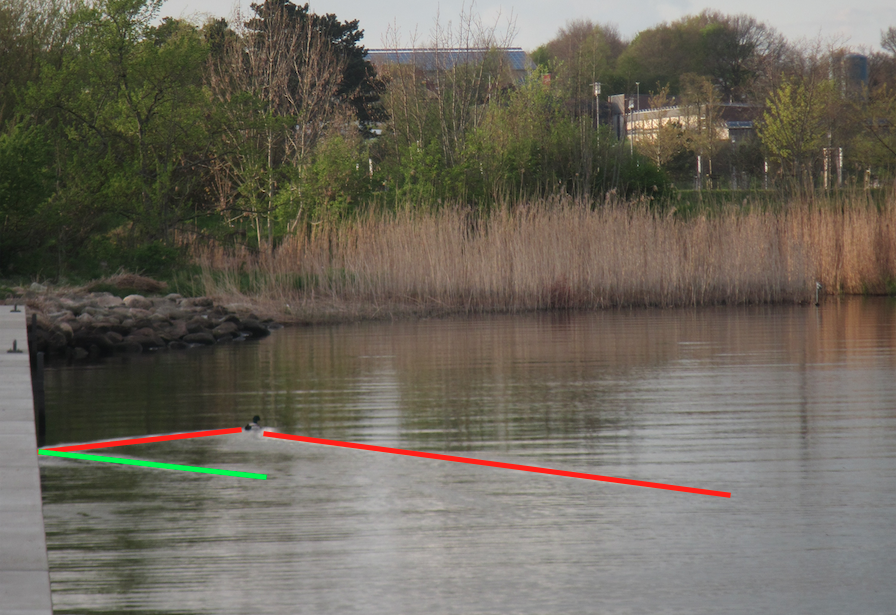 Nice evening, isn't it?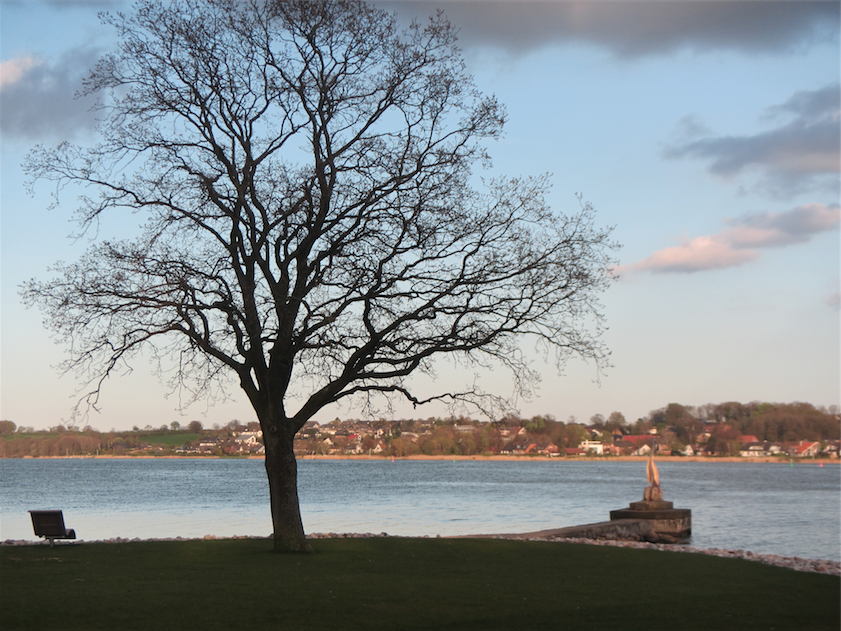 And since everybody else is asleep, I put together some short video clips into a movie for you:
What I learned from the movie-making? I need to take longer footage and practice my editing-skills! :-)