Lots of demonstrations being prepared for Torge's and my "dry theory to juicy reality" project. Shown here today: rotating vs non-rotating turbulence. Because the only way to really appreciate how amazing rotating flows are is to compare them with non-rotating ones. And not everybody does have a clear idea what non-rotating flows would even look like.
So here we are dropping dye into a non-rotating tank. Top view shows it forming tons of small eddies and spreading to the sides.
Side view shows that most of the dye sank to the bottom of the tank and is spreading there, showing 3-dimensional turbulence.
Now, for comparison, the rotating case!
Top view shows one single, clean eddy.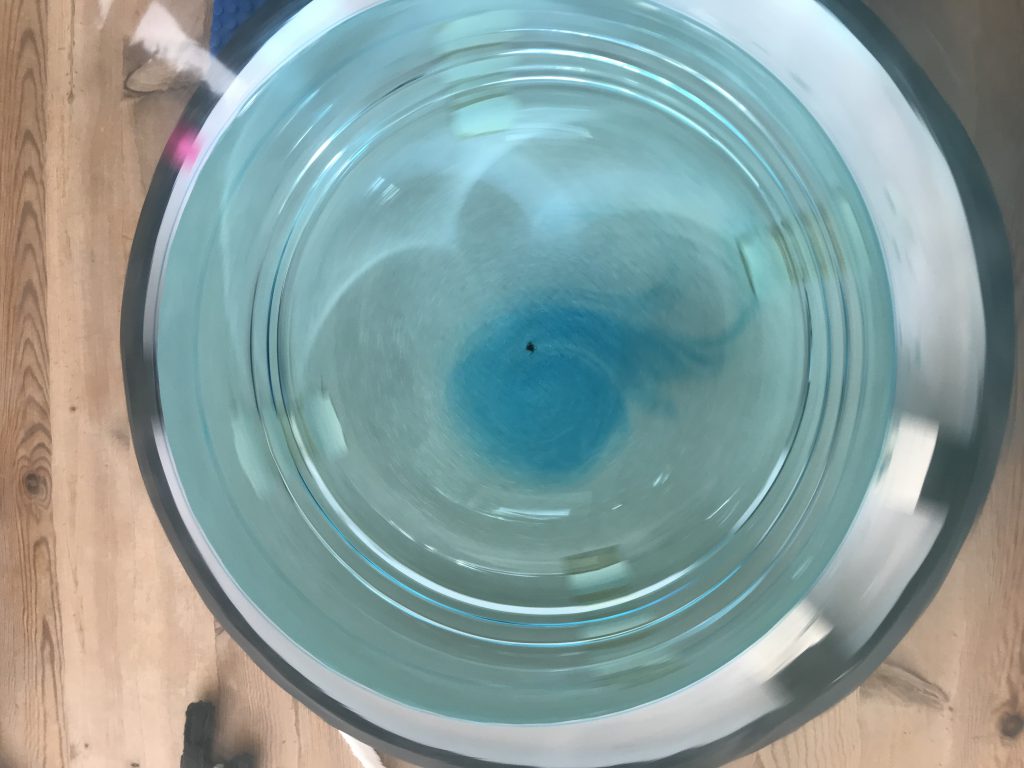 And side view shows that the structure is coherent all the way from surface to bottom. Now doesn't this look really fascinatingly different from the non-rotating case?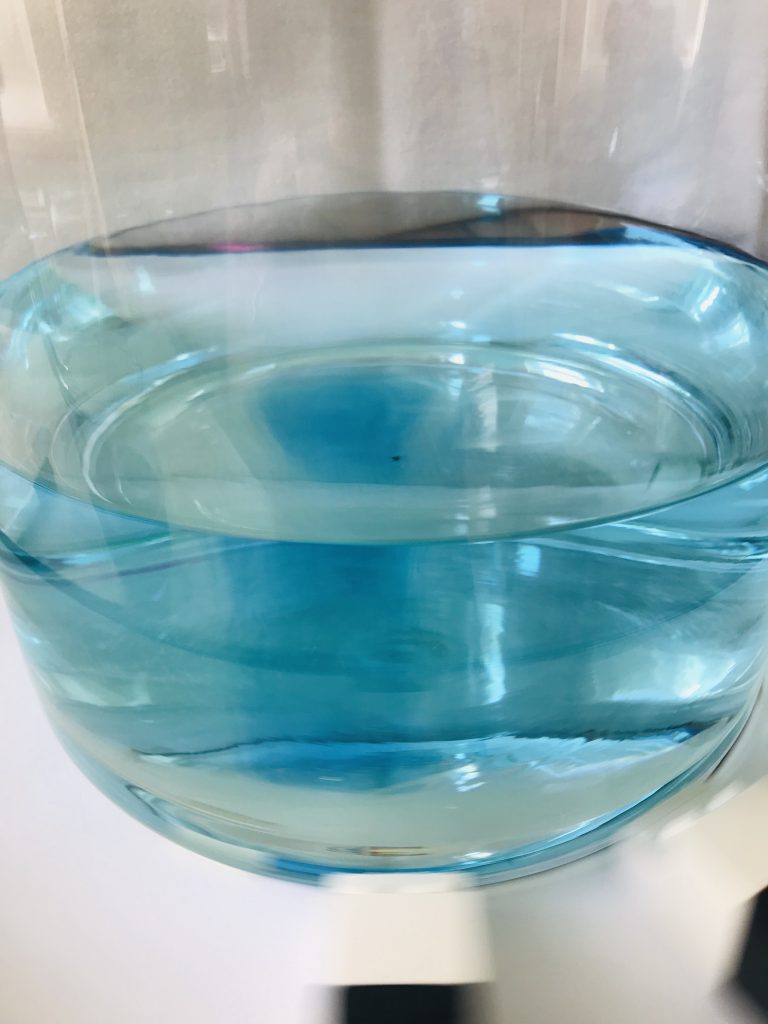 To show the difference even more clearly, check out the movie below. Speed of both movies is the same!