I don't want to do the actual statistics, but it feels like most of what I post is completely dependent on people being able to see the images I post. Of course, that's kind of the idea of the wave watching that I do: To show you waves the way you might encounter them, too, and then explain what you see.
But a foggy morning run and my dad's recent eye surgery have made me think about accessibility of my blog posts, and that it must be extremely dissatisfying to just read / listen to a constant "See? And look here! See here?" without having any idea of what is going on.
In the image below, for example, you see Kiel fjord on a foggy morning, and it's not really clear where the grey water changes into grey sky. The other shore can kind of be guessed in the right side of the picture, but all the landmarks that you would typically see, like the light house at Falckenstein or the Memorial thingy in Laboe, are swallowed up in the fog.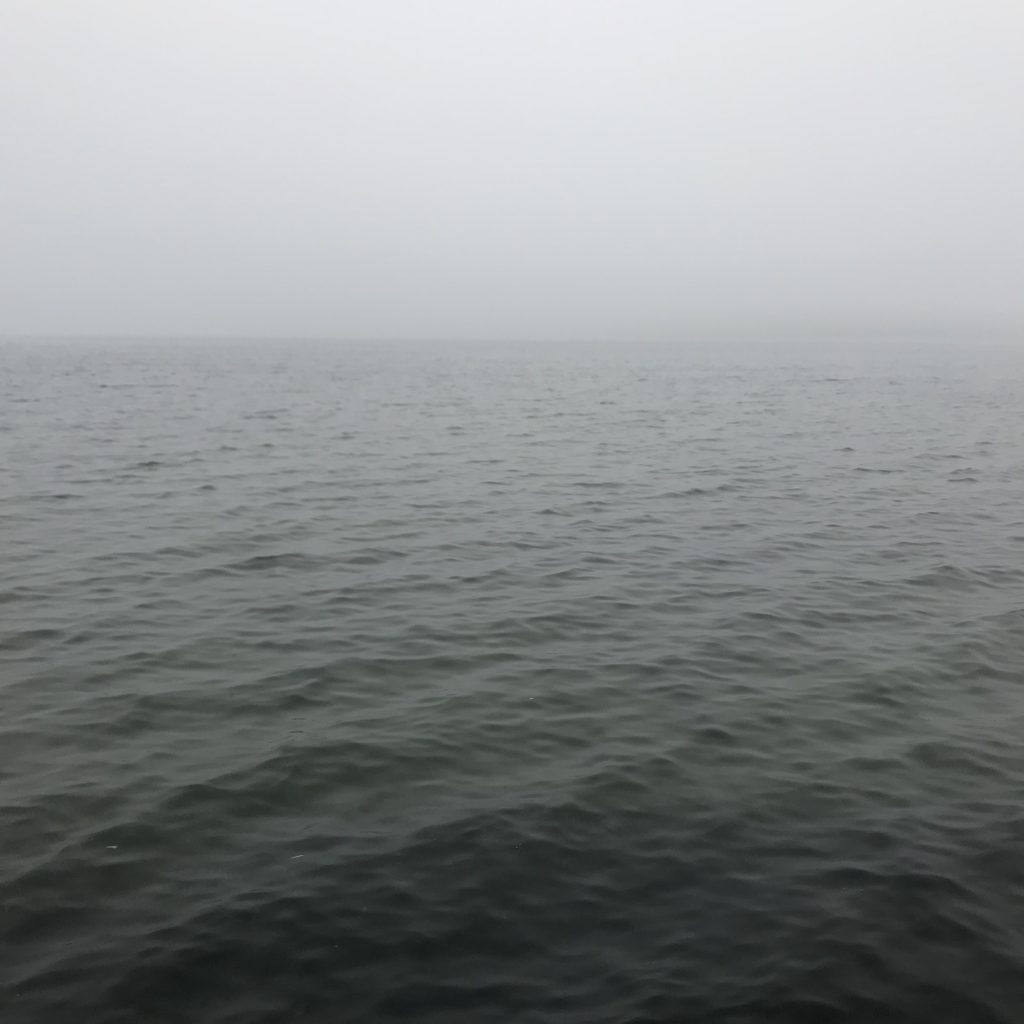 Or even more dramatic on the next picture: We see the sea front road on one side of the picture and the sea on the other, and both vanish into fog. The whole naval port is missing because it's so foggy. There are two cars appearing out of the fog, and a cyclist about to be swallowed.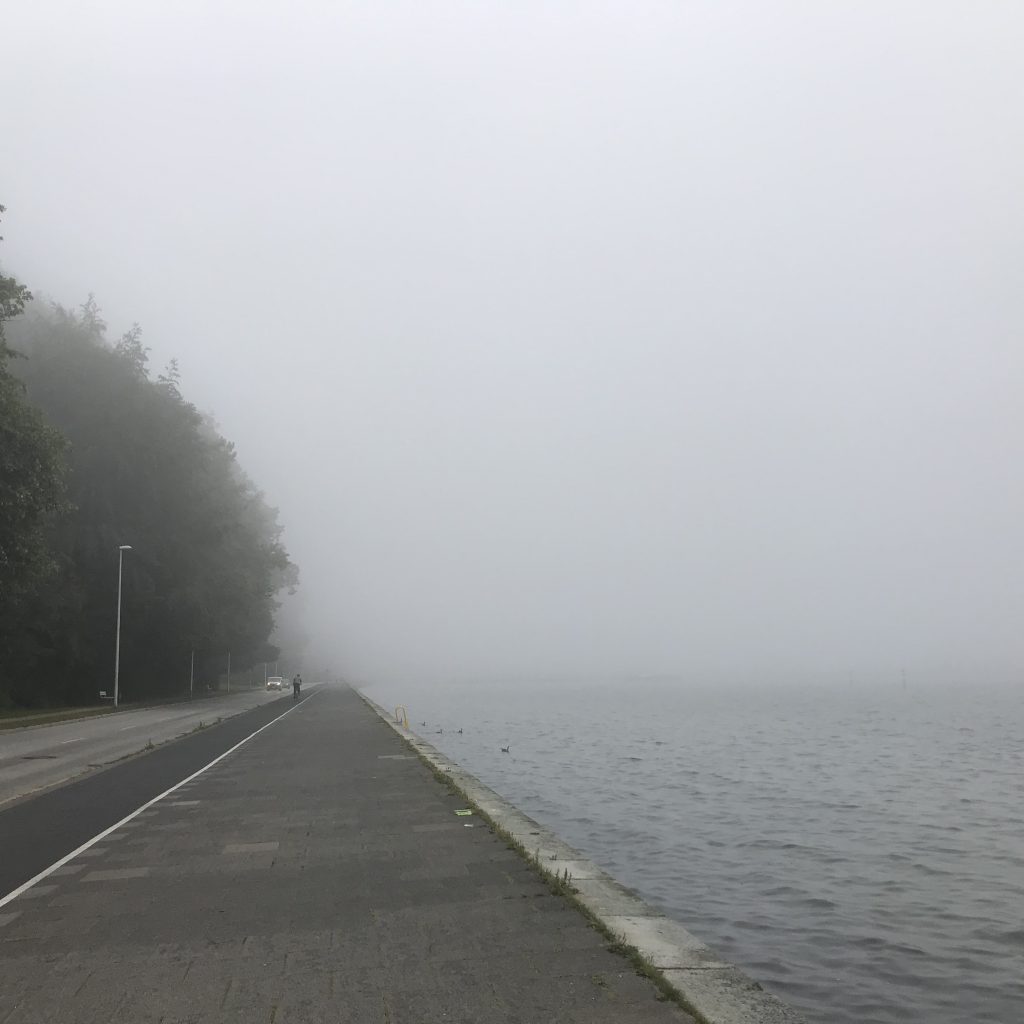 So I have decided that I need to work on my blog's accessibility, and I am telling you this hoping that you will hold me accountable. And I am hoping for your input on this: I know that the alt text options on both blogs as well as Twitter and Instagram are there for accessibility reasons. But do people really use those, or would it be as helpful to write good figure captions going forward? Is using the same text in both the figure caption and alt text a good option or is that really annoying to people using a screen reader, because they now have to listen to it twice? What's the best practice that you've seen?