What I love about my job (in addition to the awesome job itself, obviously)? That my office is located in pretty much the coolest spot in Hamburg when it comes to touristy views of the city. So much great wave watching (and ship watching) to be done here!
For example below, see the small ferry on the right, and how well you see the bow waves in this kind of light?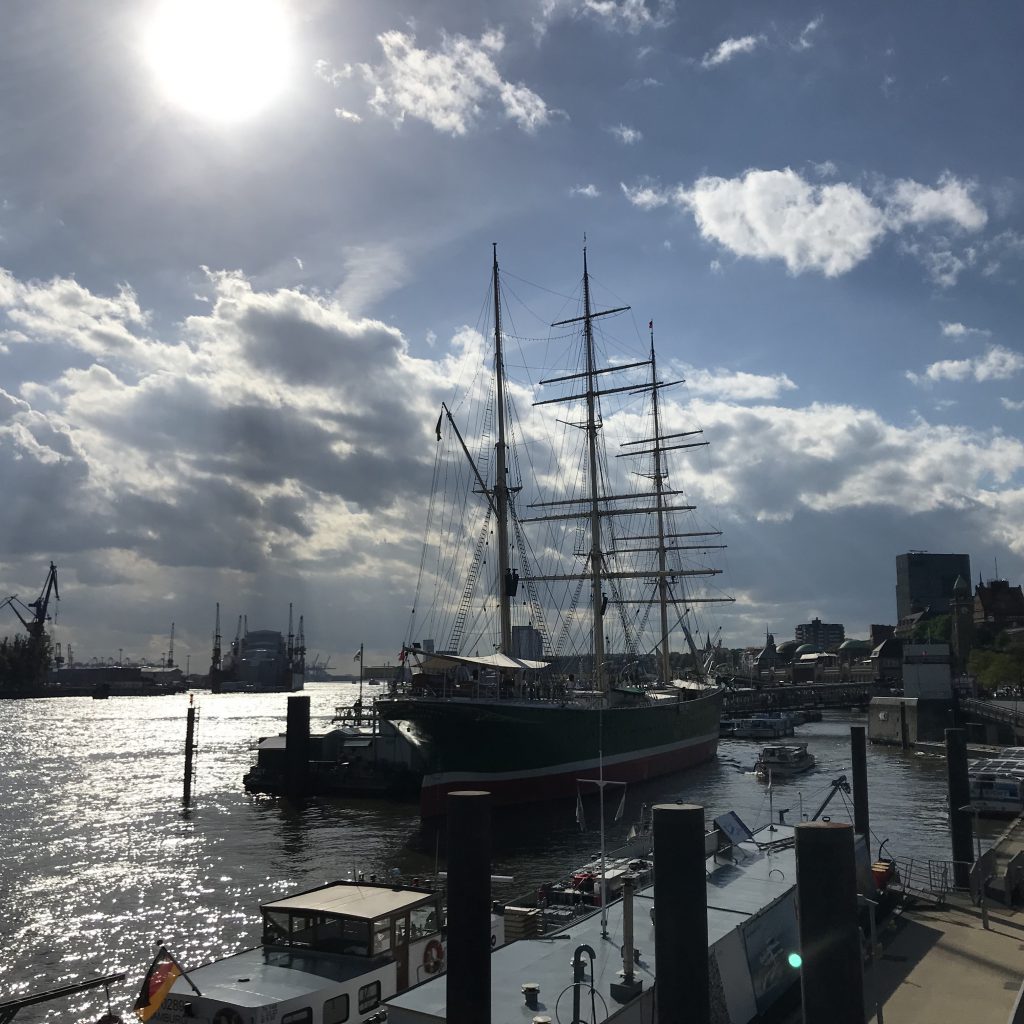 And below, it has turned and is heading out into the main Elbe arm and you can spot the turbulent wake that reflects the sun very differently from the rest of the water on either side.
And then just casually strolling past dry docks, container terminals, huuuge ships…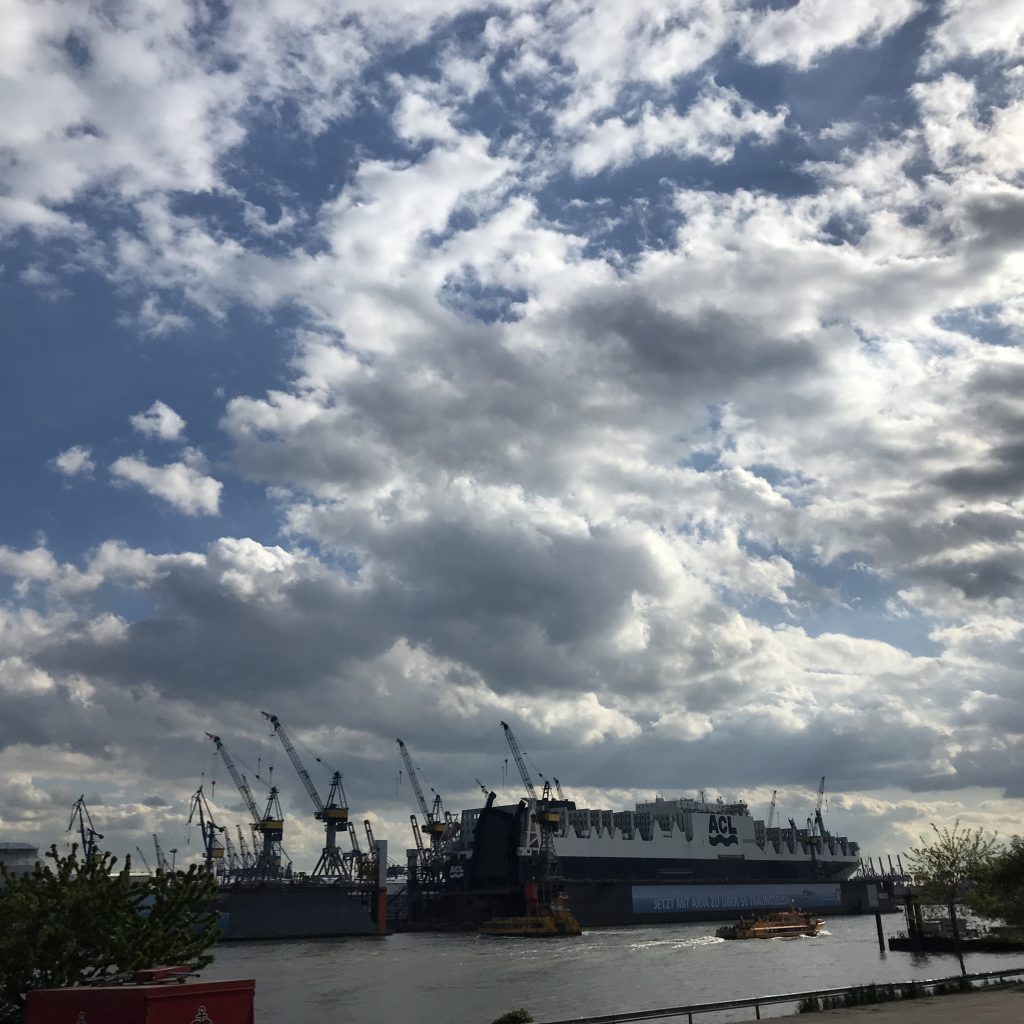 I really enjoy this every day! Hamburg, the gateway to the world.