As part of May's #SciCommChall I am presenting a collection of 10 pictures that illustrate who I am and what I am working on, within and outside of my job. Enjoy :-)
—
1. This is where I work
This is my office. I love this space! Even though it is a small room, I am very lucky to have so much light and space for my plants and my posters and paintings, featuring (of course!) research ships, light houses, and jelly fish. Guess I can't hide that I am an oceanographer through and through! :-) (And yes, there are puzzles in the bowl on the table. I also like to play…)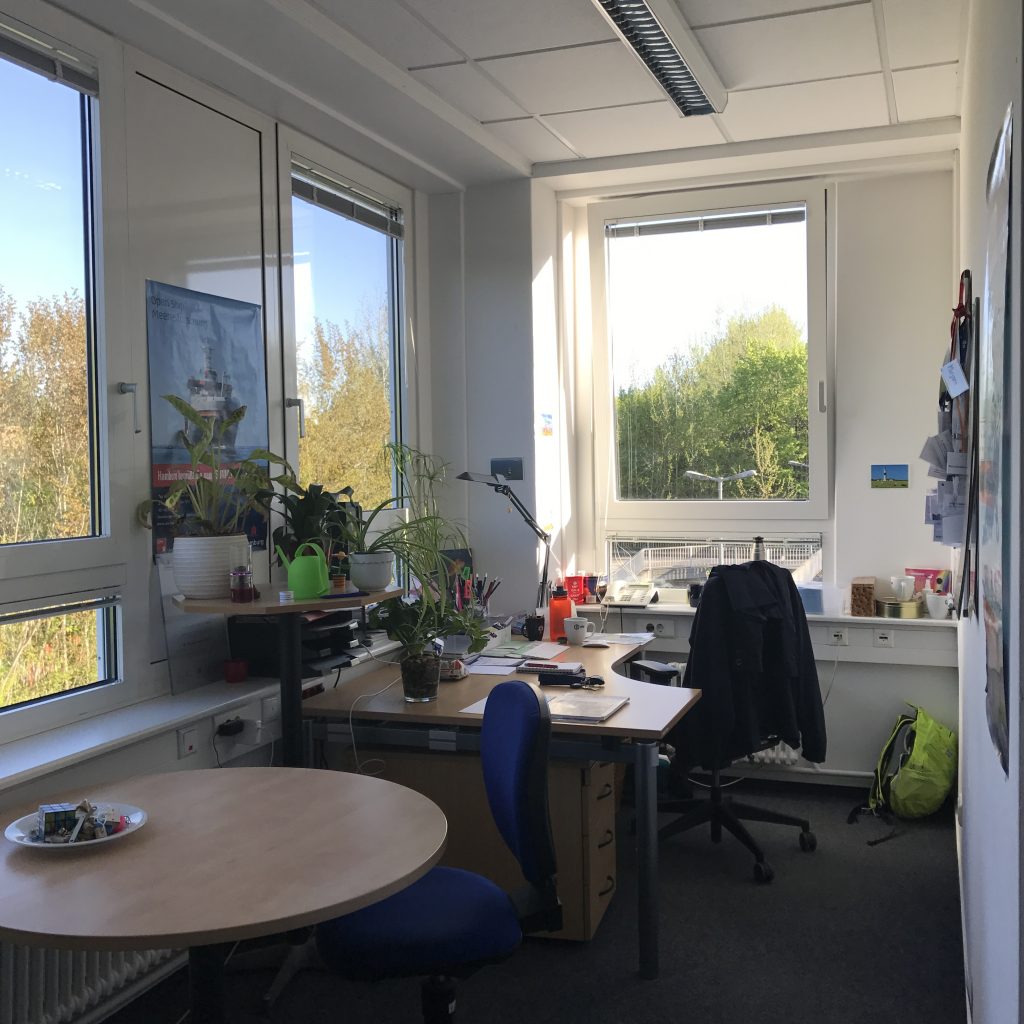 2. Another place I like to do work at
Despite having a great office, a lot of the creative work that I do as part of, or related to, my job does not happen in the office. It's not always "creative work" in the sense that I will draw, but I get a lot of quality thinking, idea generation and broad background reading done when relaxing at the sea. And I definitely enjoy "taking work home" in this sense!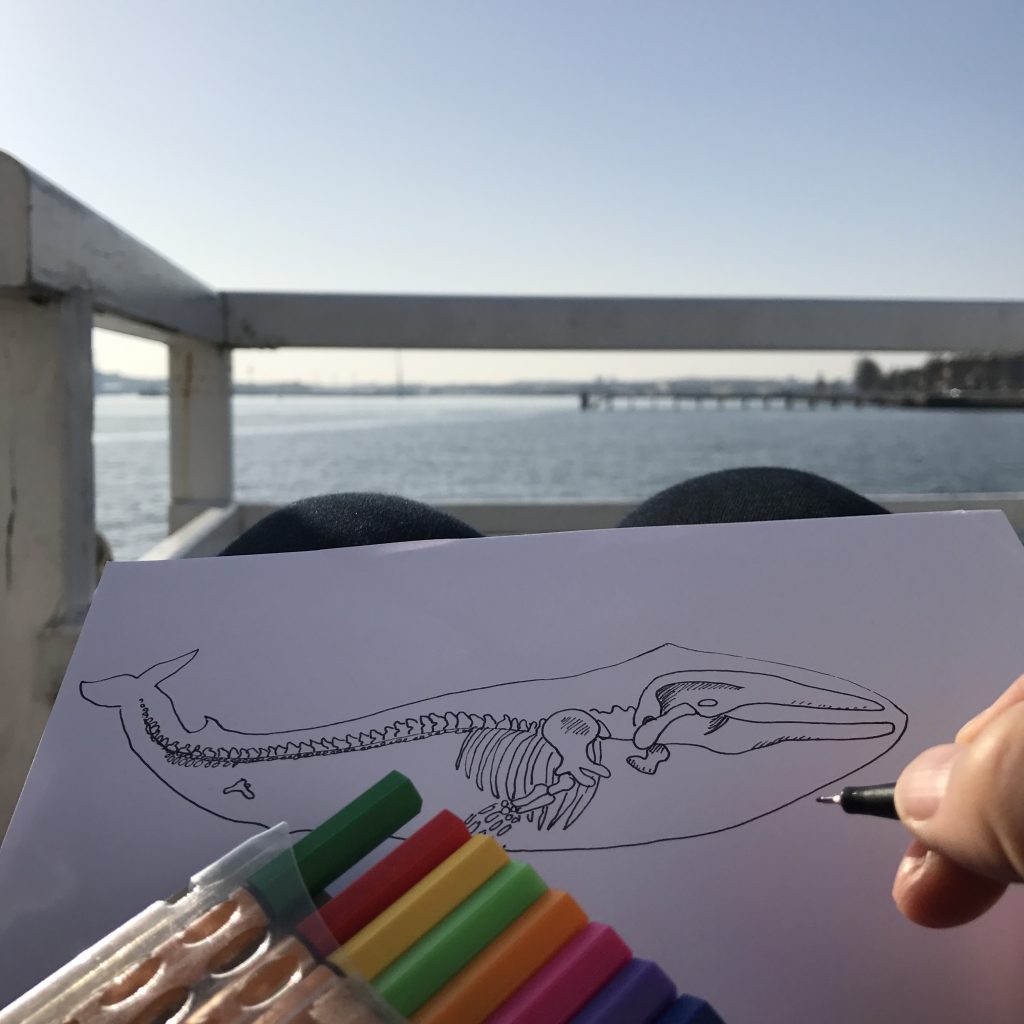 3. I see oceanography everywhere and need to share how ridiculously excited it makes me
The picture below isn't an impressionist painting (although I am fond of art, too), it represents something that I am really passionate about: Observing the world around you and discovering physics, and specifically physical oceanography, everywhere. I can't help seeing it, but I want other people to see it, too: In puddles or the sink, in rivers, lakes, the sea. Here you see pollen on the surface of the Kiel fjord and you can use this to deduct something about waves over the last couple of hours as well as ocean currents from it! (How? Check out the @fascinocean_kiel post on the topic).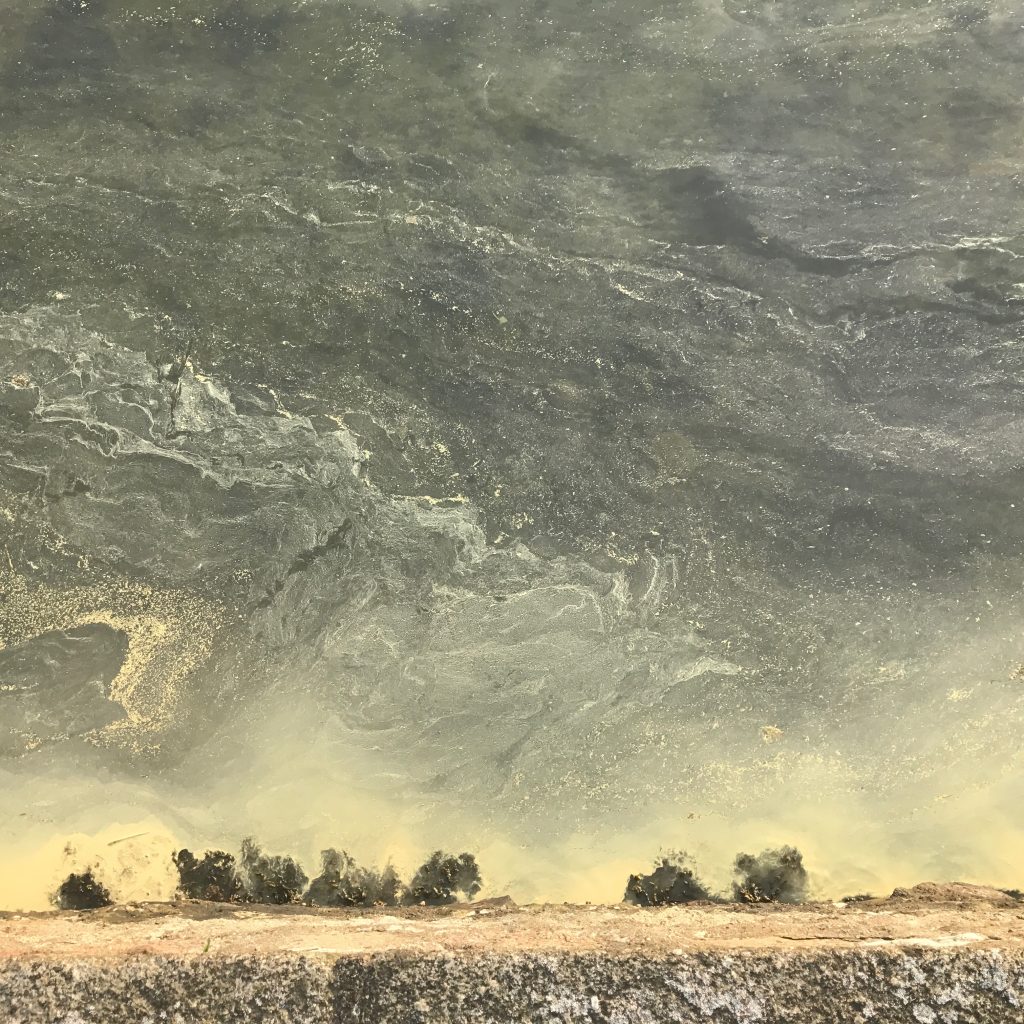 4. Communicating science
I use several ways to communicate aspects of science that I am excited about. For example, I created the Instagram account @fascinocean_kiel, where I share daily pictures of water together with descriptions of what oceanographic phenomena you see in those pictures. Two years ago, I wrote a book called "Let's go wave watching!", where I point out all kinds of wave phenomena so parents can go wave watching with their kids. But I am also active in many other formats, all of which appear on this blog occasionally…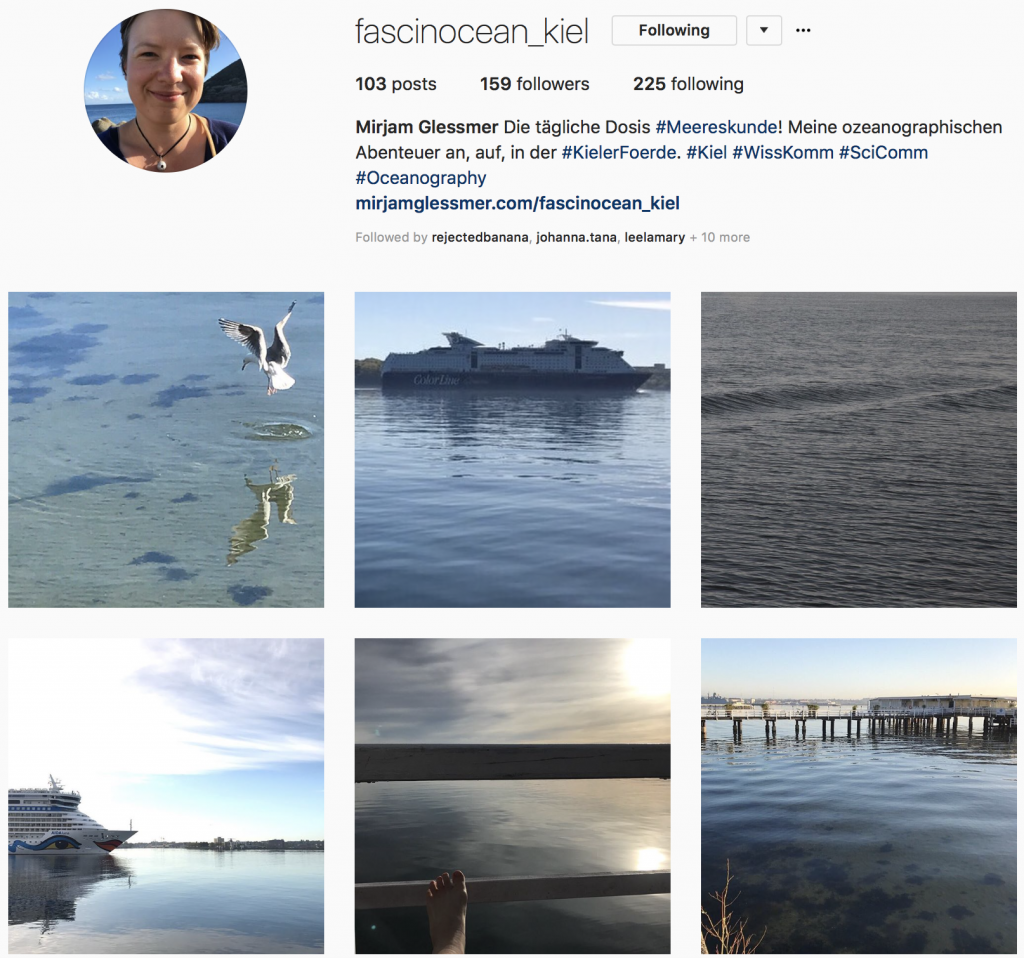 5. I'm a #DigitalScientist
Being close to water is very important to me. So much that I chose this selfie of me inside a "Strandkorb" over more formal portrait shots to illustrate an interview that I gave on Social Media Consultant Susanne Geu's blog (link!) on being a #DigitalScientist. Since a large part of my job is related to using social media as a scientist, I was very excited about getting this opportunity to present myself! Also I really enjoy the opportunities that the web presents to communicate science in many different formats to many different people.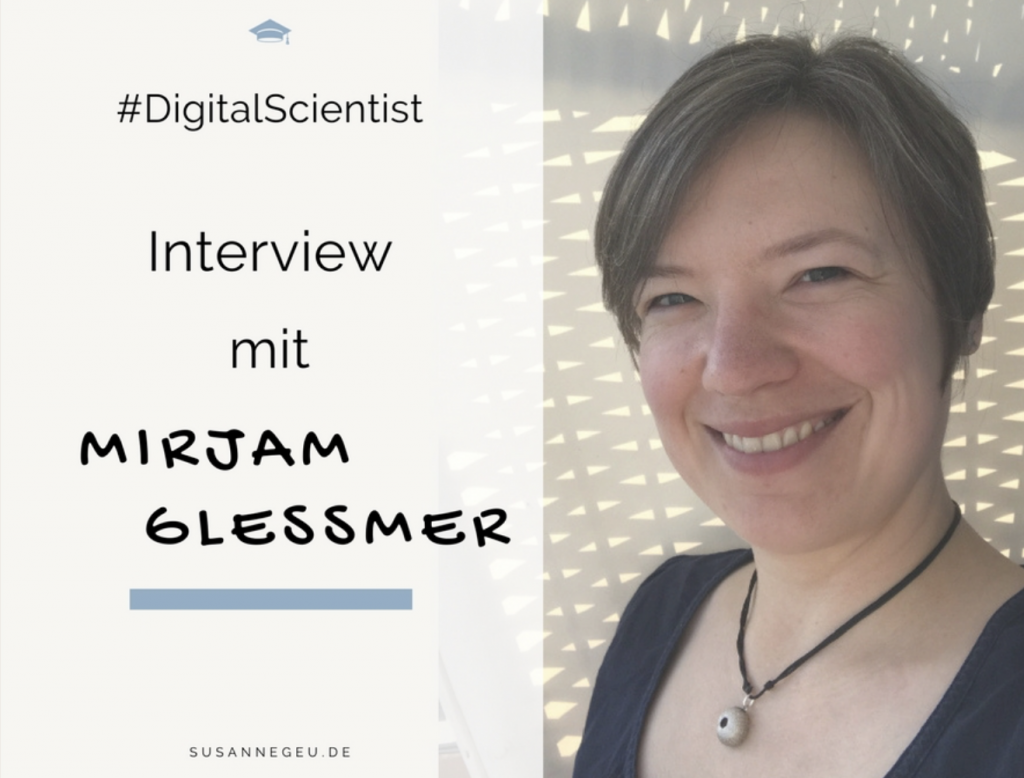 6. I like sharing my excitement
You saw this in the previous pictures already, but I love to share what I am excited about. Part of my job is the scientific coordination of the Kiel Science Outreach Campus (KiSOC), and in that role I develop and conduct workshops on science communication, specifically social media in science communication. Here you see me (on the left) with two PhD students, looking at Instagram on my phone, and me clearly gushing about my experiences with it. All part of implementing an exciting social media strategy for KiSOC, which will go live shortly…
7. Designing learning opportunities
The second big part of my work revolves around creating informal learning opportunities, and I love doing this collaboratively. In the picture you see me and part of my team work on further improving the "energie:labor", a school lab in which we have school classes visit us for a day to work on energy in the climate system with them. Here we brainstorm on how to better integrate all the different experiences the students make throughout the day in a final activity, and how to help them compile it into a take-home message that they will hopefully remember for a long time.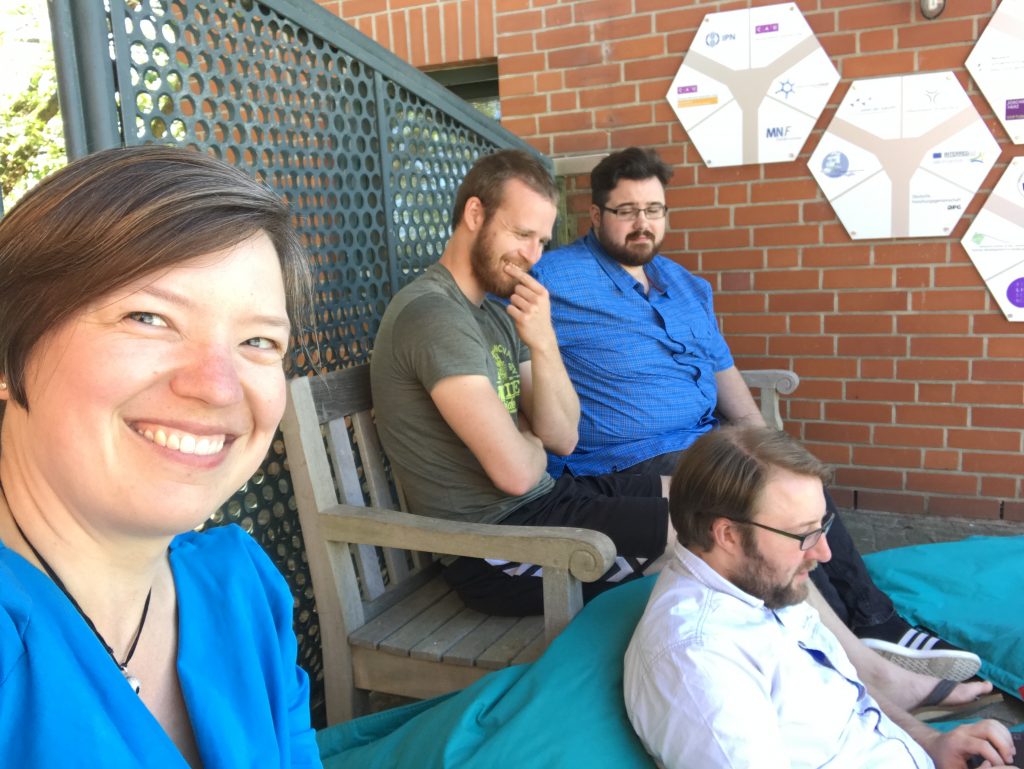 8. Running the school lab
In the "energie:labor", students conduct experiments with me and my team to investigate different aspects of the climate system. They spend about half the day becoming experts on five different aspects, before they then come together into teams to combine their expertise and use it to explain things going on in a simple climate model. I really like how hands-on experiments complemented with the climate model give students an idea of how climate scientists work and where challenges might arise.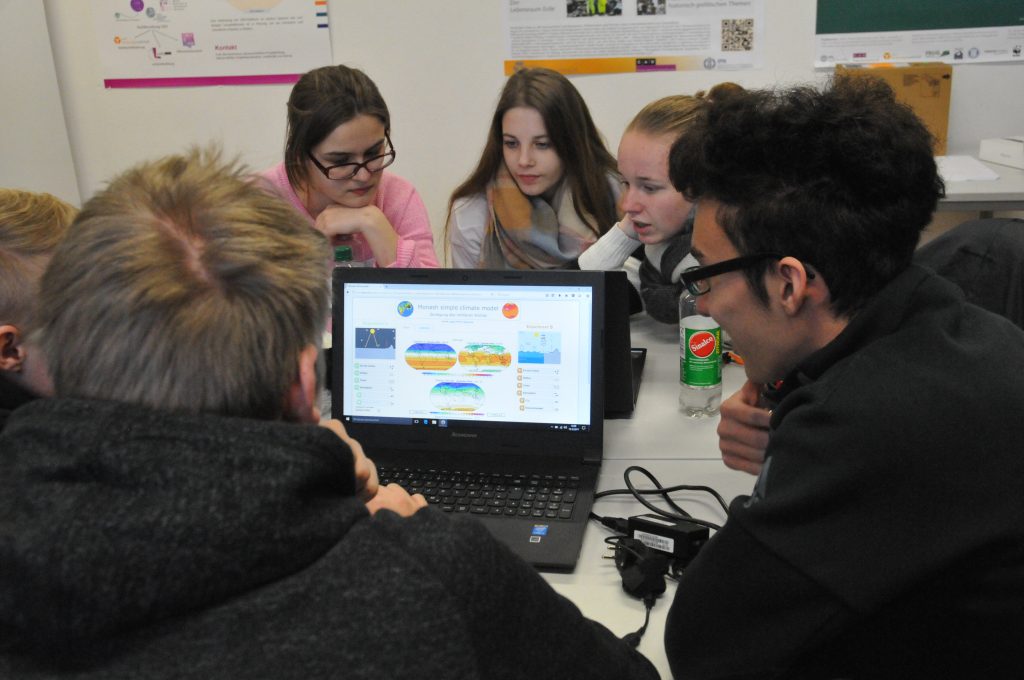 9. Hands-on experiments
Even though I am trained as an ocean modeller, what I love best are tank experiments. This is how I spend rainy weekends (or sunny ones, if there is something I really want to try) and I am trying to incorporate my expertise in how to use this kind of experiments in teaching in my day job. I just submitted an article on the process you see in the tank below, double-diffusive mixing.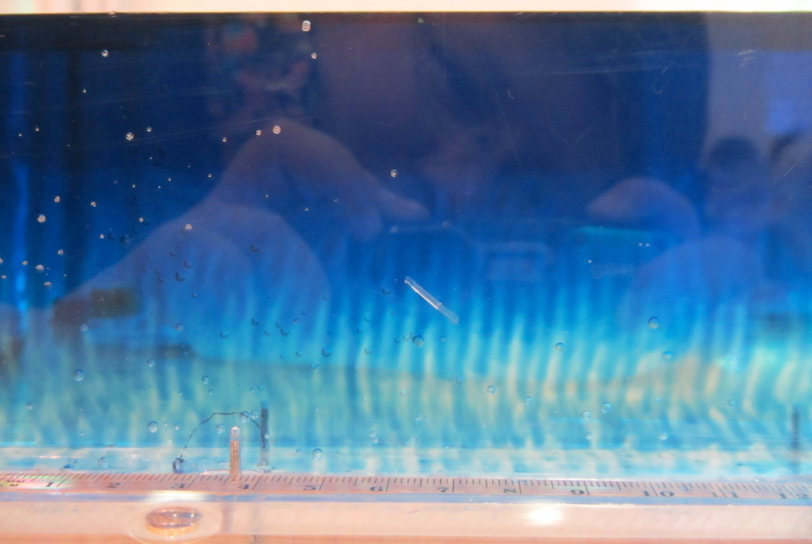 10. And where are we going from here?
Actually, I have no idea. And as an example, below you see me and my sisters a loooong time ago, playing music at Ratzeburger Segelschule (where I used to work as sailing instructor for many years), to illustrate that there are things that have I have always been passionate about: Being in/on/near water. Doing creative things in one way or another. Working in a team. Leading. Instructing. Right now, all of this is combined in my job. Are there other ways these passions can be combined? For sure! For example when I finally fulfil my dream and live in my light house, from which I will watch the sea, create materials, run workshops, all related to oceanography scicomm.
If anyone has any good ideas how to get me there, I am all ears :-)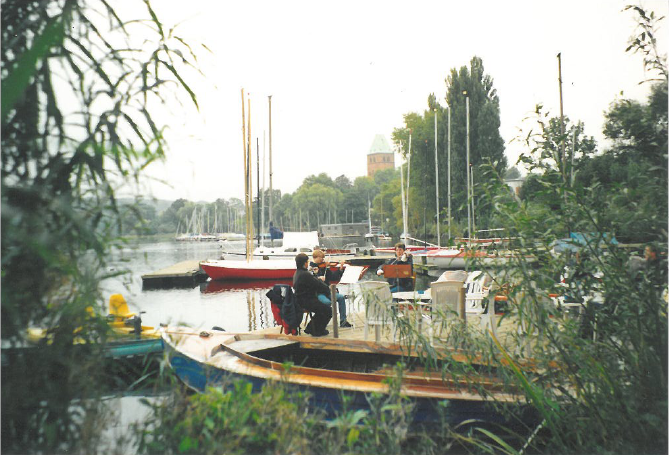 That's me and my work in 10 pictures. People who know me, tell me: What aspects of me & my work that you find important did I miss? What pictures would you have chosen instead of the ones I chose? Which of those I chose did surprise you? I am really curious to get feedback on this! :-)