fascinocean_kiel is my latest scicomm project — I am posting daily pictures from Kiel fjord together with a german description of some cool oceanography stuff you can see on the picture. But Instagram has a pretty good translator built in, and I am happy to translate any post if you leave me a comment with the picture you are interested in!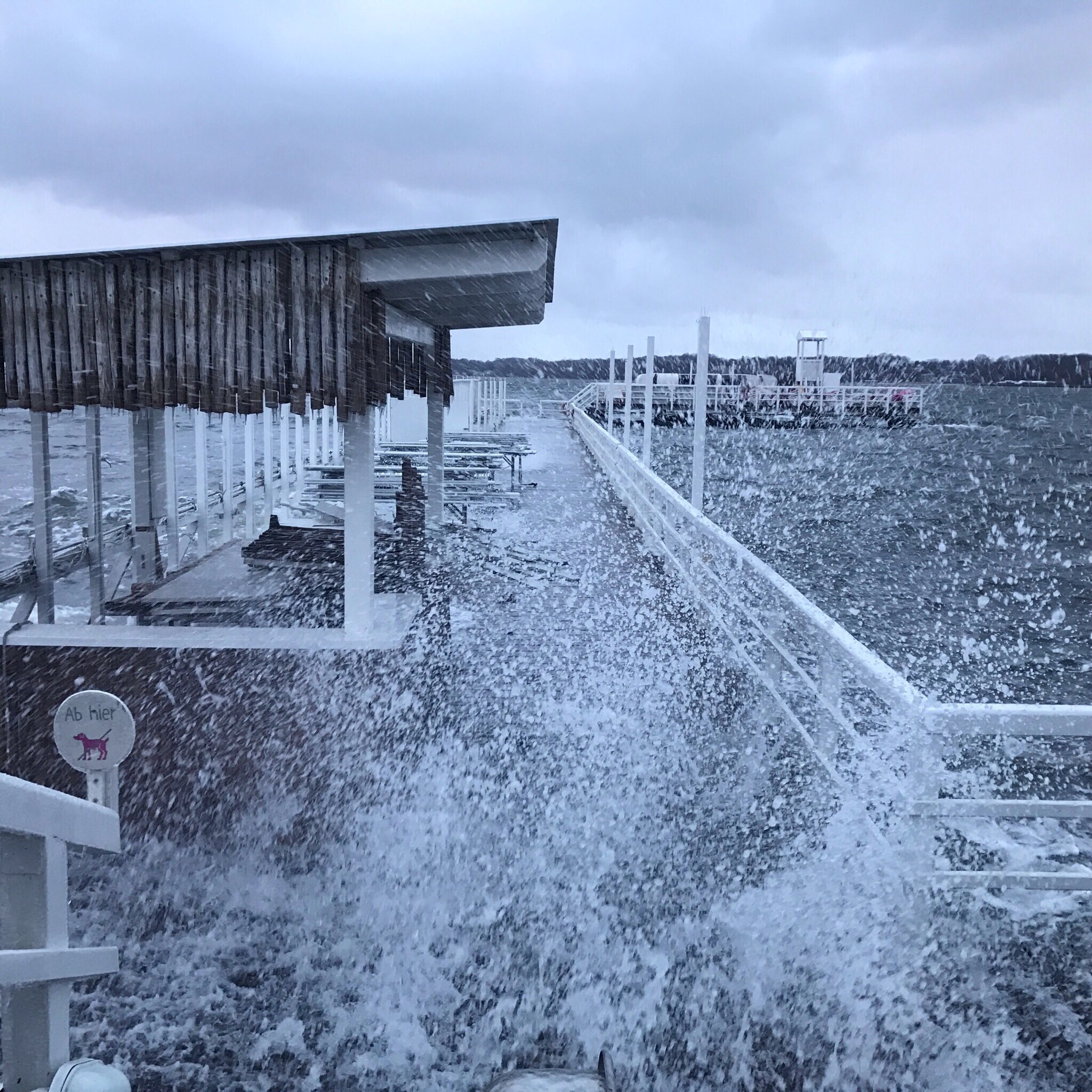 My latest post is the picture above: Here you can calculate the dominant wave length from the length of the pier and where waves are breaking through the floor boards of said pier. Storms are awesome when you are safely on land!
And below you can take a look at the whole fascinocean_kiel Instagram feed. See you over on Instagram? :-)
This error message is only visible to WordPress admins
Error: The account for needs to be reconnected.
Due to recent Instagram platform changes this Instagram account needs to be reconnected in order to continue updating. Reconnect on plugin Settings page
Error: No posts found.
Make sure this account has posts available on instagram.com.