The eroding force of moving water can be seen in so many places when you pay attention. For example in a park where I sometimes go for walks, the really well-maintained paths are forever eroded and washed away by the heavy rains we've had recently.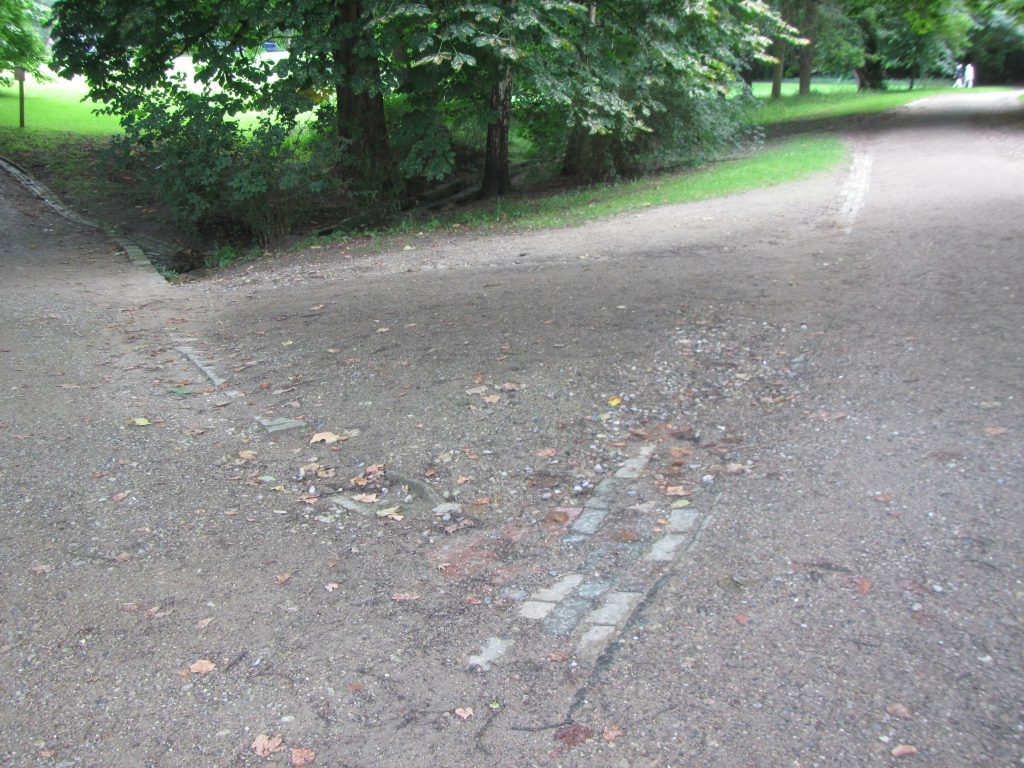 In the picture below you see a green pipe opening into the pond, and what you can't see is a second, larger pipe just to the right of the first one. Both pipes drain water from the park's paths. Water then flows through the pond and eventually into Kiel fjord. And what happens is that all the pebbles and sand from the park's paths end up in the drainage system and get washed into that little pond, where they get deposited in a sand bank.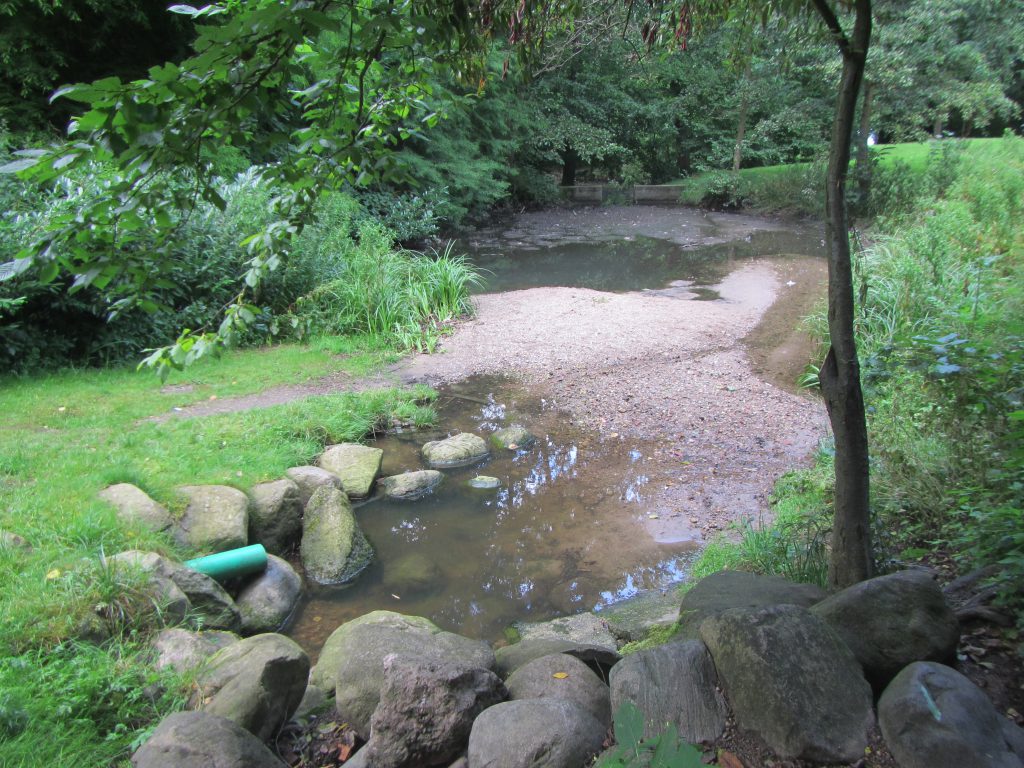 Interestingly enough, water exiting the pipes seems to typically do so at such a high velocity that all the debris doesn't get deposited right then and there, but carried downstream until the water has slowed enough that a sandbank can form. And on the sandbank you can see that larger rocks get deposited first while smaller ones are carried further with the current before they settle.