One of the most exciting things about work travel? Staying in tons of different hotels, which all have different opportunities to play with water.
For example at a recent team event, there was this tap with a really efficient aerator, that made the hydraulic jump look even more exciting than usual: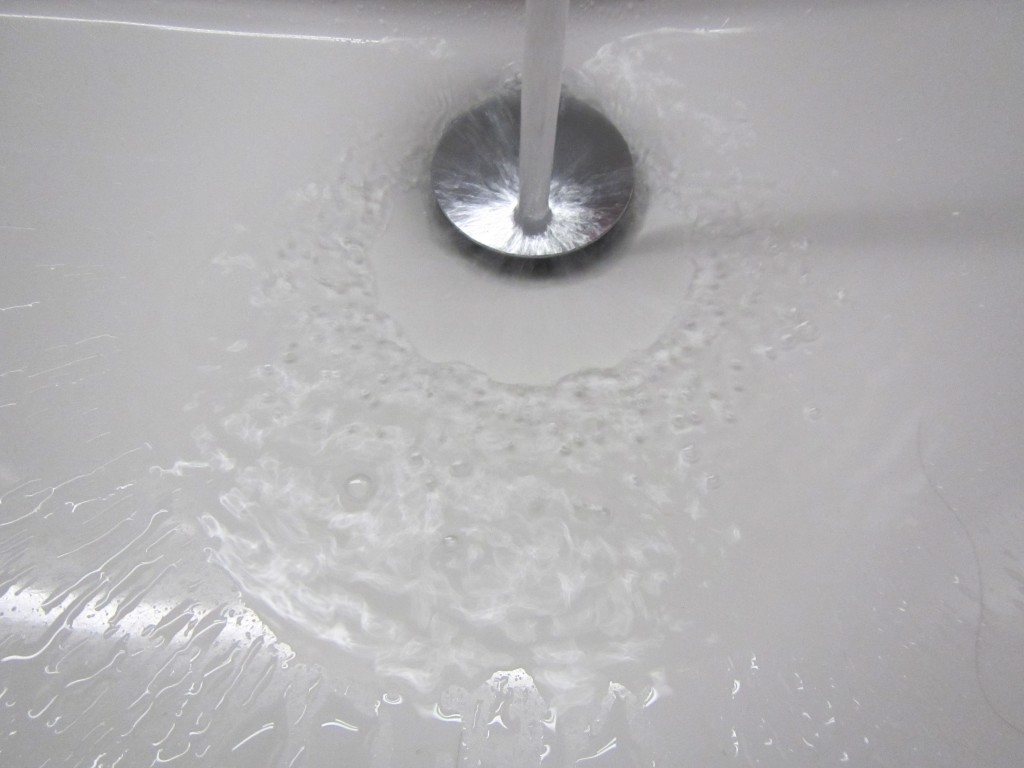 And then at a conference last week, this happened: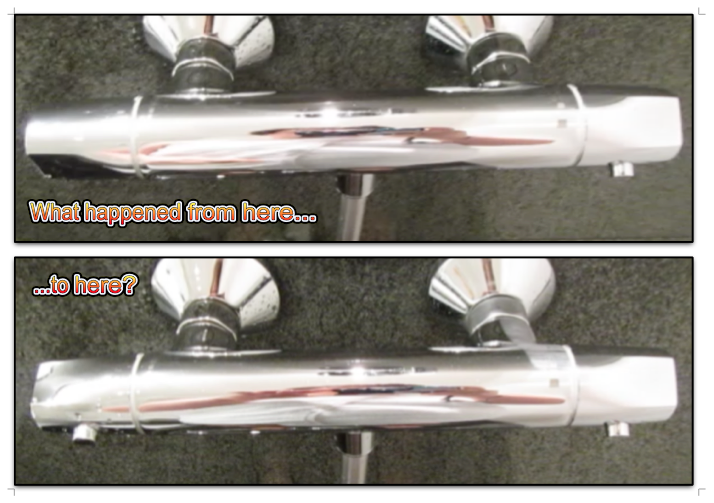 Can you see what happened? Obviously, I turned the water on, and the right side of the armature fogged up because of all the cold water going through! (Even though I can assure you: My shower was nice and warm!)
And I am not even going to apologise for how excited I get by observing these kinds of things. Remember the kind of tap I have at home?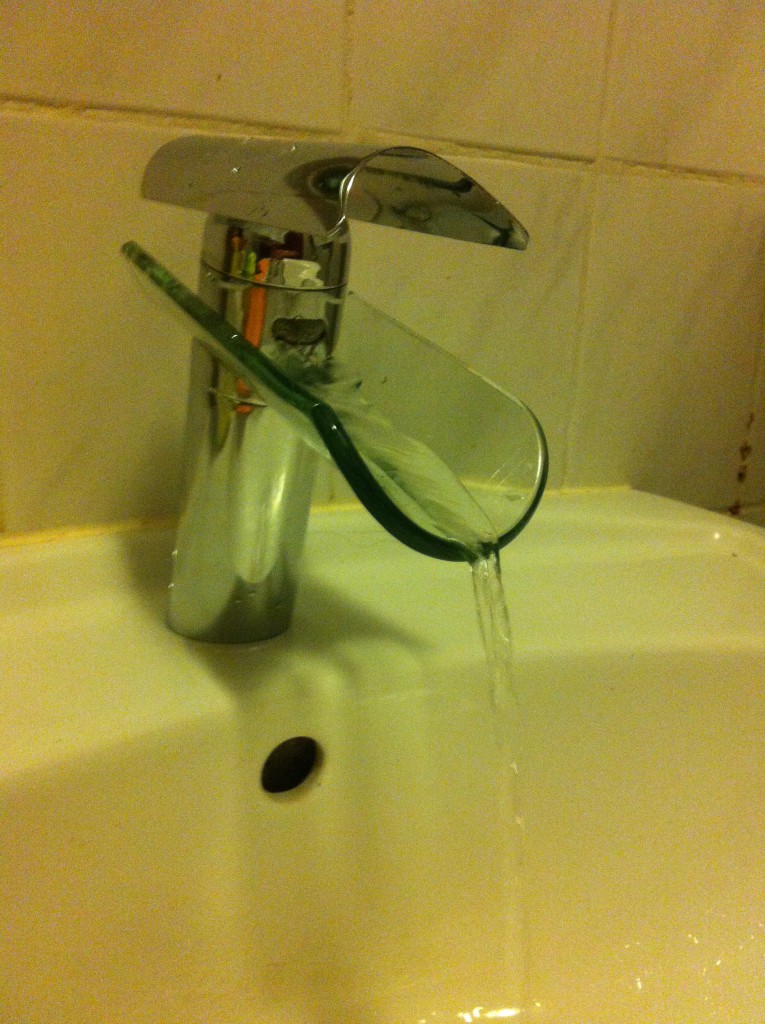 Still the coolest tap I have ever seen! :-)