This is an experiment that Martin brought to Ratzeburg and that he let me use on my blog: Using a beam balance to talk about buoyancy.
So at first we have two objects hanging on the beam balance, a heavy one with a large volume, and a lighter one with a smaller volume.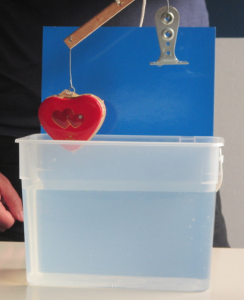 As we lower the beam balance towards the water, the large object starts floating! Whereas the other one does not.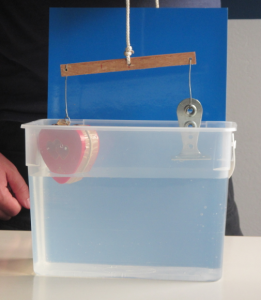 And in fact, the small object sinks and the larger one keeps floating.