I'm lucky to have great friends like Alice, who was spontaneous enough to go on a mini cruise with me today (for which I was only given tickets when I was already on my way to meet her somewhere else). So we boarded the historic MS Stadt Kiel and the adventure began! (Note the Europe flag? Hope you've been voting already when you are reading this, otherwise stop reading and go vote! :-))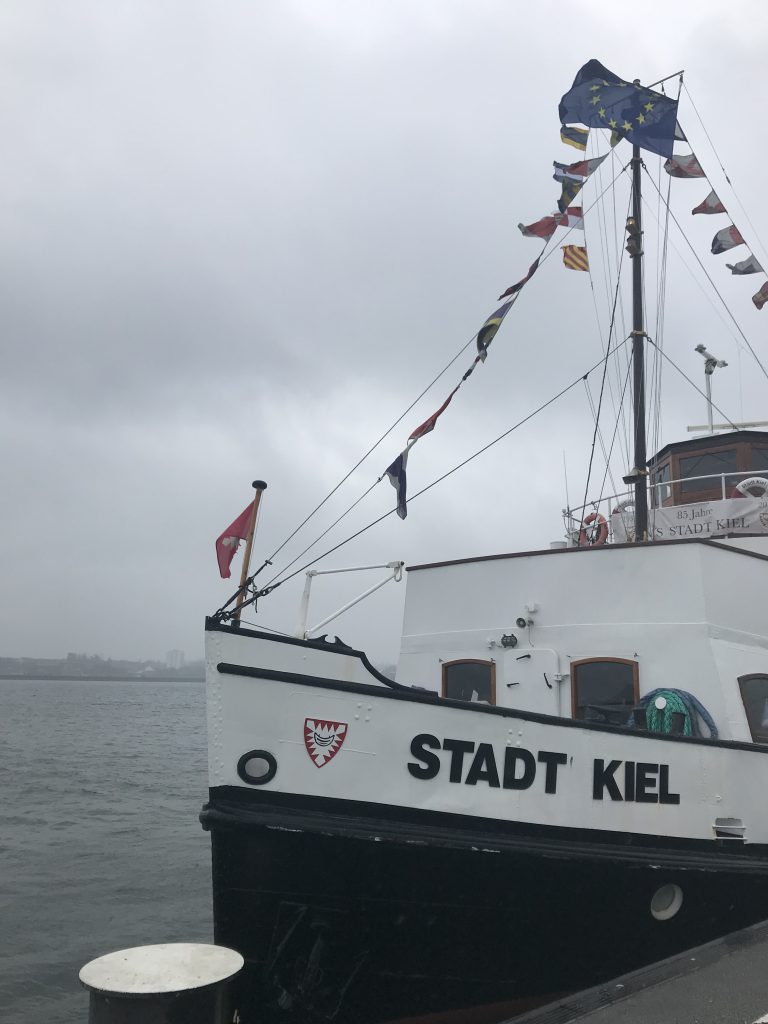 I had never been on the MS Stadt Kiel before, even though I've seen it many times. It's lovely inside — historic charm and the smell of marine diesel. What more could you want on a gloomy grey Sunday? And a super nice crew of volunteers who run the ship!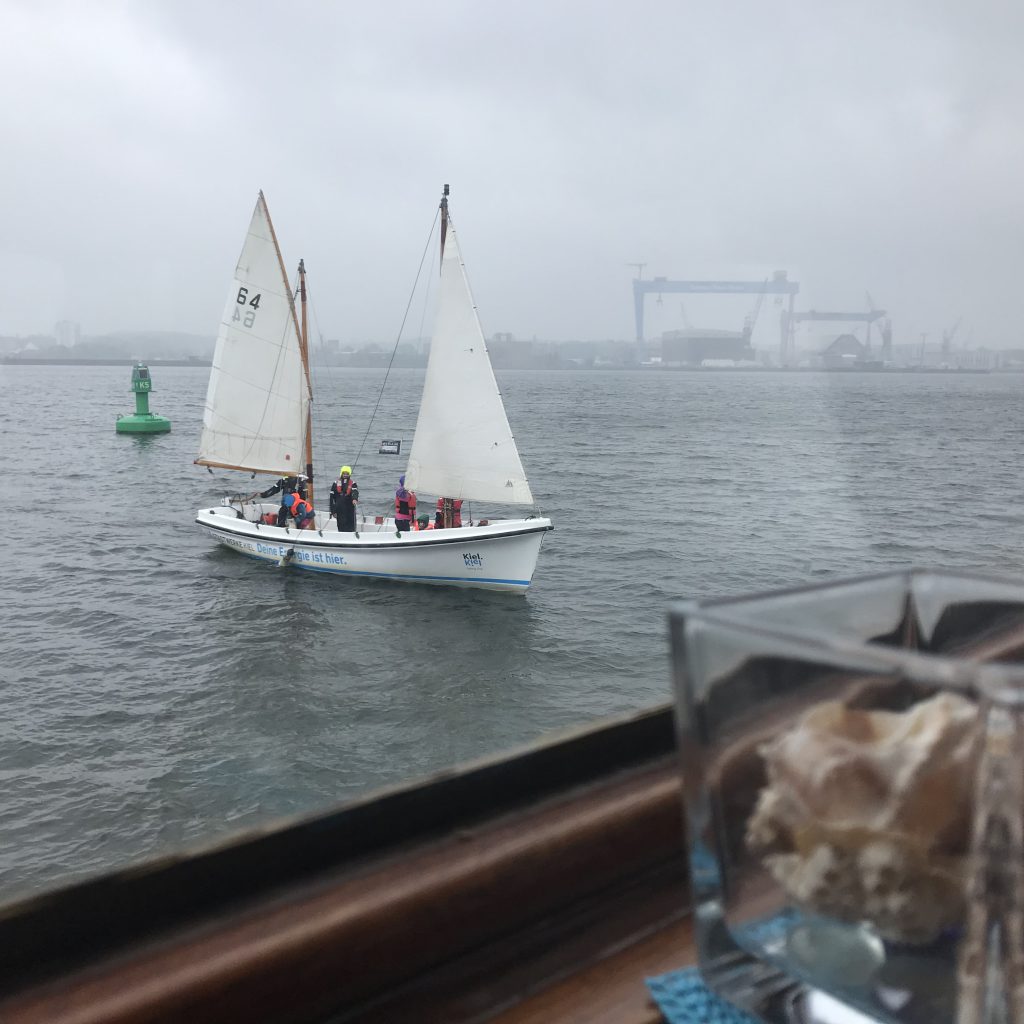 Plus we got to see all my favourite spots, like the light house at Holtenau. You also see the pilot station right behind the light house, that's where the pretty orange pilot ship lives that you see at least in every other of my blogposts ;-)
And the Kiel Canal locks at Kiel Holtenau; looking at them from Kiel fjord. I usually take my pictures either from the shore on the left close to where you see the tower, or from the bridge that you see in the background.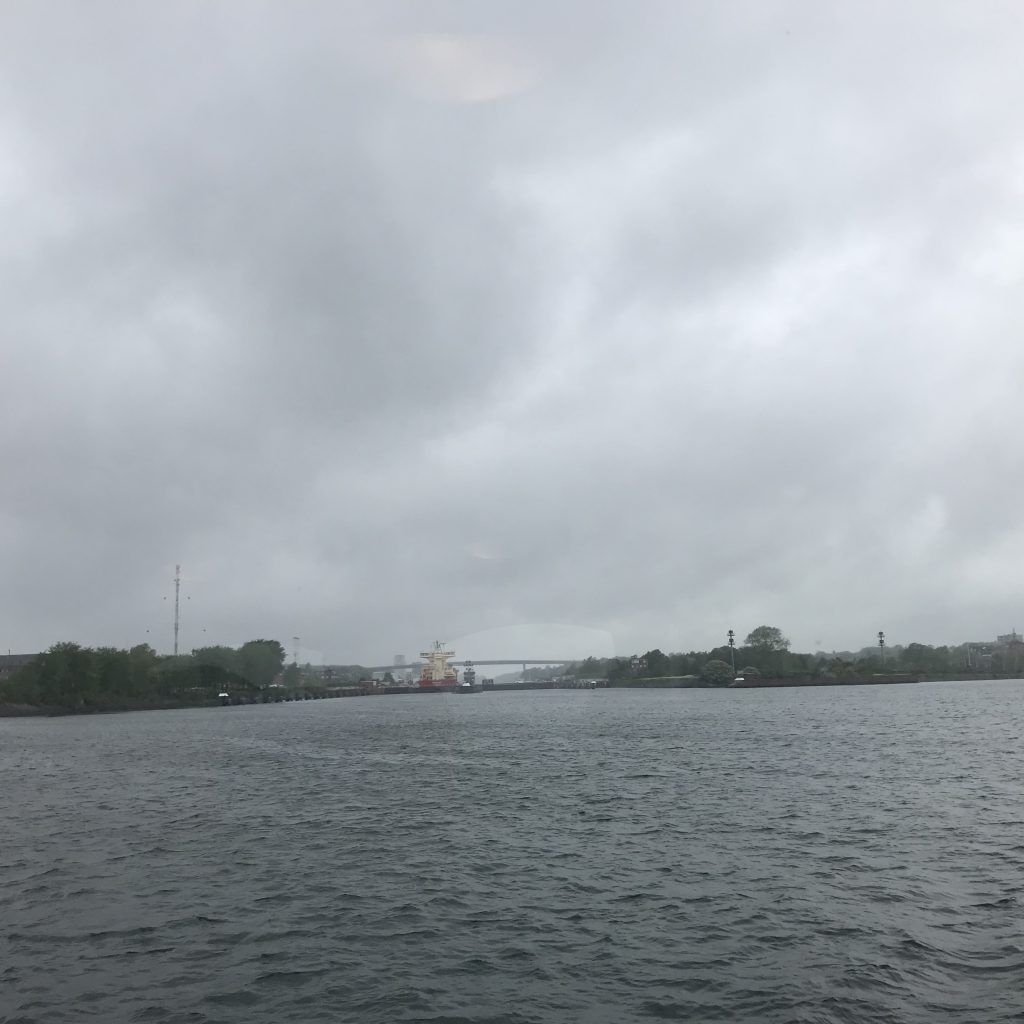 And then, as you do on historic cruises, there was Swing dancing with a dance crew who was performing for us and then even gave us the opportunity to join in, which, of course, Alice and I did. Unfortunately I wasn't wearing exactly historical costumes, but hey! It was fun! Thanks, Christian! :-)
Yep, spontaneous adventures are the best :-)