I'm in Manchester for Science in Public 2019 and I couldn't help myself, I had to do some wave watching.
To be fair, though: These pictures really don't do Manchester justice as a city. It is such an amazing city! Last time I was here, I spent a whole day exploring four historical libraries that were breathtakingly beautiful, and I would totally recommend you do the same if you are here, even before wave watching. And that is saying something! And I love all the architecture here, and the Science and Industry Museum! But my blog is about Adventures in Oceanography and Teaching, so I am not showing you that side of the city here, only the river Irwell and some reflections of buildings in it.
First: A storm drain run-off into the river. Do you see the waves radiating away from where the water drips into the river?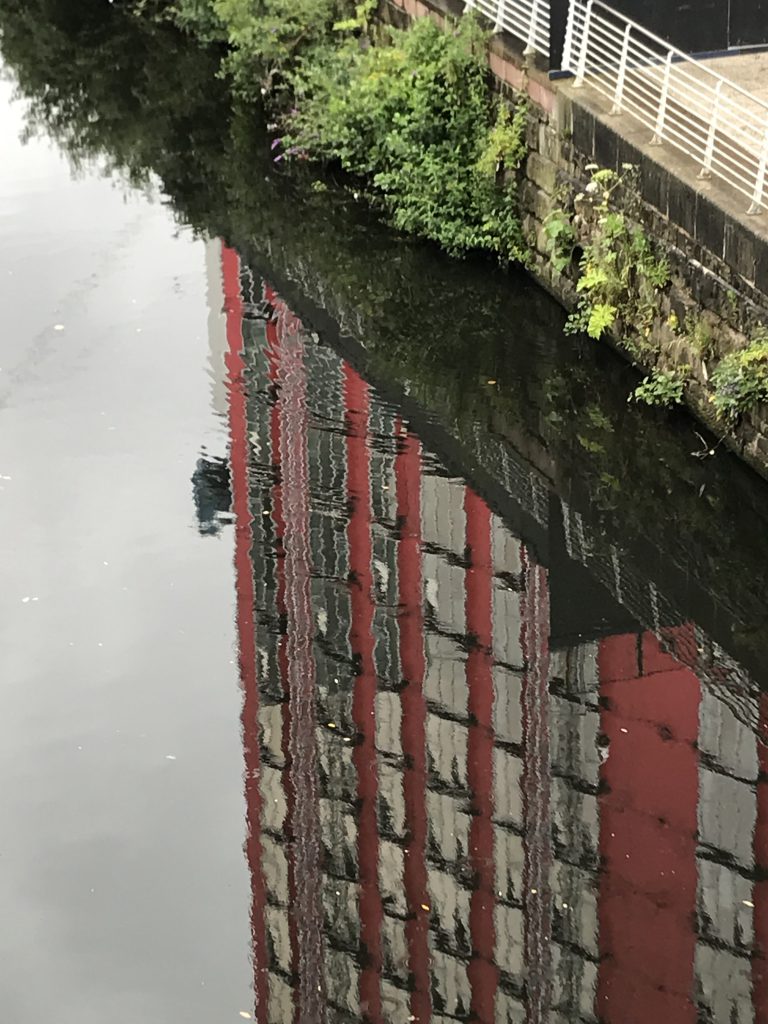 And here is a "before" picture of the river…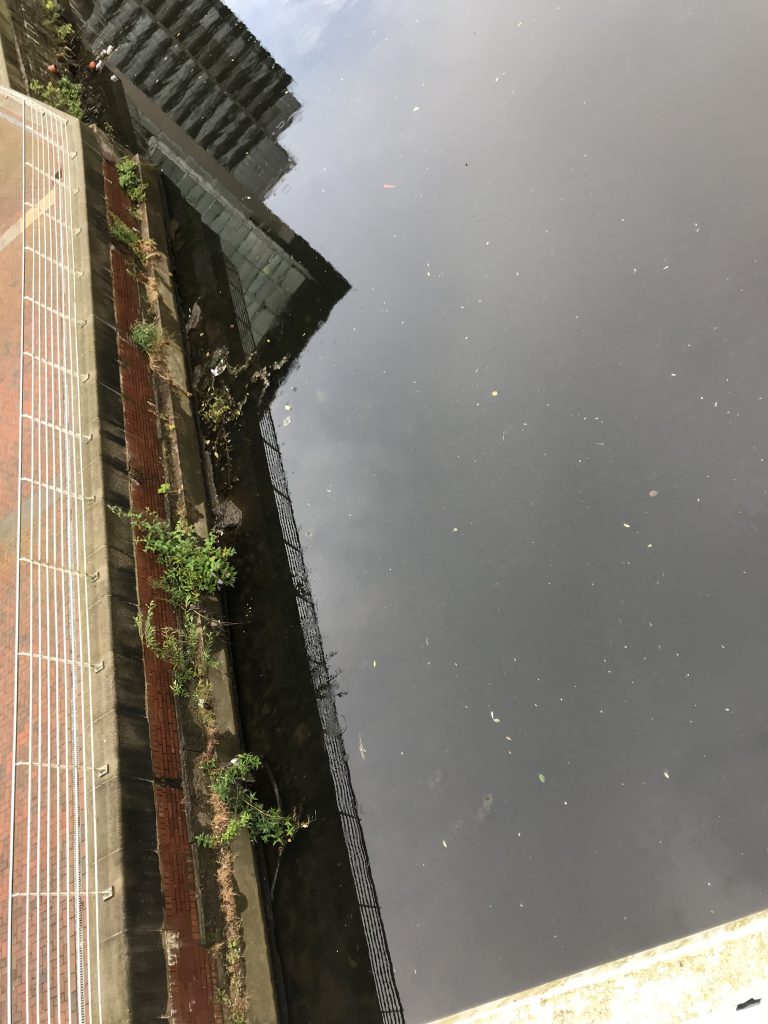 …so you appreciate the "after" picture with all the cute little waves made by raindrops. (No irony here — I really enjoyed watching this!)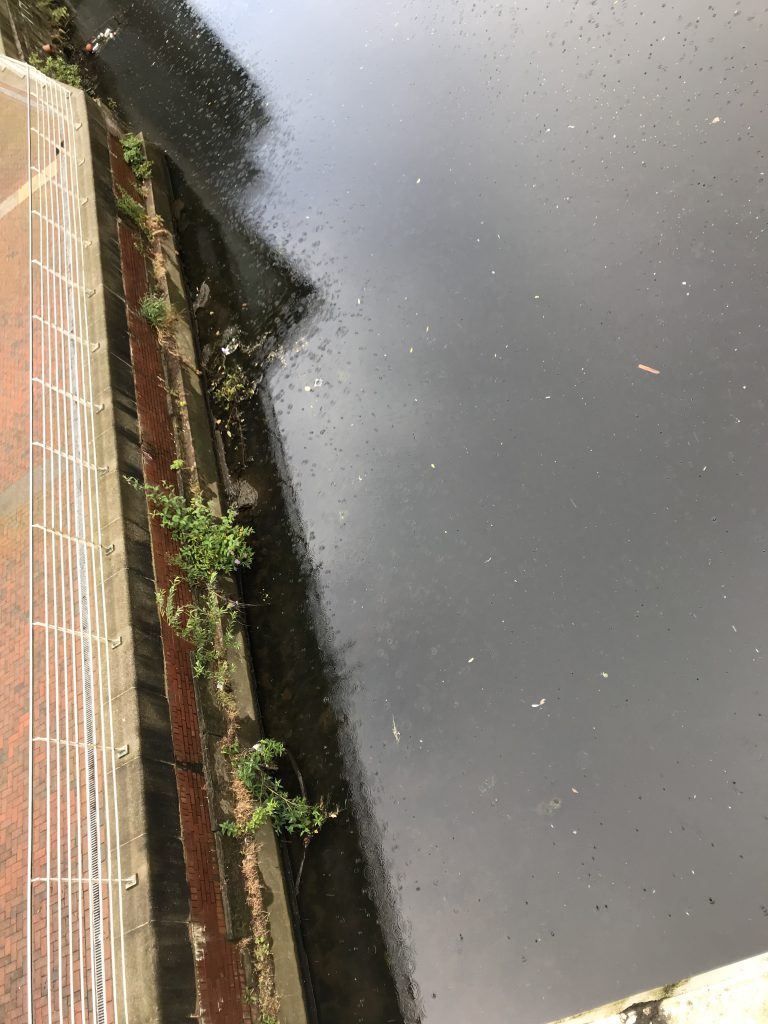 And it does look pretty, doesn't it? I especially like the wave rings on the boundary between the dark reflections of the buildings and trees, and the brighter reflection of the sky, blurring the line, bringing the sky and the city together…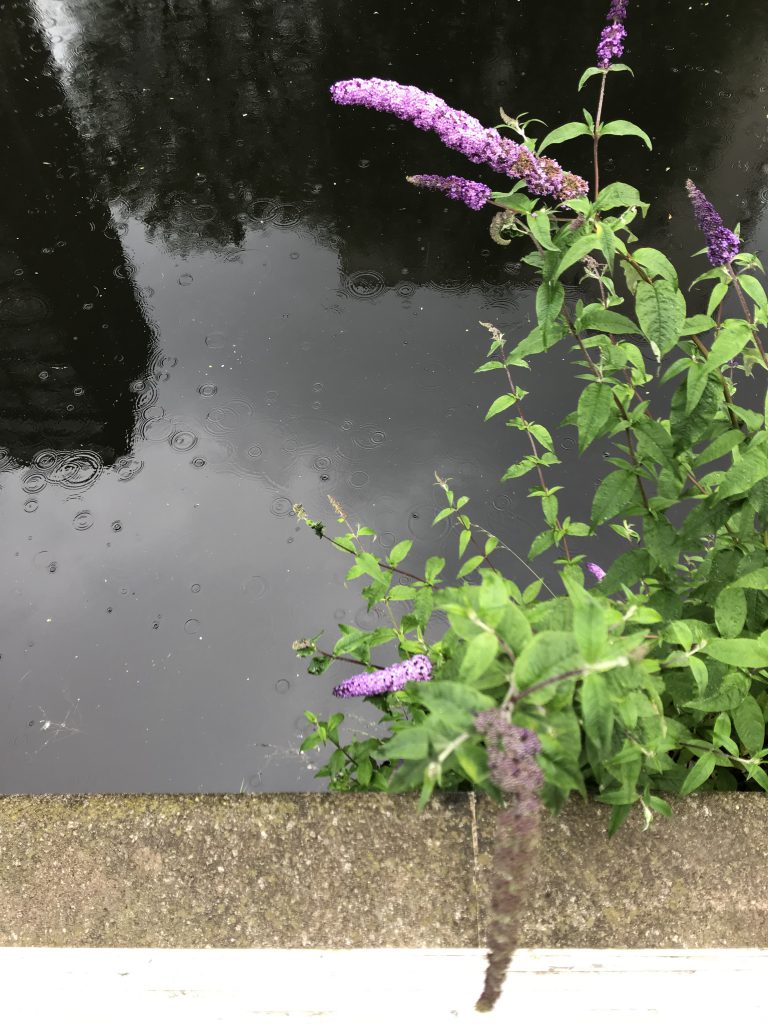 Oh, and one of my favourite wave pattern: The V-shaped wake of a row boat and the pairs of eddies, rotating in opposite directions, where the oars pushed through the water!