Last week we talked about misconceptions related to hydrostatic pressure, and how water always seeks its level. Today I'm gonna show you circumstances in which this is actually not the case!
We take the fat separator jug we used last week. Today, it is filled with fresh water, to which we add very salty water through the jug's spout. What is going to happen? Watch the movie and find out!
Turns out that now the two water levels in the main body of the jug and in the spout are not the same any more: Since we filled the dense water in through the spout, the spout is filled with dense water, as is the bottom part of the jug. Only the upper part of the jug now contains fresh water.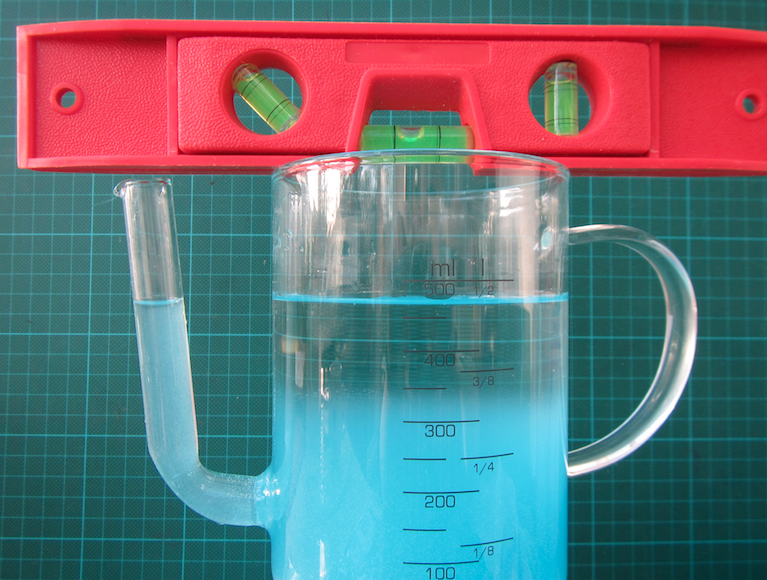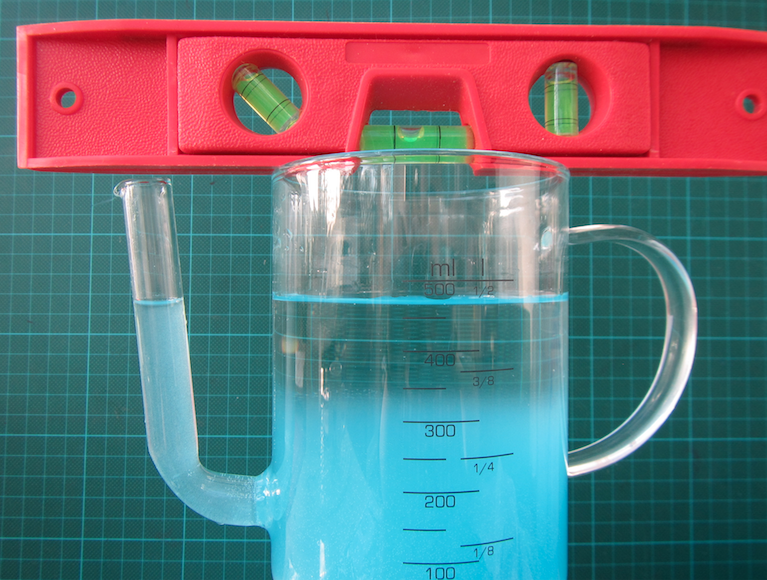 The difference in height is only maybe a millimetre, but it is there, and it is clearly visible.
Do you see the opportunities for discussions this experiment provides? If we knew the exact volumes of fresh water and salt water, and the exact salinity, we could measure the difference in height of the water levels and try to figure out how much mixing must have taken place when the fresh water was added to the jug. Or we could use the difference in height to try and calculate the density difference between fresh water and salt water and then from that calculate salinity. So many possibilities! :-)