I thought I had posted the picture below some time in winter already, but when I recently searched for it, I couldn't find it. So either I didn't post it, or I didn't post any sensible search terms with it, in any case: It's useless. So here we go again.
Below you see two tea bags that were placed into cold (left) and hot (right) water at the same time. On the left, the tea is sinking down in streaks, while at the same time on the right everything  is completely mixed through and through, showing how molecular diffusion depends on the temperature. Which is why we usually make hot tea.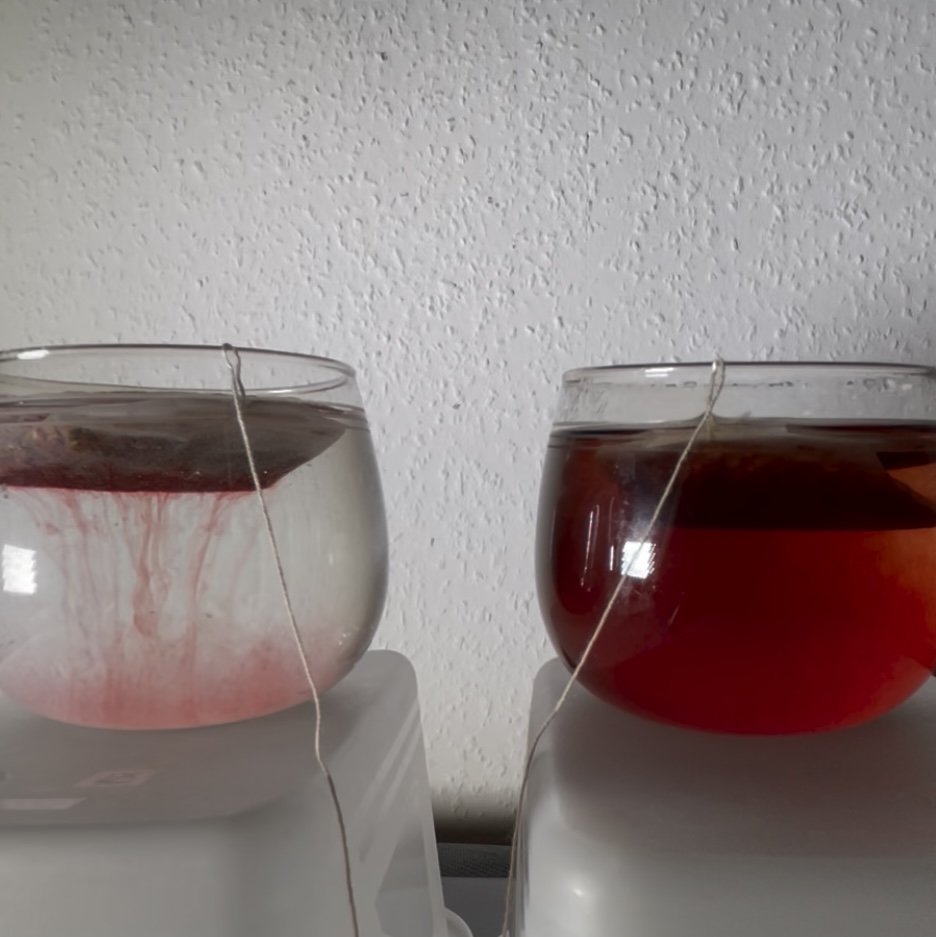 Funnily enough, as I was about to write this blog post and had the picture already open on my laptop, I felt thirsty and decided to prepare a cold brew tea, which you see in the picture below. Here again you see the tea spreading from the tea bag, but it comes out in those plumes and only slowly diffuses throughout the whole carafe.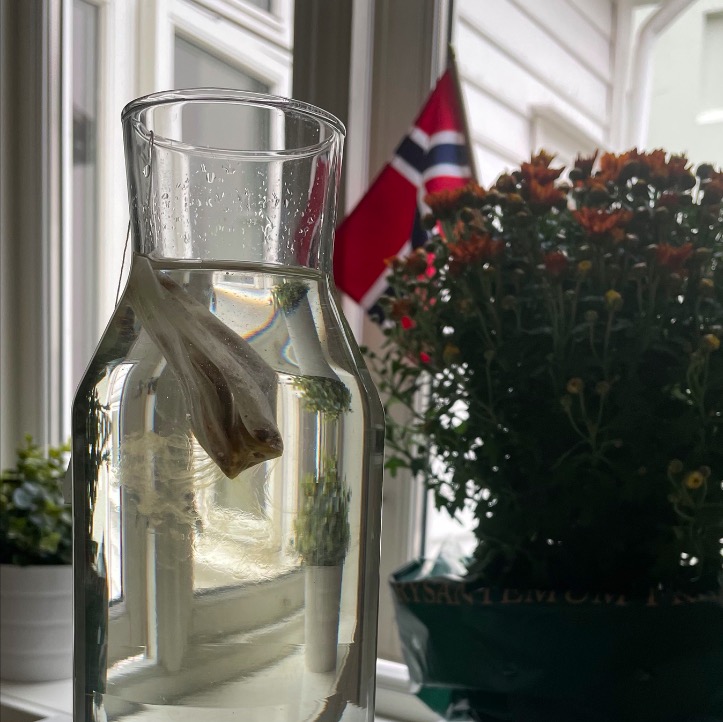 This would of course be easier to see had I chosen a white background, but since I am still so touched that my friends showed up at the train station with a flower and a flag on Friday, and also since this is literally the spot I put the tea down after I had prepared it, you get to enjoy a view of my flower and flag!
Also that fake flower on the left makes for really interesting reflections on the carafe. Especially the top two that are joint in the middle!